News and ViewsJanuary 10, 2022
Expanding Broadband Access on Wisconsin's Menominee Indian Reservation
Share Article:
MENOMINEE INDIAN RESERVATION, Wis. – Dotted with tall hemlocks and pine, aspen and sugar maples bursting with autumn, the Menominee Indian Reservation is home to generations of Kim Komanekin's family. Born and raised on the largest tribal reservation east of the Mississippi, she treasures the rural land, its rich forests and natural beauty, and proximity to family.
"I love this environment, living by the river. We're able to go out and hunt and fish and enjoy the outdoors," said Komanekin, a real estate coordinator who works in land management. She and her husband have five children and 17 grandchildren. "The biggest thing is family. I didn't ever find the need to move off the reservation because things are here for us."
Until recently though, access to high-speed broadband eluded the Komanekin family, along with scores of others who live on the mostly rural, tribal lands, some 60 miles northwest of Green Bay. The COVID-19 pandemic highlighted this disparity, driving tribal leaders to reach out to Charter Communications for help to expand the network to more than 200 underserved rural homes across 27 miles using Federal CARES Act Funding.
"In our communities, our members had constantly spoken about the areas they live in that don't have service," said Doug Cox, Menominee Tribe Vice Chairman. "By investing in our technology infrastructure, we can give every home on the reservation access to broadband and also improve our cellular coverage by adding new towers. It's about the future. Every decision we make today is focused on how it will serve seven generations down the road."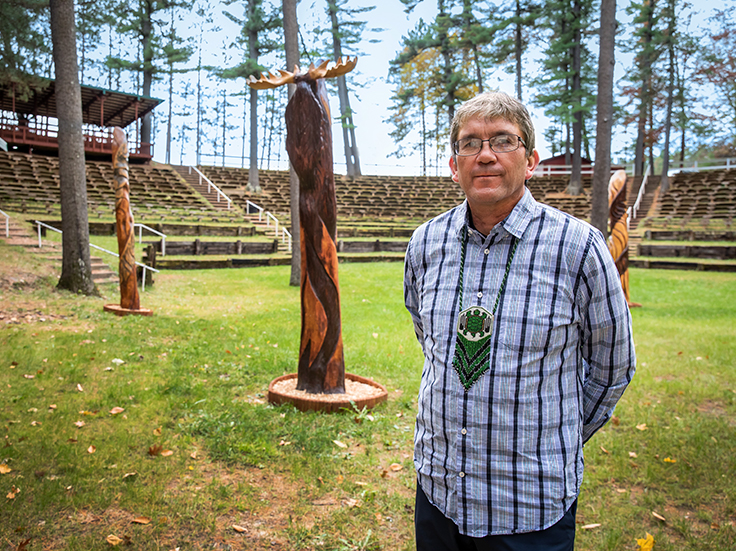 How a Broadband Expansion Came to Be
While Charter served parts of the reservation, those in the more rural areas – often heavily forested terrain – did not have access to high-speed broadband and were left with unreliable satellite signals. A recent community survey confirmed expanding broadband access was a top priority for tribal members, prompting leaders to reach out to Charter. Their request included a caveat: locations had to be built and eligible for activation no later than December 31, 2020, to comply with CARES funding.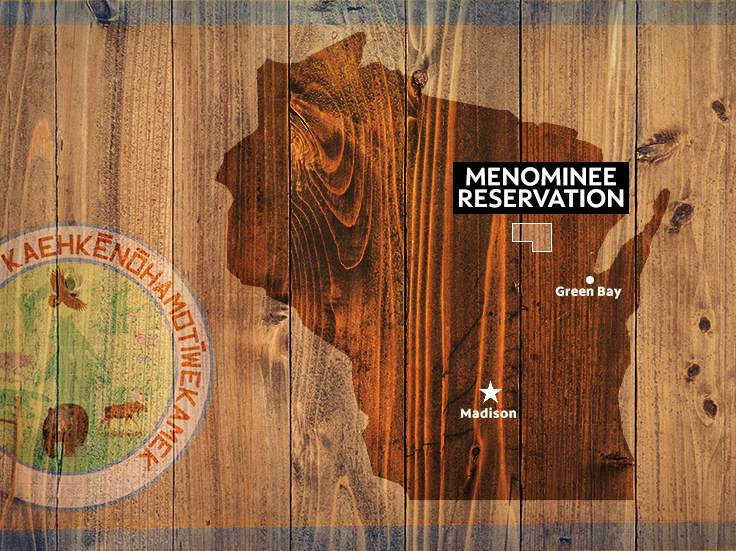 Charter devoted a sizable crew to the project to meet the aggressive timeline, and worked closely with contacts at the tribe, explained Matt Brown, Vice President of Construction for Charter. Crews built out service across the Wolf River, and in one instance, with rapidly freezing ground conditions, expanded broadband through a 15-mile stretch of heavily forested rural highway that required underground construction.
Throughout the construction phase a tribal archeologist worked in tandem with teams to ensure compliance with the National Preservation Act, a law outlining requirements for digging on federal lands.
"Our crews worked through heavily forested areas, rocky terrain, and numerous water crossings to build out access to gig-speed internet to the rural Menominee Reservation," said Brown. "Not to mention the fact that we were going about this work against an aggressive timeline and during a pandemic."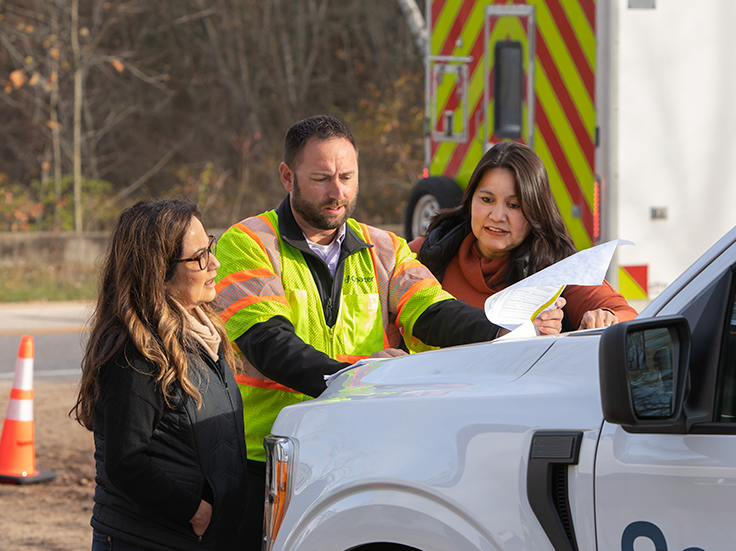 Serving All Generations With a Reliable Broadband Connection
Komanekin said the difference a reliable broadband connection has made for her family has been immense. During COVID, she worked from home and her three grandkids who live in her home were online daily for remote school. Her family lives in a very rural part of the reservation that is heavily forested — and her home is located the bottom of a hill. Their situation precluded them from having options for satellite service, and cellular signals were sporadic. Signals were so bad in the area that people frequently stopped at her house to ask for directions, because their cellular phones and navigation systems wouldn't work in the area.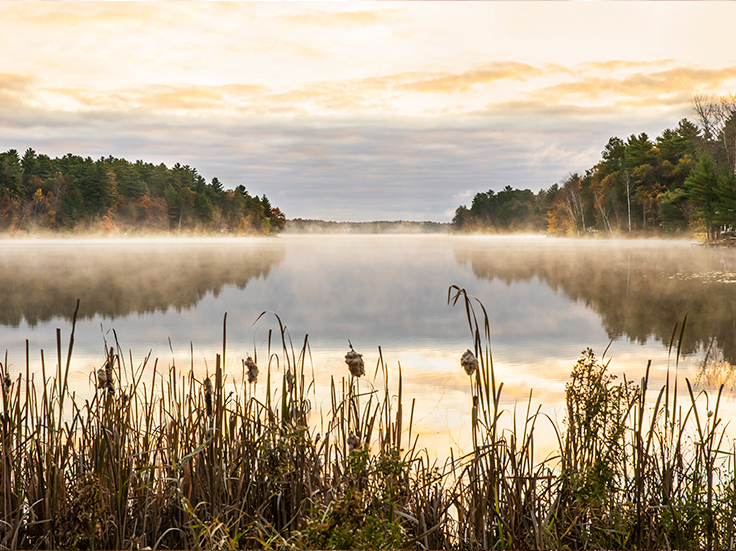 "I couldn't access work files through VPN and only one person could be on the WiFi at a time. Even then, you'd get bumped off," said Komanekin. "I would tell everyone at the start of a work call that my cellular signal will likely drop, so here's my number if we get disconnected."
Getting high-speed Spectrum Internet services was a game-changer for her family. All of their devices now connect simultaneously without issue.
"The speed is so crazy. Before there was no downloading anything. Having Spectrum has opened up things for us," said Komanekin. "Now I can work remotely, the kids are all caught up on school and can game with friends, and we can enjoy watching TV and all the channels with a clear signal."
Teaching on the Reservation During the Pandemic
Expanding broadband access was a much welcome project for schoolteacher Samantha Villagomez, a special education teacher who works at Menominee Tribal School, a K-8 Bureau of Indian Education School.
"It's my family legacy to be in education," said Villagomez. "My grandmother started the Head Start program on the Reservation — and she wanted all of her daughters to be educated and independent — and it became important for all the women to be self-sufficient."
The digital divide is a very real issue for families on the reservation, even prior the pandemic, said Villagomez. Over the last two years, she said it has intensified, perhaps tenfold, in her opinion. Teachers want to help their students stay connected to coursework, but also strive to maintain that personal connection, to provide support for students, she said.
In lieu of classroom learning, the focus shifted to worksheets during the pandemic and her car became a mobile classroom of sorts, as she drove to the homes' of students delivering learning materials and checking in.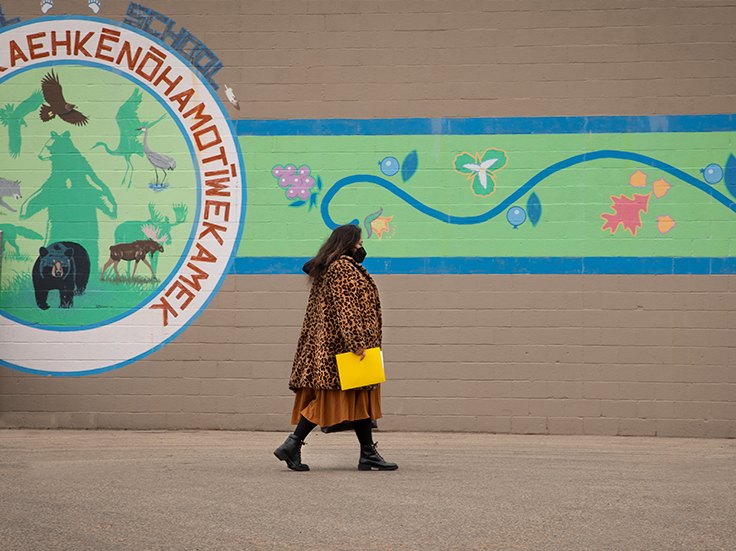 "Some students were becoming isolated from their teachers and peers," she said. "It was very difficult to maintain contact with people. We used Facebook Messenger, or whatever we could to try and make sure people could get their work. I was tutoring people over the telephone. If you were north, or in the more rural areas, you were less likely to have internet. Getting Spectrum service made a big difference."
Today Villagomez said she sees improvement as more homes are connected with high-speed broadband.
"It's getting better now, we can talk more and do more online," she said. "We're hoping to reach more families to check in and see how they are doing. Certain classes can now let families decide if they want to stay home and attend virtually. We have more options."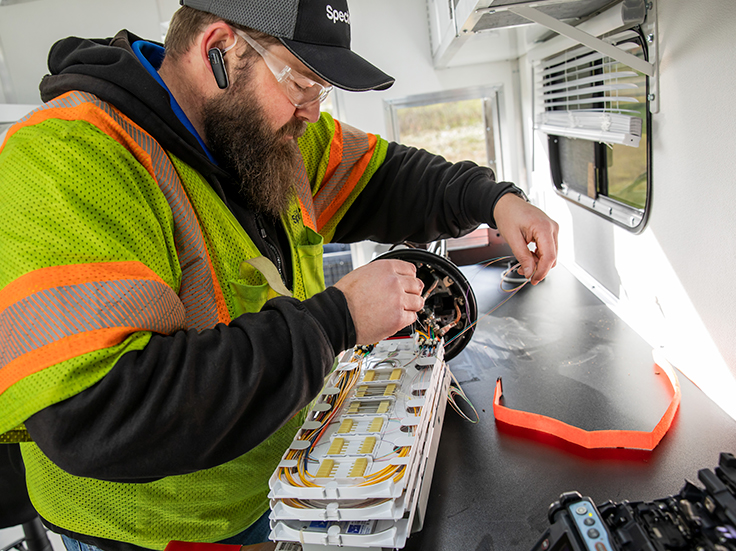 Tribal leaders point to Charter's broadband expansion for giving families the ability to work and learn remotely, and generate a positive ripple effect throughout the community. The expansion supports emergency response teams and healthcare for the tribe's elders, gives tribal leaders a pathway to engage members in government decisions through expanded use of digital surveys and Zoom tribal meetings, leaders said.
Based on the success of this project, tribal leaders have circled back with Charter to conduct another phase of the build to reach dozens more homes, and the tribe is looking at funding options to help them achieve 100% of homes served by broadband access.
To learn more about Charter's commitment to expanding broadband access, click here.