News and ViewsFebruary 3, 2023
Going Beyond the Grant: How a Spectrum Digital Education Grant Benefited this North Carolina Family
Share Article:
Janet Kenty and her three kids were living at a homeless shelter in Charlotte when a pipe burst and destroyed much of her family's belongings, including their computer. She desperately needed a replacement laptop for her children to keep up with schoolwork. Fortunately, local nonprofit E2D had an upcoming event with the potential to help Janet and her family.
E2D - whose mission is to ensure all Charlotte area students have affordable access to at-home computers, including students who identify as homeless - partnered with Spectrum five years ago when the company launched Spectrum Digital Education. SDE supports nonprofits working to enhance digital education, training and technology in local communities. Spectrum offered to sponsor a Back to School Computer Distribution Event at its Charlotte office, where E2D distributed 600 laptops to 300 families — including two to Janet's family. The extraordinary gift – which gave her kids the ability to continue their schoolwork uninterrupted - moved her to tears.
"Janet's story is only one of many that illustrates the impact and importance of Spectrum Digital Education," said Rahman Khan, Vice President of Community Impact for Charter, which operates the Spectrum Internet, Mobile, TV and Voice products. "Bridging the digital divide is a core focus of the program, because access to technology and the associated skills are so critical to navigating our world."
Spectrum Digital Education Impact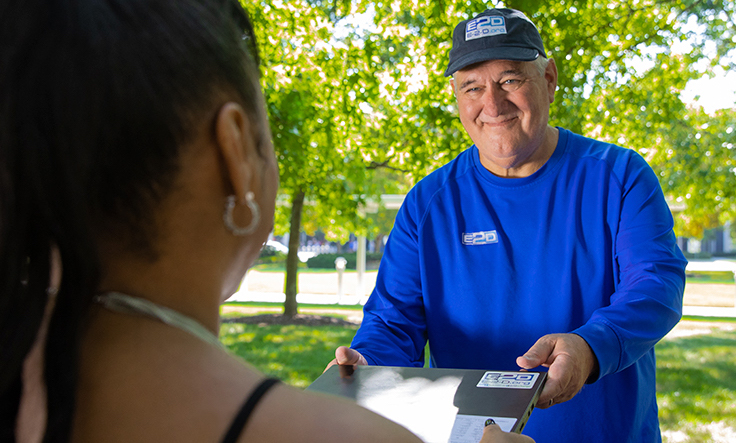 E2D is one of 47 nonprofit organizations that Spectrum supported through a Spectrum Digital Education grant in 2022. In all, the company has invested $8 million in cash and in-kind contributions across the footprint to support digital literacy, and values long-term relationships with E2D and others.
E2D has received a total of $200,000 in grant support from Spectrum since the Spectrum Digital Education program's inception in 2017 and is the only organization that has been awarded a grant every year.
"E2D is delighted to have built a long-term relationship with Spectrum Digital Education," said Pat Millen, Executive Director, E2D. "Our work together has resolved the digital divide for hundreds of Charlotteans who have suffered from housing insecurity over the past six years. We feel so fortunate that Spectrum values these neighbors as much as we do at E2D."
To learn more about Spectrum Digital Education, click here.