News and ViewsFebruary 7, 2020
Fostering an Inclusive Environment
Learn About Recent Accolades, Business Resource Groups (BRGs) and Charter Inclusion Talks
Share Article: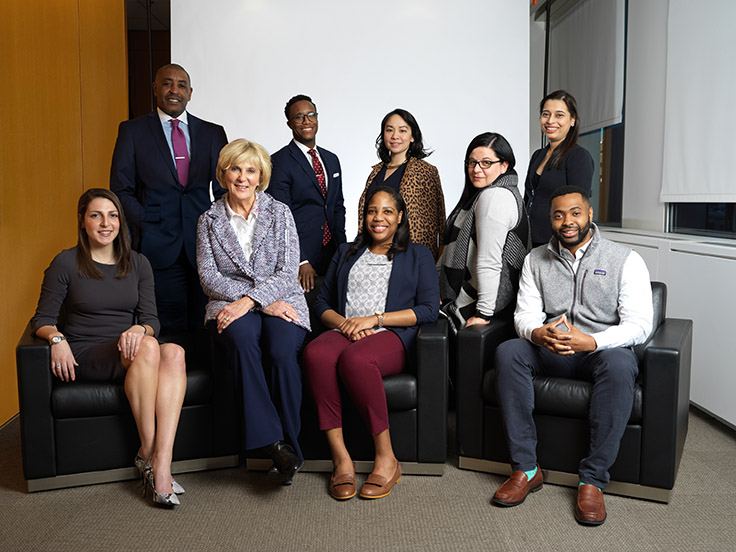 We are proud to share our latest accolades – being honored as a Top Company for People of Color by the National Association for Multi-ethnicity in Communications (NAMIC) and a Top Company for Women by Women in Cable Telecommunications (WICT). These rankings consider our workforce demographics and policies and programs, and underscore our commitment to diversity and inclusion in every aspect of our business.
One important component of our D&I commitment is our culture of inclusion. An inclusive workplace not only encourages team members to share their ideas and listen to others, it drives employee engagement, retention and productivity, and helps make us a company of choice. Charter develops programs and initiatives that help create our culture of inclusion, like Business Resource Groups (BRGs) and Charter Inclusion Talks.
Business Resource Groups (BRGs)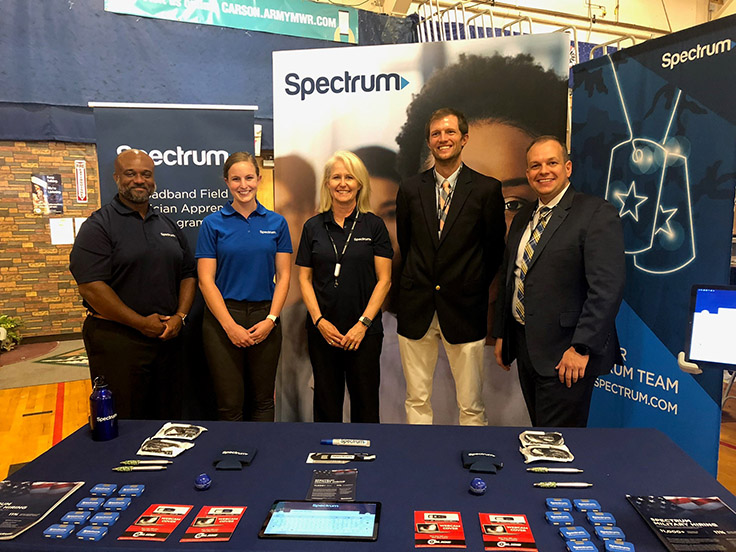 We have five BRGs focused on individuals with disabilities, LGBTQ, multicultural, veterans and women. These voluntary groups connect employees with shared characteristics, life experiences, and interests, and enable them to engage in activities that advance our culture of inclusion and contribute to business success. BRGs empower our team members to grow and succeed by providing networking, mentorship and skill-building opportunities.
The Spectrum Veterans BRG, for example, recently launched an initiative to help recruit more veterans – a priority for Charter. In partnership with our Military Recruitment team, the group, several members pictured above, is visiting military bases to speak to candidates about the unique and highly transferable skills they have acquired during military service, and careers at Charter.
Our Spectrum LGBTQ BRG is partnering with our procurement team to help connect diverse suppliers with Charter. Most recently, we attended and sponsored the National LGBT Chamber of Commerce (NGLCC) conference, where over 1,400 LGBTQ business leaders convened for business development opportunities.
Charter Inclusion Talks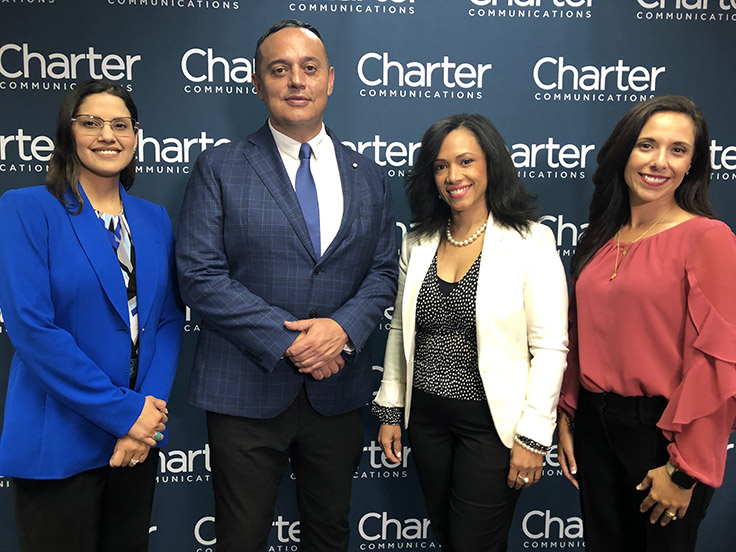 From left to right, Anabel Chavez, VP, Customer Service; John Gomez, VP, Inbound Sales; Marisol Martinez, VP, Multicultural Marketing; Joelle Martinez, Executive Director, Latino Leadership Institute.
We are also building momentum with our Charter Inclusion Talks. This in-person and virtual internal speaker series is built around cultural heritage and affinity – like Black History, Women's History, Asian Pacific American Heritage and LGBT Pride – and is designed to educate employees about topics that support our diversity and inclusion strategy. The Talks, which are held across our footprint, raise awareness of the many identities that contribute to Charter's success.
For more information on Charter's approach to D&I in other aspects of our business, visit our D&I page.