Press ReleaseJuly 24, 2023
Charter Promotes Danny Bowman to EVP, Product
Share Article:
STAMFORD, Conn. — Charter Communications, Inc. (NASDAQ: CHTR) today announced that Danny Bowman has been promoted to Executive Vice President, Product. In this new role, Mr. Bowman will lead all product functions, adding the Video product organization to his current responsibilities overseeing Charter's connectivity product organizations - Internet, WiFi, Mobile and Voice. Mr. Bowman will continue to report to Rich DiGeronimo, President, Product and Technology.
"Danny led the Spectrum Mobile product from launch to becoming the fastest growing mobile provider in the nation," said Mr. DiGeronimo. "By aligning our Video, Internet, WiFi and Mobile products under his leadership, Danny will continue to drive Charter's product convergence, further Charter's unmatched Gig-Powered Wireless connectivity offerings and ensure our products best serve our customers today and in the future."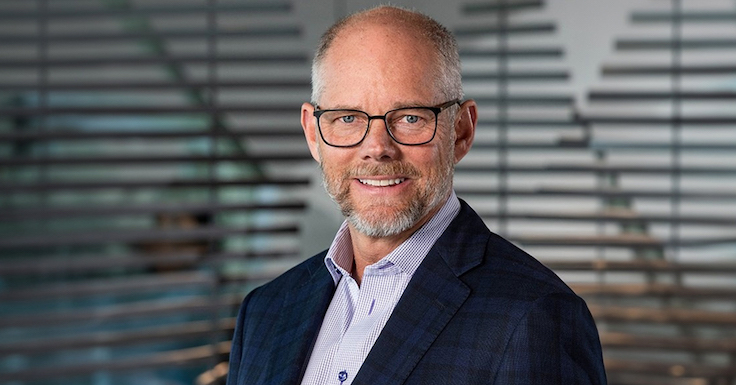 Mr. Bowman joined Charter as Chief Mobile Officer in March 2018 overseeing the launch and subsequent growth of Spectrum Mobile, which today serves more than 6 million mobile lines and provides the fastest mobile service in the nation. Mr. Bowman's role was expanded in 2021 to include Charter's Internet and WiFi organizations, aligning all connectivity products under his leadership to drive coordination and convergence. In 2022, he helped launch Spectrum One, bringing together Spectrum Internet®, Advanced WiFi and Spectrum Mobile to deliver seamless, reliable and secure online connectivity in and outside of the home, with the fastest internet speeds in the U.S.
Mr. Bowman joined Charter with over 25 years of leadership in the mobile communications industry, having held executive positions at Samsung, Sprint, Nextel, Cellular One and most recently, LeEco North America, where he served as Chief Revenue Officer. Prior to joining LeEco, Mr. Bowman served as Chief Sales and Operations Officer for Samsung Telecommunications of America, where he oversaw operator sales and operations and also led long-term strategic initiatives. Mr. Bowman spent 17 years at Sprint and Nextel, where he served as President and Vice President across several business units.
Mr. Bowman holds a Bachelor of Business Administration in Management from Evangel College and an Executive MBA from Washington University.
About Charter
Charter Communications, Inc. (NASDAQ:CHTR) is a leading broadband connectivity company and cable operator serving more than 32 million customers in 41 states through its Spectrum brand. Over an advanced communications network, the company offers a full range of state-of-the-art residential and business services including Spectrum Internet®, TV, Mobile and Voice.
For small and medium-sized companies, Spectrum Business® delivers the same suite of broadband products and services coupled with special features and applications to enhance productivity, while for larger businesses and government entities, Spectrum Enterprise provides highly customized, fiber-based solutions. Spectrum Reach® delivers tailored advertising and production for the modern media landscape. The company also distributes award-winning news coverage and sports programming to its customers through Spectrum Networks. More information about Charter can be found at corporate.charter.com.
Media Contact
Justin Venech