Press ReleaseOctober 10, 2023
Charter Communications Names Jamal Haughton Executive Vice President, General Counsel and Corporate Secretary
Share Article:
STAMFORD, Conn. – Charter Communications Inc. (NASDAQ: CHTR) today announced that Jamal Haughton, a veteran legal executive, has been named Executive Vice President, General Counsel and Corporate Secretary, effective November 6. Mr. Haughton will serve as the Company's chief legal officer, working with Charter executive leadership to support the Company's long-term direction and growth. Mr. Haughton succeeds Rick Dykhouse who earlier this year announced his plans to retire after a distinguished legal career, the last 17 years with Charter. Mr. Dykhouse will remain as Executive Counsel to President and CEO Chris Winfrey and to help support the transition.
"Jamal is a proven leader who brings extensive experience managing high-profile corporate legal matters, as well as invaluable industry perspective," said Mr. Winfrey, to whom he will report. "As our industry, network, and technologies continue to evolve, and the legal intricacies of our business grow increasingly more complicated, we are fortunate to have Jamal joining us in this key leadership role."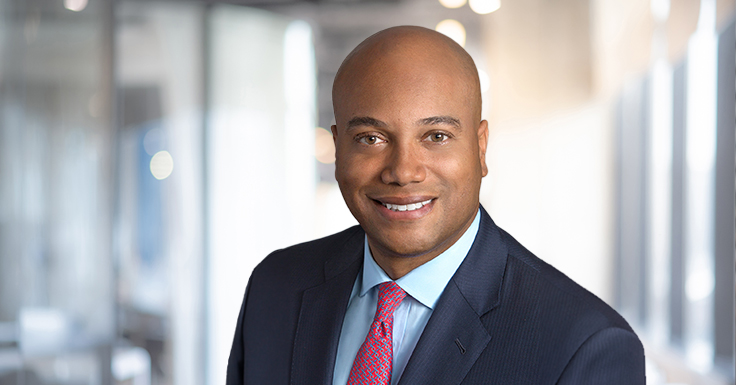 As General Counsel, Mr. Haughton will serve as head of the Company's Legal department and will oversee all legal functions across a broad range of disciplines including corporate, commercial, transactional, litigation, product, and programming, as well as regulatory legal matters.
Mr. Haughton said: "I am pleased to be joining Charter at such an exciting time for the company. I look forward to being part of this leadership team focused on executing a well-established and consumer-friendly growth strategy that delivers value to shareholders, customers, and local communities."
Mr. Haughton will join Charter Communications from MSG Entertainment where he has been the Executive Vice President, General Counsel & Corporate Secretary of Madison Square Garden Entertainment Corp., a world leader in live entertainment and sports experiences. As head of the company's legal department, he oversaw all legal functions, transactional, litigation, and regulatory matters and has been responsible for MSG Entertainment's corporate and business legal affairs.
Prior to MSGE, Mr. Haughton served as Senior Vice President and General Counsel at Samsung Electronics America, Inc., a global leader in consumer electronics and technology. Mr. Haughton served as Samsung's chief legal officer for the U.S. from 2016-2021.
Earlier in his career, Mr. Haughton spent 10 years at Cablevision Systems Corporation, a publicly traded media and telecommunications company. In his last role at Cablevision as Senior Vice President, Associate General Counsel and Assistant Secretary, Mr. Haughton provided legal counsel to the Board of Directors and senior executive management on corporate governance, public company reporting, corporate finance and major strategic companywide corporate transactions, including Cablevision's sale to Altice USA in 2016.
Mr. Haughton began his legal career at Cravath, Swaine & Moore LLP, where he spent seven years in the firm's Corporate Practice. Mr. Haughton received his J.D. from Yale Law School and his B.A. from the University of Michigan.
About Charter
Charter Communications, Inc. (NASDAQ:CHTR) is a leading broadband connectivity company and cable operator serving more than 32 million customers in 41 states through its Spectrum brand. Over an advanced communications network, the company offers a full range of state-of-the-art residential and business services including Spectrum Internet®, TV, Mobile and Voice.
For small and medium-sized companies, Spectrum Business® delivers the same suite of broadband products and services coupled with special features and applications to enhance productivity, while for larger businesses and government entities, Spectrum Enterprise® provides highly customized, fiber-based solutions. Spectrum Reach® delivers tailored advertising and production for the modern media landscape. The company also distributes award-winning news coverage and sports programming to its customers through Spectrum Networks. More information about Charter can be found at corporate.charter.com.
Media Contacts
Media Relations:
Cameron Blanchard
Investor Relations:
Stefan Anninger