SpectrumApril 28, 2017
"Women In Sports" Night was a Home Run for Aspiring Sports Journalists
Share Article:
Spectrum SportsNet celebrated "Women In Sports" night with a special all-female edition of the nightly sports program "Access SportsNet: Lakers" delivered to an audience of aspiring sports journalists.
SportsNet opened its doors to more than 20 women from Los Angeles-area colleges who are pursuing careers in sports.
Student Sports Journalists were Treated to a Live Broadcast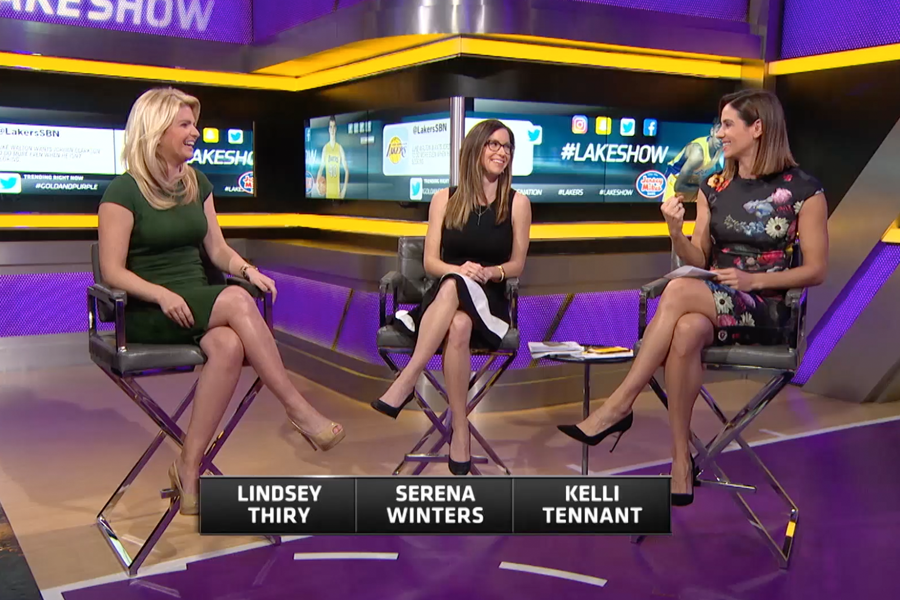 The Spectrum SportsNet team celebrated "Women In Sports" with an all female broadcast.
The students watched a live broadcast of "Access SportsNet: Lakers" at the SportsNet studios in El Segundo, California. The show was hosted by SportsNet hosts Jaime Maggio and Kelli Tennant, and guest analysts Serena Winters and Lindsey Thiry.
"Tonight is about giving back and making that connection to women who are interested in pursuing a career in sports," said Stacey Mitch, Director of Sports and News Communications at Charter.
Our SportsNet Panel Doled out Valuable Insight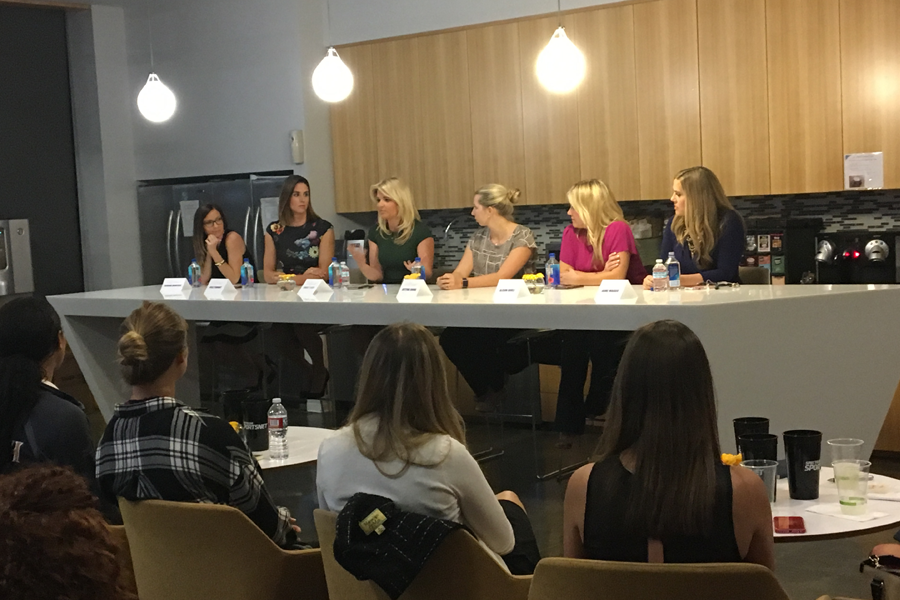 Members of the "Women in Sports" panel imparted their wisdom.
The highlight of the evening was a Q&A session with our panel of experts. Maggio, Tennant, Winters, and Thiry made up the panel with SportsNet producer Bettina Shore and Alison Bogli, Director, Media Relations for the Lakers.
"At the end of the day, it's about being authentically who you are," said Tennant. "If you prepare well, you do your homework, you act professionally, and you create good relationships with people, everything's going to fall into place for you."
Love Sports? This Industry is for You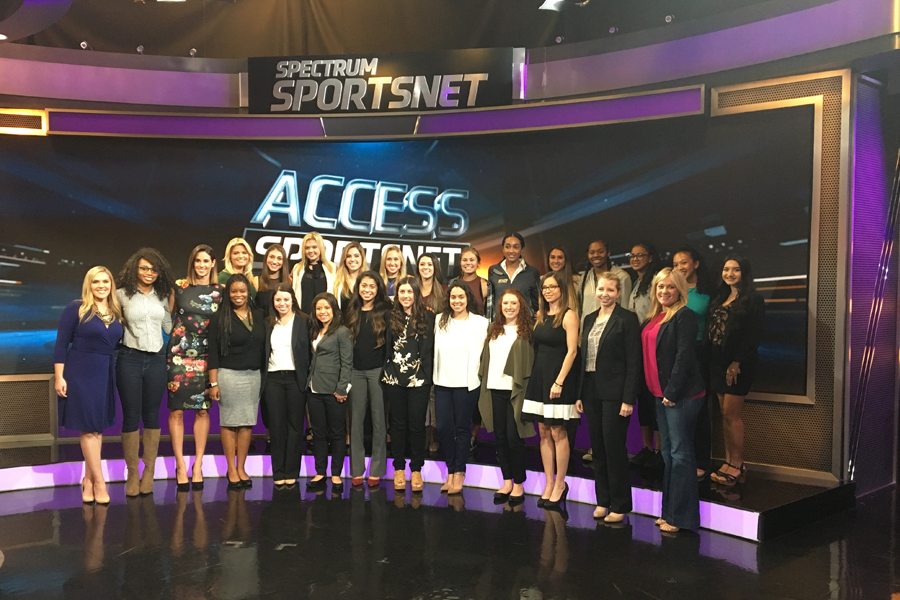 Spectrum SportsNet hosted a group of future sports journalists from UCLA, USC and California State Long Beach for "Women In Sports" night.
The panel fielded questions from the future sports professionals on a range of topics. Students asked for tips on breaking into the business and how to navigate the challenges of working in an industry that is still male-dominated.
"There is no reason not to follow your passion just because you're a woman," said Shore. "It doesn't matter. If you love sports and you want to work in this industry, this is for you."
The Young Sports Journalists Were Inspired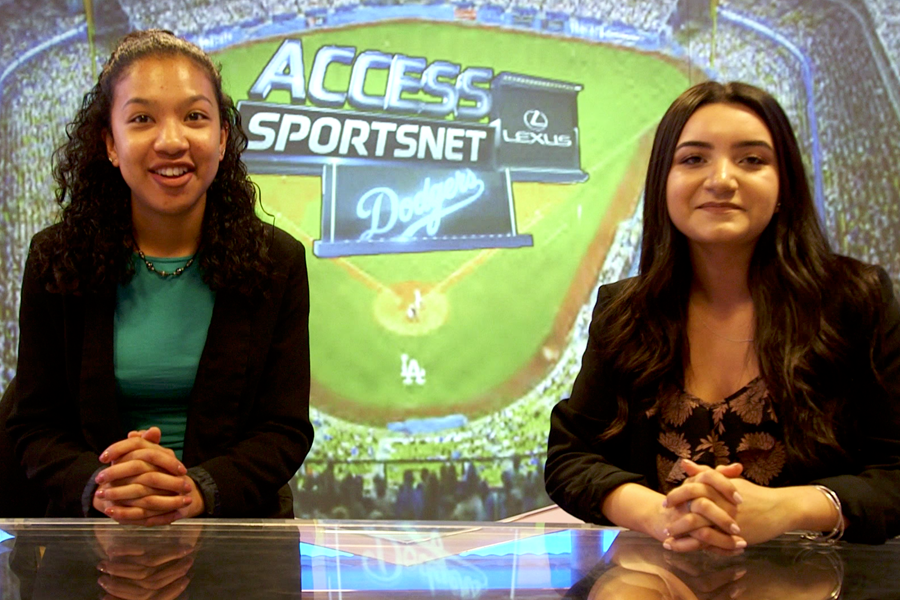 Two students check out the "Access SportsNet: Dodgers" anchor desk.
The students toured the broadcast facility and control room. They took photographs at the anchor desks and ate a catered dinner in the SportsNet break room.
"I'm interested in sports broadcasting, so getting to be surrounded by women in that field is inspiring," said University of Southern California freshman Adrianna Robakowski.
"Just hearing from the women, seeing the progress they went through and seeing how they aspired to be in this position ... it gives me insight on how I can do the exact same thing that they're doing," said Candace Rice, a student at California State University Long Beach.
Follow the work of our talented staff on the Spectrum SportsNet site.