SpectrumMarch 9, 2017
Top Reasons to Visit the Spectrum Reach Lounge at SxSW
Share Article:
The SxSW Interactive Festival kicks off tomorrow in Austin, Texas and Charter Communications' Spectrum Reach, our advertising sales division, will be right there. The Spectrum Reach Lounge, EXPERIENCE REACH, located at The Red Room Lounge, 306 East 3rd Street in downtown Austin will be the epicenter for discussion about the future of advertising. Digital technology will take center stage.
Keep reading to find out the top reasons to stop by for complimentary Spectrum WiFi and the best in free panels, local eats, live music and more.
Take in a Free Panel at the Spectrum Reach Lounge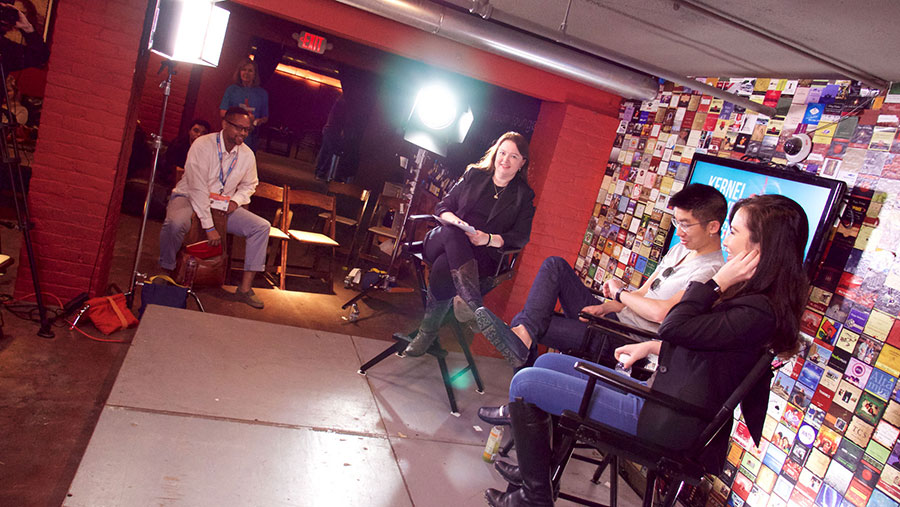 Here's a look at a panel in our Spectrum Reach lounge at last year's event.
SxSW is known as an incubator for bold tech ideas and activations. Audience members must register, pay a fee and get a badge to attend official panels at the convention center. Our panels are free and no badge is required for access.
Every morning beginning Friday at 9:30 AM CST, the lounge will host live hour-long panels that feature the latest in thought leadership in the tech and advertising space.
Don't miss our Saturday morning panel entitled "Power-up, Scale Up and Brand Up: The Age of You #Personal Brand #LocalImpact #CommunityPower." The discussion will be moderated by our very own Kirsten Young, Director of Corporate Social Responsibility at Spectrum.
Other highlights include Sunday's "Screaming Airwaves: Streaming vs. Cable - Who will dominate the #futureofcontent" panel, and the discussion on Tuesday entitled "Beyond Infinity: Multi-screen Mirroring in the Age of Disruption #futureofadvertising."
Pose for Free Headshots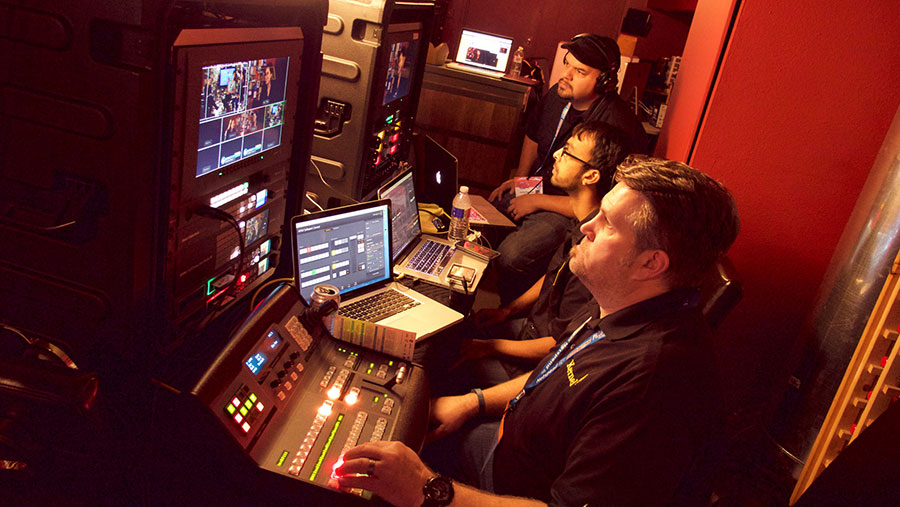 This is a behind-the-scenes look inside the live panel discussion control room last year.
Networking is key at SxSW. Put your best foot forward online and in real life when you visit the Profile Refresh Studio in the lounge. There will be hair and makeup stations on site so you look your best when you sit down with a professional photographer for your new headshot.
After that, an award-winning filmmaker will help you craft a social video so you can share your story with the world. Once your photo and video are finished, a representative from LinkedIn will assist with uploading your profile with your beautiful new content.
Listen to Live Music and Sample Local Food
Each day at the lounge, local Austin businesses will serve up samples of tasty treats like breakfast tacos and barbecue. Free coffee will also keep you going in the morning and afternoon.
Friday through Sunday evening there will be a live concert series starting at 6 PM.
Take Advantage of Free Spectrum WiFi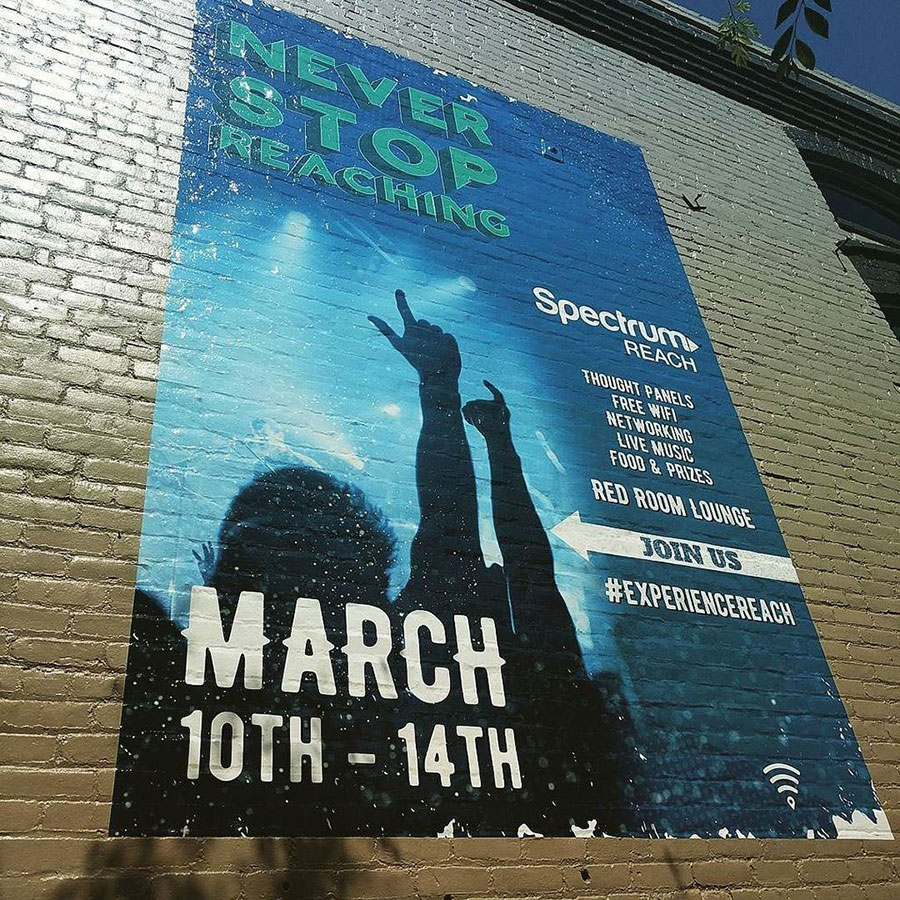 Every morning there will be free coffee and local Austin food to sample. (Photo Credit: John Santora)
If you want to simply dodge the rain and cool off, you can recharge your phones at our charging stations and take advantage of free Spectrum WiFi on site.
Did we mention it's all free? The lounge opens this Friday at 8:30 AM and closes Tuesday, March 14. For a complete schedule and to EXPERIENCE REACH live from the Red Room Lounge, click here.