Press ReleaseApril 12, 2017
Sports Reporter's Notebook: All in a Night's Work for "Brez"
Share Article:
Game days are action packed for veteran sports reporter Mike Bresnahan. Brez, as he's nicknamed, is our Spectrum SportsNet Lakers Insider who brings his expertise on the Los Angeles Lakers to the broadcast. He covers the Lakers year round, and contributes to SportsNet coverage of the Los Angeles Sparks and WNBA. Brez let us turn the cameras on him for the latest installment of our Reporter's Notebook series. Here are his words.
The chaos used to begin at 10 PM, right around the time a Laker game ended, a.k.a. half an hour before deadline for my game story for the Los Angeles Times.
That was 12 years of my life, trying to massage a 2 1/2 hour game into 600 words in such precious little time.
My game-day adventure now starts at 11 AM and ends about 12 hours later on set at Spectrum SportsNet in El Segundo, California.
First things first: I left the Times last fall after 22 years (!) to become Spectrum's "Lakers Insider." It's been everything I hoped — a fun, challenging mid-career voyage that combines elements of closely covering the team with TV appearances five days a week.
Analyzing the Lakers, and at Breakneck Speed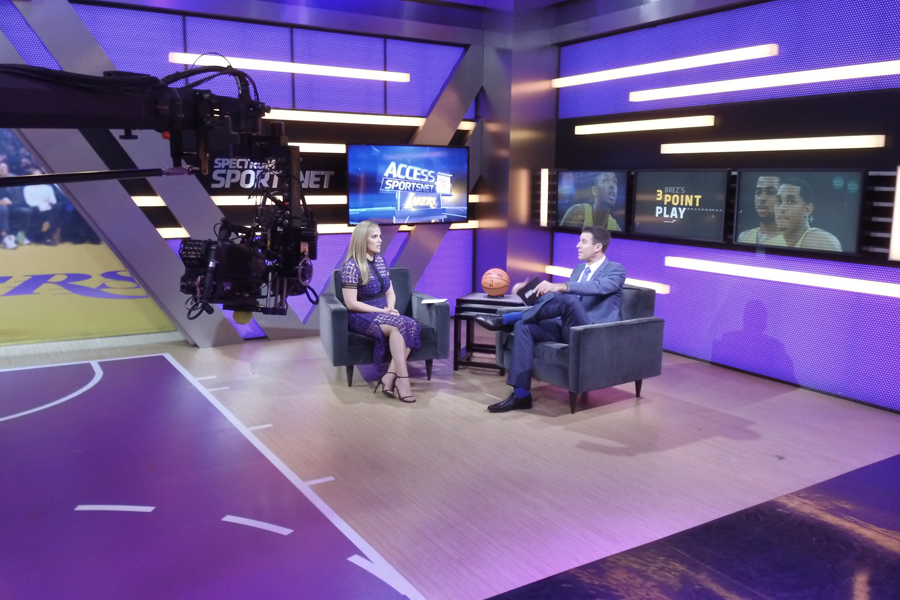 "Brez's Three-Point Play" is just one part of the broadcast Mike Bresnahan juggles on game day.
Game days are the fast and furious part of the job.
They start before noon with contact from a producer about "Brez's Three-Point Play," an element I deliver during a segment every pre-game show. (My nickname has been Brez for as long as I can remember. My dad's too. He even successfully ran a "Brez for Prez" campaign while he was in high school.)
Anyway, the producer and I come up with three points about that particular night's game — players to watch, trends to monitor, etc.
I eventually present it about halfway through the pre-game show with one of the hosts, with plenty of B-roll accompanying each of the points.
#GameDays #Are #HisFave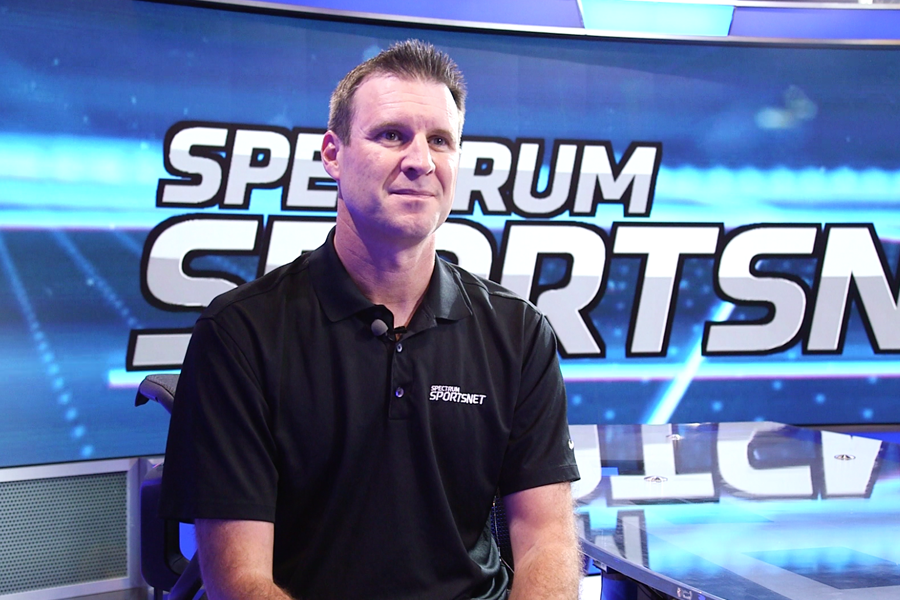 Mike Bresnahan was a sports reporter for the L.A. Times for 22 years before becoming our Lakers Insider for Spectrum SportsNet.
There are other elements to game days that make them my favorite part of the job.
"#LakeShow" is a social-media driven show that typically starts 90 minutes before tip-off. We play off of tweets, Instagram photos and plenty of other social media tidbits from players and fans for half an hour. I usually take a phone call or two from viewers and also answer questions from Laker fans via Facebook and Twitter.
Then comes the hour-long pre-game show. I pop in and out of it, offering insight and hopefully entertainment while analyzing the team. It's a busy show, with two hosts, two former Lakers players, and me.
A Different Kind of Deadline for a Veteran Sports Reporter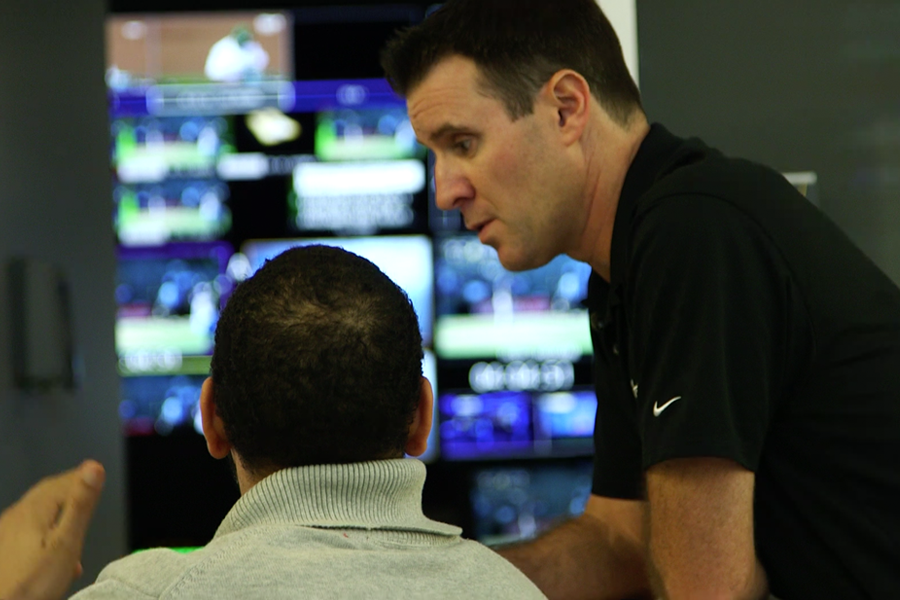 "Once the red light goes on, have fun," says Brez, a veteran sports reporter.
Most nights I'll stay at our El Segundo studio and watch the game in a conference room with about 10 people. That includes producers and directors who are so critical to the success of the show.
Other times I'll head down to STAPLES Center after the pre-game show, watch the game from there, and go into the locker room for live interviews with the Lakers for our hour-long post-game show.
Our post-game show also includes another "Brez's Three-Point Play," this one capturing my thoughts and reactions to the game — who played well, why the winning team excelled, etc. It's the closest thing I get to a deadline write-up, though this one is played out on TV.
Follow Brez's work on the Spectrum SportsNet site.