Press ReleaseSeptember 1, 2016
Reporter's Notebook: Behind the Scenes at the U.S. Open
Share Article:
The 136th U.S. Open Tennis Championship is underway in New York and Charter is an official sponsor of the tournament. All this week, NY1 anchor Pat Kiernan is reporting from the U.S. Open. In the latest installment of our special Reporter's Notebook series, Pat offers his behind-the-scenes look.
Waking up Early for Tennis and NY1
All week long, we've been getting the inside story on what it's like to play at the U.S. Open, report on the U.S. Open and attend the U.S. Open as a fan.
Every night, thousands of tennis fans watch the sunset from the stands. The NY1 morning team does the opposite. We're watching the sun rise over the USTA Billie Jean King National Tennis Center.
https://www.instagram.com/p/BJyRNizBjeC/
Bumping Into Friends and Fans at the U.S. Open
I've been meeting NY1 viewers all week. It's fun for me to get out from behind the anchor desk. And even more fun when people stop me to say hello and tell me how much they enjoy NY1's reporting.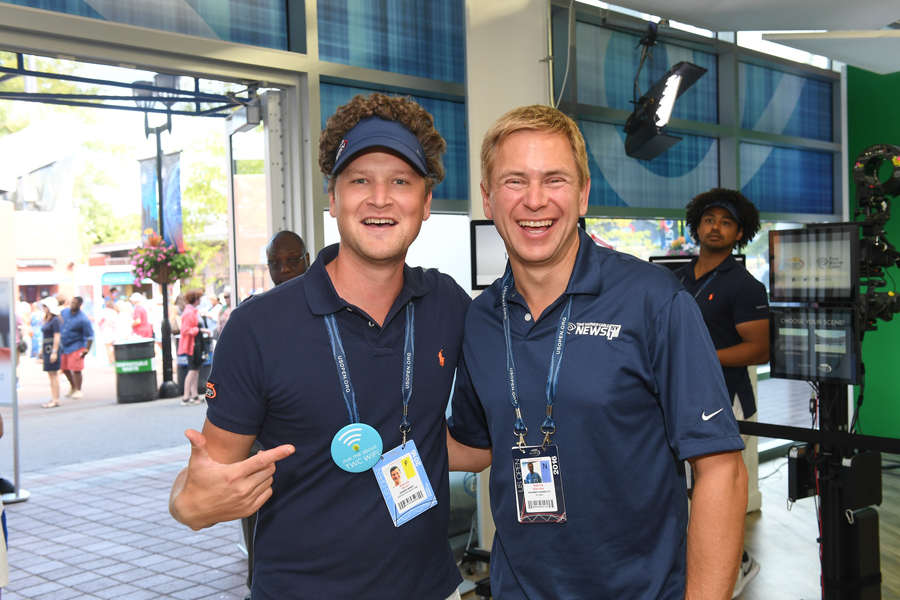 Here I am backstage with my colleague Patrick Dunn, Host at the TWC Clubhouse at the U.S. Open.
My Top Tournament Tips
My top tip, if you're lucky enough to be attending the US Open: don't confine yourself to the main court at Arthur Ashe stadium. Your ticket for Ashe gets you into the seating area at every court here.


Here's a side by side look at Arthur Ashe Stadium (left) and a field court nearby (right). It's fun to use your ticket to explore the more intimate courts at the U.S. Open.
Take advantage of that to see the players up close at the more intimate "field courts." Of course you'll also want to check out the beautiful new 8,000 seat grandstand and the years-in-the-making retractable roof at Arthur Ashe stadium.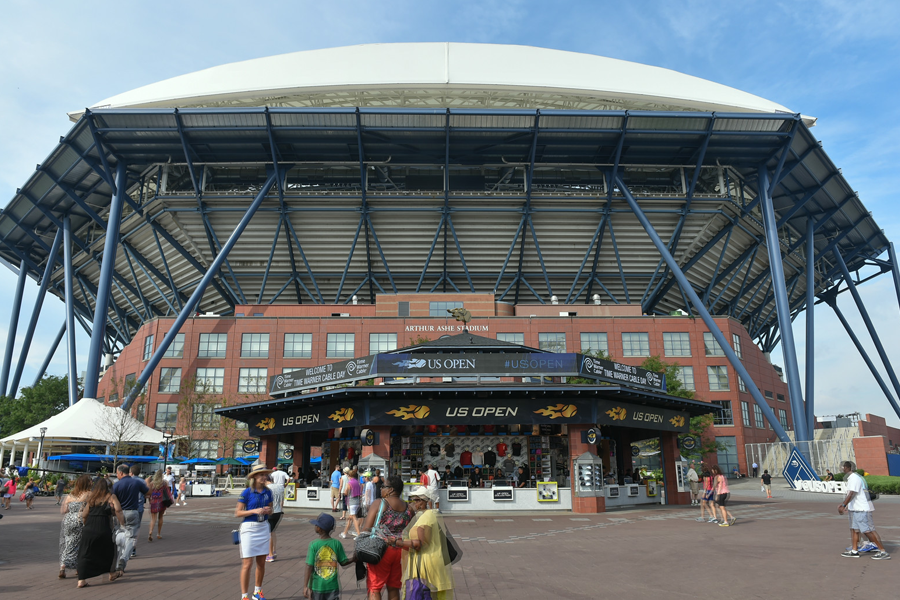 Here's that new retractable roof over Arthur Ashe stadium.
And my other top suggestion is to download the official U.S. Open app. It's great for those attending in person and watching the coverage from home. The app is constantly updated, with live news, scores and video streams. It's a perfect way to be in two (or three or four) places at once.
Enjoy the tennis! We'll have coverage on NY1 News throughout the tournament.
Follow @PatKiernan on Instagram and Twitter, and keep up to date with his latest U.S. Open reporting, using #PatAtTheOpen on social media.