Press ReleaseJanuary 10, 2023
Spectrum Reach Names Senior Advertising Sales Executive Jason Brown Chief Revenue Officer Effective January 30
Share Article:
NEW YORK – Spectrum Reach®, the advertising sales business of Charter Communications, Inc., (NASDAQ: CHTR), today announced that senior advertising sales executive Jason Brown has been named SVP, Chief Revenue Officer, effective January 30. Brown will oversee all aspects of revenue generation for Spectrum Reach and will report to David Kline, Executive Vice President, Charter Communications and President of Spectrum Reach. Brown, who is replacing Beth Plummer who announced her plans to retire last year, will work with Kline and Plummer on a transition through the end of March.
"Jason is an experienced sales executive with a proven track record of strategy and innovation, leading growth and transformation within the industry," said Kline. "He is committed to shaping the future of converged, addressable and data-enabled TV, and will be instrumental as we continue to create new growth opportunities for our advertising and sales capabilities, and lead Spectrum Reach to its next horizon."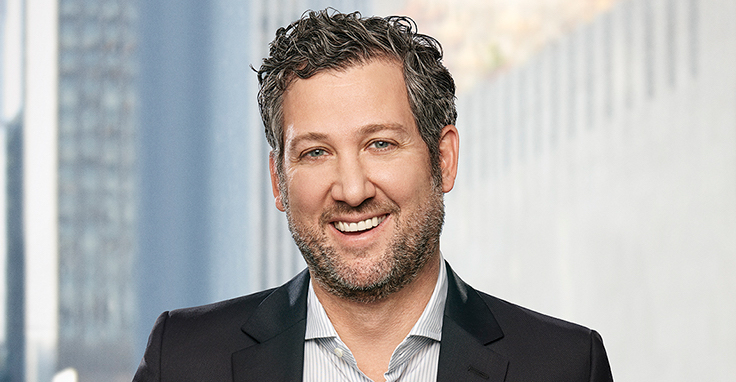 Brown has nearly three decades of experience in the advertising sales space. Most recently, he served as Senior Vice President, Advertising Sales at DIRECTV Advertising where he oversaw all revenue lines, including national and local sales for DIRECTV and DIRECTV stream products. Prior to the relaunch of DIRECTV Advertising, he led the sales efforts for WarnerMedia's addressable business as Senior Vice President, Addressable, Local and Political, and served as Chief Revenue Officer for Xandr, the advertising and analytics division of AT&T.
"Seeing firsthand how this world-class sales organization values and manages client and partner relationships, I was immediately drawn to this opportunity," said Brown. "I've partnered with Charter for the better part of the last decade, and couldn't be more excited to join the team and mission to evolve the industry to impression-based solutions."
Before Xandr, Brown served as Senior Vice President, National and Local Sales for DIRECTV from 2012-2019. And for the decade prior, he held various executive leadership roles in the media and sales industry, innovating marketplace models for networks in industries such as cinema and digital place-based media, and as Executive Vice President of National and Regional Sales for Screenvision.
Brown holds a bachelor of arts in business administration from Skidmore College in New York. He also serves on the Board of Directors for Interactive Advertising Bureau (IAB) CRO Council.
About Spectrum Reach
Spectrum Reach®, the advertising sales business of Charter Communications, Inc. (NASDAQ:CHTR), provides custom advertising solutions for local, regional and national clients. Operating in 36 states and 91 markets, Spectrum Reach creates scalable advertising and marketing services driven by aggregated and de-identified data insights and award-winning creative services. Spectrum Reach helps businesses of all sizes reach anyone, anywhere, on any screen. Additional information about Spectrum Reach can be found at spectrumreach.com.
Media Contact
Stacey Mitch
310-531-1570