Press ReleaseApril 23, 2020
Spectrum Reach Names Former Madison Square Garden Executive Michael Guth Senior Vice President of Marketing
Share Article: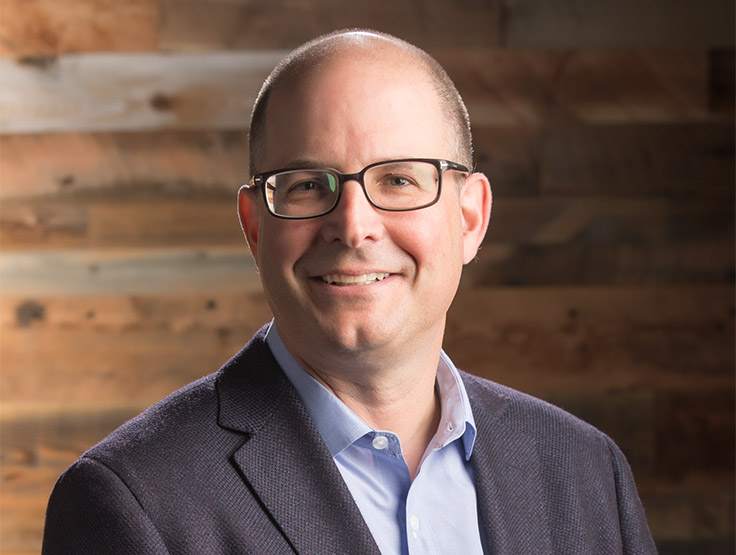 NEW YORK – Spectrum Reach®, the advertising sales and production services offered by Charter Communications, Inc., today announced that veteran marketing executive Michael Guth has been named Senior Vice President of Marketing. Guth will oversee all marketing initiatives for Spectrum Reach at the enterprise and field levels, including brand marketing and communications, product marketing, production/creative services and field research. He will report to David Kline, Executive Vice President, Charter Communications and President, Spectrum Reach and be based out of New York City.
"Michael is an experienced leader with a wealth of industry experience and proven track record of success," said David Kline. "His creative and innovative approach to marketing will be instrumental as we continue to invest in our clients, and create new opportunities for growth and partnership for Spectrum Reach and our local communities."
Guth has more than 20 years of experience in marketing, including ten combined years with Madison Square Garden (MSG). Most recently, he served as General Manager, Account Management and Marketing Partnerships for MSG (2018-2020). In his role, he led the strategic and creative partnerships across all team, venue and media assets for various clients.
Among his various positions at MSG, he also served eight years (2006-2014) as Executive Vice President, Sales and Marketing, where he led marketing efforts for the New York Knicks (NBA), Rangers (NHL) and Liberty (WNBA) and oversaw sales operations for MSG Network and Fuse TV.
Prior to returning to MSG as Senior Vice President in 2018, he served as the Chief Operating Officer of the Opry Entertainment Group in Nashville, TN (2016-2018). In this role, he led operations for the Grand Ole Opry, the Ryman Auditorium and WSM 650 AM. He also oversaw the development and launch of the Ole Red and Opry City Stage restaurants.
His executive leadership experience includes three years (2003-2006) as Senior Vice President for Time Warner Global Marketing, leading the strategic marketing efforts for AOL, Turner, Warner Brothers and HBO.
Guth holds an MBA and BA from Harvard.
About Charter
Charter Communications, Inc. (NASDAQ:CHTR) is a leading broadband connectivity company and cable operator serving more than 29 million customers in 41 states through its Spectrum brand. Over an advanced communications network, the company offers a full range of state-of-the-art residential and business services including Spectrum Internet®, TV, Mobile and Voice.
For small and medium-sized companies, Spectrum Business® delivers the same suite of broadband products and services coupled with special features and applications to enhance productivity, while for larger businesses and government entities, Spectrum Enterprise provides highly customized, fiber-based solutions. Spectrum Reach® delivers tailored advertising and production for the modern media landscape. The company also distributes award-winning news coverage, sports and high-quality original programming to its customers through Spectrum Networks and Spectrum Originals. More information about Charter can be found at corporate.charter.com.
Media Contact
Stacey Mitch
310-531-1570