SpectrumDecember 1, 2016
Spectrum Networks Shines the Light on Friday Night Football
Share Article:
We're well into football season across the country. And in many areas, it's not the professional teams that take center stage; it's local high school football programs which have towns buzzing with excitement.
Each week, entire communities gather to bond as they watch their young stars compete on the gridiron. This year, Spectrum Networks aired more than 370 of these local high school games. Forty-three of them took place in North Carolina and we visited one at Reagan High School in Pfafftown, to give you an inside look at what goes into broadcasting a game.
"Students, families, parents [and] anyone who lives in the vicinity of Reagan will be here on a Friday night," said Molly Harwell, a local high school dance teacher. When we visited it was a perfect night for a football game and Harwell's cheerleaders were brimming with nervous energy.
Reagan was hosting their crosstown rivals, the West Forsyth Titans, and it happened to be senior night. A Spectrum TV crew was there adding a little star power to the occasion.
Community Embraces High School Game Broadcasts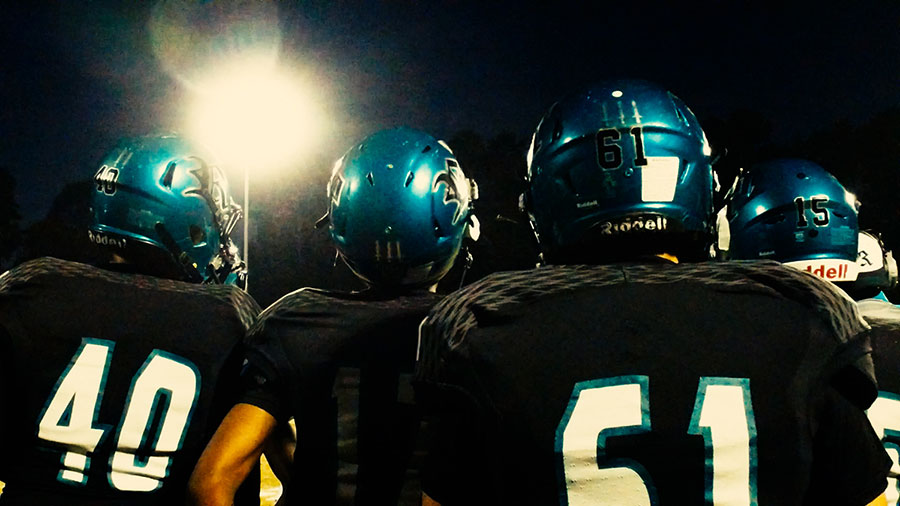 Reagan High School football players take the field for a Friday night game televised by Spectrum Networks.
"It really feels like ... a national championship game or the Super Bowl when we come to televise the games," said Jason Lockhart, Spectrum Sports Director and General Manager.
"Students, families, parents [and] anyone who lives in the vicinity of Reagan will be here on a Friday night."
The presence of a TV crew in town does not go unnoticed. "There's a little bit more excitement about being on TV," said Alexis McCoy, Reagan High School Athletic Director. "I think the community has a little more vibe to it too."
Televised Football Games Make High School Players Feel Like Professionals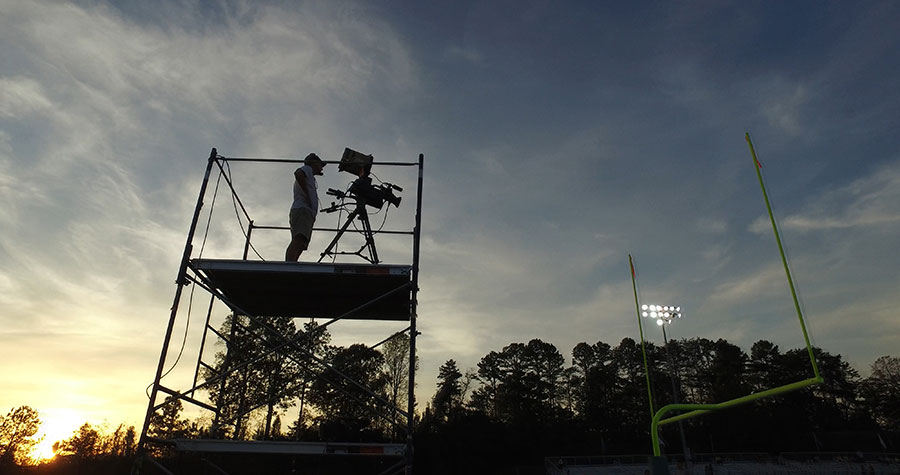 A Spectrum Networks videographer captures the game live from high above the field.
It's safe to say that the players are the most excited about the Friday night lights. All eyes and cameras are focused on them and that's something Josh McGee, the team's head football coach is trying to leverage to his team's advantage. "It's exciting for them and you hope that the level of excitement kind of adds to their level of play," he said.
Win or lose, Spectrum Networks televises the games to help others enjoy this unique American tradition.
As Coach McGee likes to remind his team before a game,"There's nothing like Friday night lights and you can't replace it."
Watch our video above for a behind-the-scenes look at Spectrum Networks' broadcast of the Reagan High School football game.