News and ViewsSeptember 27, 2023
Spectrum Mobile™ Celebrates Fifth Anniversary
Share Article:
The Spectrum Mobile story began in September 2018 with the full-market launch for Spectrum Internet customers across Charter's 41-state footprint. Five years and 6.6 million customer lines later, Spectrum Mobile has become the fastest-growing mobile provider¹ by delivering superior performance inside and outside the home with the fastest wireless speeds²; and flexible, easy-to-use data plans that have saved customers hundreds, and often thousands of dollars per year.
As Spectrum Mobile celebrates its 5-year anniversary, Danny Bowman, Executive Vice President, Product reflects on the product's value to consumers in the highly competitive mobile marketplace, how Charter is creating a new category of Gig-Powered Wireless Connectivity, and shares his vision of the future.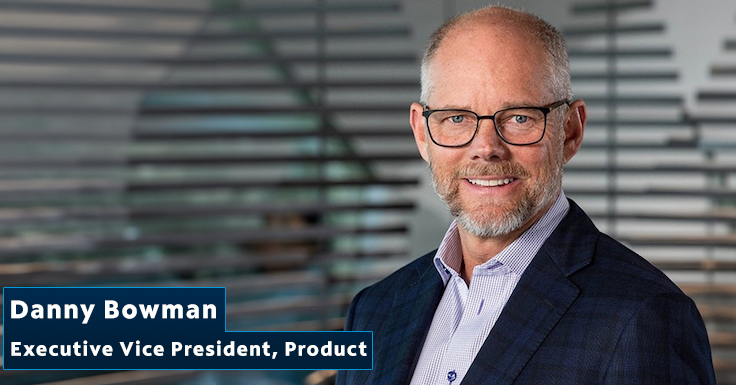 Q: Spectrum Mobile remains the fastest growing mobile provider as it celebrates its fifth anniversary. What are some key reasons why?
Today we're the fastest growing mobile provider, and a key reason for this is we're continuously upgrading our products and leveraging our extensive network to deliver even more reliability, security and speed at exceptional value.
In fact, while the traditional MNOs (Mobile Network Operators) continue to raise prices, we've actually lowered ours. When we launched Spectrum Mobile a line of Unlimited data cost $45. Now it's $29.99.
Meanwhile, we're increasing value by giving customers more features, like Speed Boost, which automatically increases users' speeds inside the home when connected to our Advanced WiFi. We also just added free international roaming in Canada and Mexico to our Unlimited Plus plan – and this includes voice, text and data – and there is no change in price.
Q: What makes Spectrum Mobile packages attractive to consumers?
We keep it simple. Nationwide 5G is included in all our data plans at no extra cost, and we offer the best phones, tablets and wearable watches, or customers can bring their own. And, as always, there are no added taxes, fees or contracts with our plans.
We've launched new packages, like Spectrum One, which was an industry first by bundling together Spectrum Internet, Advanced WiFi and Spectrum Mobile at one compelling $49.99/month price point. It has been a huge success with consumers over the past year.
Q: How has Spectrum created a new category of Gig-Powered Wireless Connectivity?
The cable industry has reinvented itself time and again since the 1950's. From delivering viewers hundreds of channels of cable television, and taking the country from dial up to always on broadband Internet, to becoming the largest wireline voice providers in the country, we have constantly evolved our business proposition. We are now doing the same with mobile, combining internet and wireless assets to create a new category of Gig-Powered Wireless Connectivity.
This enables us to deliver a truly converged world – one where consumers are consistently experiencing the best speeds, security and reliability virtually everywhere at great value, while we as a company continue to drive customer growth.
Q: What do the next five years hold for Spectrum Mobile?
We're not slowing down as we move into a multi-Gig Powered Wireless Connectivity world and add Xumo to our offering to enhance our connectivity and entertainment offerings.
We're going to keep looking for new ways to save customers money while offering the best performance, reliability and security while we continue our focus on customer satisfaction and growth.
Learn more about Spectrum Mobile.
¹Based on subscriber growth from 2018 through 2023.
²"Fastest wireless speeds" claim based on Global Wireless Solutions combined cellular and WiFi speed test results in Spectrum service area where WiFi is available. Cellular speeds vary by location.