News and ViewsOctober 27, 2020
Spectrum Housing Assist Reaches its Goal of 50,000 Homes Improved
A Look Back at How This Milestone Was Met
Share Article:
Editor's Note: Kirsten Young is the Senior Director, Community Impact at Charter Communications. She is the longtime shepherd of Spectrum Housing Assist, a key philanthropic initiative that just reached a worthy milestone. (The above image was taken in Stamford, Conn., October, 2020.)
STAMFORD, Conn. — Hearing the murmur of volunteers, feeling the thud of hammers hitting nails, and smelling the crisp fall air in New England – it was cathartic to welcome volunteers again after months of being home.
On Saturday, Oct. 24, that spirit guided a very special rebuild day - the 50,000th home improvement made to reach the goal set for Spectrum Housing Assist.
Safety measures from the pandemic had prevented employee and community volunteers from making critical home repairs across the country since early 2020, making the event all the more meaningful. Employee volunteers repaired two homes in Stamford and made exterior improvements to the local Boys & Girls Club. In addition, 330 Safe & Healthy Home Kits were distributed to Stamford residents.
A Program Begins
Spectrum Housing Assist's roots date back to December 2014, when Charter Communications launched its first strategic philanthropic initiative, Charter our Community, in an effort to connect with communities where our company provides cable, internet and phone services. Based on data from the U.S. Department of Housing and Urban Development, we set a goal to improve 25,000 homes by 2020.
After Charter closed transactions with Time Warner Cable and Bright House Networks in 2016, we reexamined that goal and decided that we could double our efforts and achieve the results in the same period of time. Our new goal would be 50,000 homes improved by 2020.
Making a Community Impact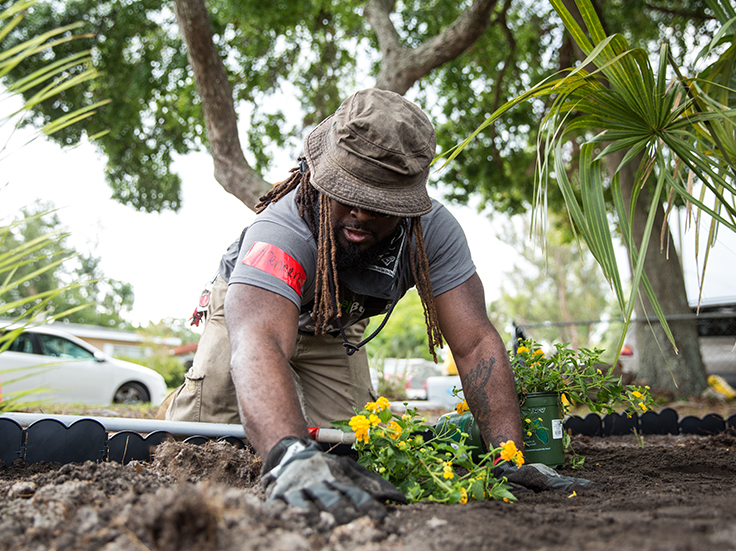 Over the past few years, the company has afforded me the opportunity to learn what community truly means. I've visited historic St. Louis neighborhoods lined with red brick homes; I've felt the warm sun in Southern California and central Florida and witnessed long-standing pillars of the community volunteering side-by-side with our teams. I've met U.S. military veterans rolling up their sleeves and giving the gift of time to help a fellow vet; I've met homeowners who have hugged every volunteer after a long-day's work.
I'm forever grateful to communities from coast to coast for the gracious invitation to help.
We've Been in This Together, All Along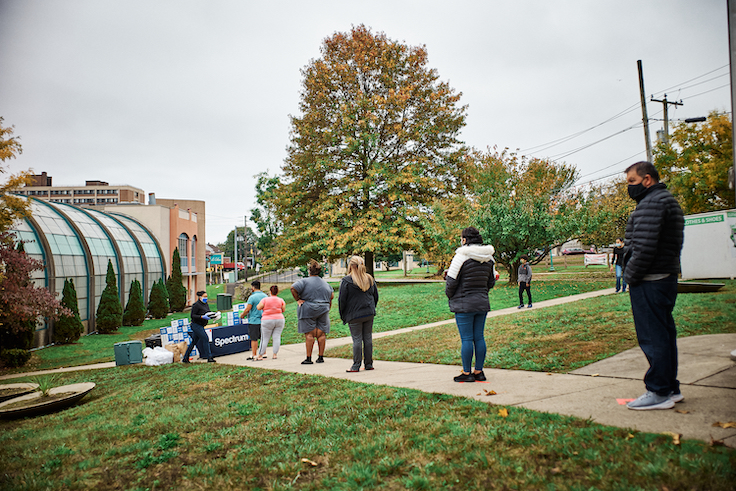 Rebuilding Together has been our strategic nonprofit partner since day one. The organization does just as its name says – it repairs homes, revitalizes communities and rebuilds lives. The organization and its affiliate network is comprised of people who deeply care about the safety of homeowners and the communities where they live. They work tirelessly to help families, seniors, and veterans stay in their homes and age in place.
Through this partnership, Charter and Rebuilding Together have made critical home repairs and distributed Safe & Healthy Home Kits for thousands of neighbors across 33 states to reach our goal.
Deep in the Heart of Texas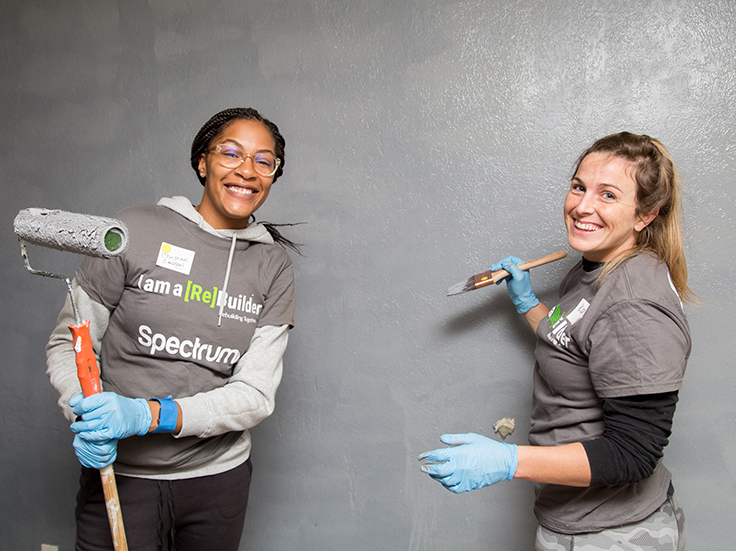 In 2017, I traveled to Texas to assist in a multi-home rebuild and kit distribution in West Dallas.
I grew up three hours south in Austin, and the night before the event, I called my dad to let him know I had arrived safely. You see, my dad was raised in Dallas and my paternal grandfather Hartwell Brooks was the Executive Director of the local YMCA in the early 1960s.
During the call with my dad, we came to the realization that my grandfather had worked to support youth in the exact neighborhood our company would be supporting the next day. It's connections like this one that make the work personal, meaningful, impactful to me.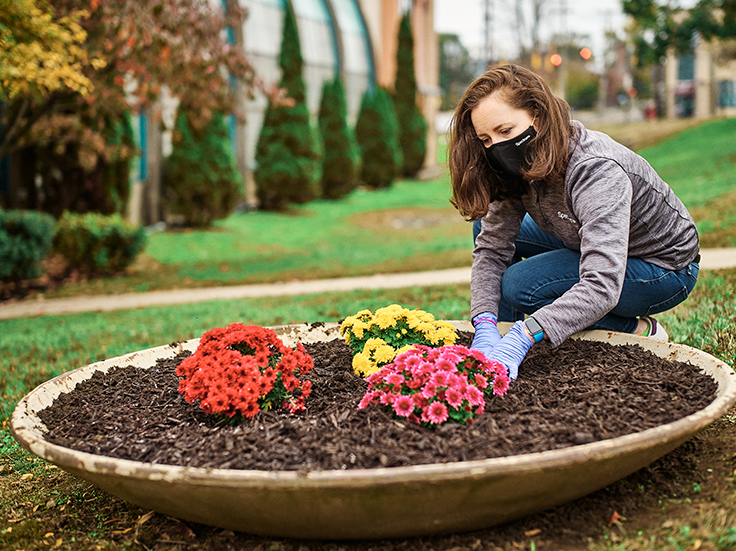 The work has also been meaningful to thousands of Charter volunteers who spent countless Saturdays with us, improving the communities we serve. I thank them all for giving their time to perform critical work for our neighbors.
To the local residents who allowed us into their homes, and the nonprofit partners whose perseverance and commitment to communities helped this effort along the way, I extend a heartfelt thank you. It has been an honor to work alongside our employee volunteers to serve our communities and our company.
We are so proud of this milestone, this impact, of committing to - and reaching - 50,000 homes improved.