SpectrumMarch 6, 2017
Game Changer: The Making of the New Spectrum TV App
Share Article:
Amid much anticipation, and a lot of hard work, the new Spectrum TV App has arrived. For the first time, customers in Charter's expanded footprint have a single App to stream TV on their computers, or mobile and connected devices.
That translates into consistent features, functions and a wide array of content for all Charter customers. For some, the new App means access to hundreds more live channels and On Demand titles.
"This is a big step for us," said Mobile Products Director Mike Michuda. "Now that we're one company in Spectrum, we're rebranding and reinventing ourselves."
Streamlining Multiple Apps into One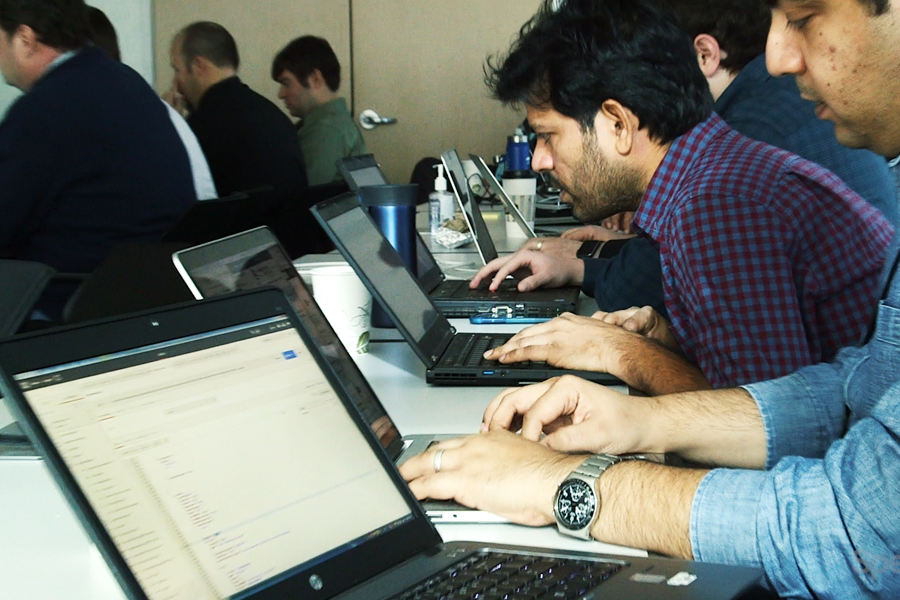 The IP Video Products Team in Denver worked diligently to fine tune the Spectrum TV App before launch.
The bulk of the App was conceived, designed and delivered by the IP Video Products Team in Denver, Colorado. Tasked with aligning multiple Apps into one streamlined, more robust offering, the Spectrum TV App was months in the making.
The degree of difficulty increased due to the sheer volume of devices the App needed to be compatible with - iOS and Android mobile phones and tablets, Kindle, Roku, Xbox, Samsung TV and five different web browsers. New features like On Demand capability, remote DVR control, enhanced search and live streaming functions added to the complexity of the project.
Leading up to Launch: Cool, Calm and Collected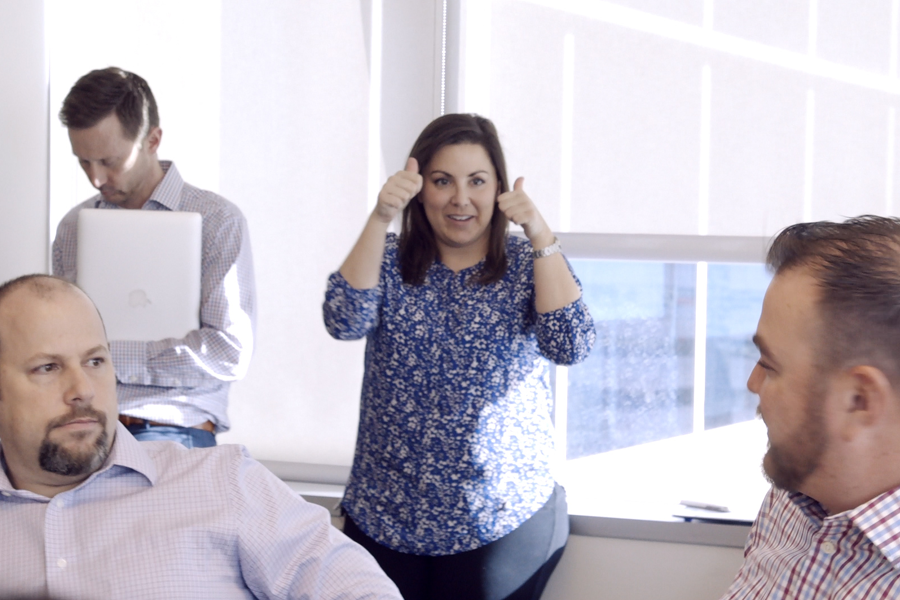 Two thumbs up from Libby Bourke, Director, Connected Devices. She considered this work part of "the future of television."
It was a calm scene in Denver with just weeks to go before launch day.
"I think a lot of people are calm and cool and collected right now because we're actually in a good state," said Michuda. "No one is necessarily stressed out at this point because we've already done all of the hard work."
"The overall vibe here has been, I think, concentrated energy," said Libby Bourke, Director of the Connected Devices team. "What we're doing here is the future of television. And I like to be a part of that."
Launch Day: The Spectrum TV App Is Born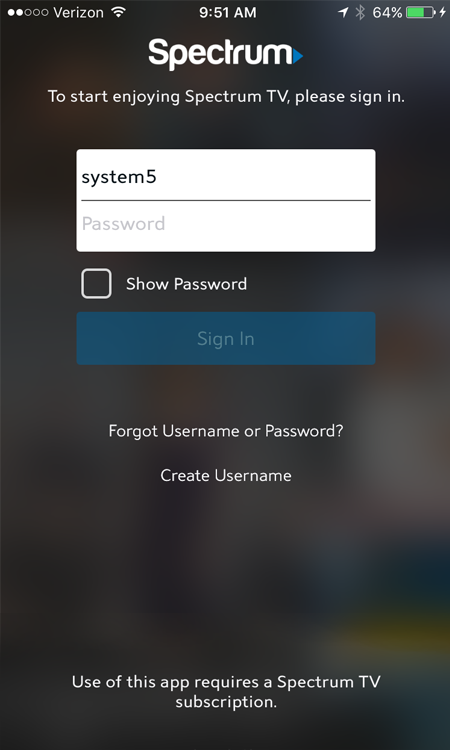 The new App will give customers access to up to 300 channels and 25,000 free and subscription On Demand titles in the home.
The team gathered together on launch day for the moment the Spectrum TV App went live for downloading on app stores. They were congratulated by leadership for their fine work.
"I'm really proud of the work you guys have accomplished for our customers," said Rich DiGeronimo, Executive Vice President, Product and Strategy. "That's why we're here, to make a great experience for all of our customers. This is a huge accomplishment."
And with that, Gary Schanman, Senior Vice President, Video Products pushed the ceremonial red button that released the Spectrum TV App.
For more information about the Spectrum TV App, check out our press release here.
*Customers can watch up to 300 live channels and 25,000 free and subscription On Demand titles anywhere in the home, and up to 120 live channels and 17,000 On Demand titles outside the home with a WiFi connection.