SpectrumMarch 8, 2017
Net Gain: Spectrum SportsNet Hosts Kids Basketball Clinic
Share Article:
Spectrum SportsNet is usually in the business of broadcasting basketball games rather than hosting them. But for a group of Los Angeles kids and a couple of NBA legends, an exception was made on a recent Saturday morning.
SportsNet transformed the parking lot of its LA studio into a full-size basketball court to host a clinic for roughly 40 elementary school students. The event was hosted by "Access SportsNet: Lakers" analysts Derek Fisher and James Worthy and studio host Chris McGee.
Shooting Techniques From a Pair of Legends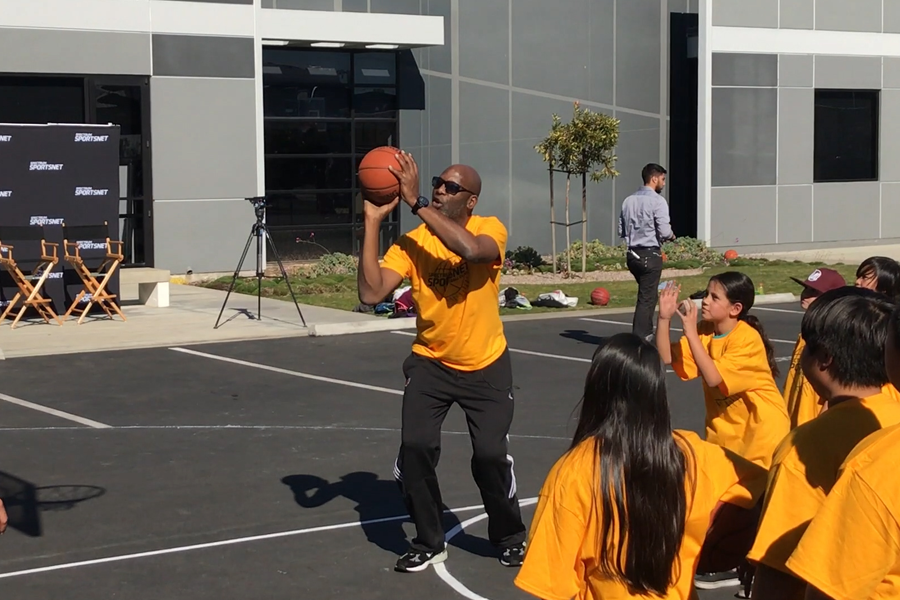 "Instead of throwing it or slinging it, do it with two hands and use your legs," said Worthy. He then demonstrated.
The kids split into two teams to work on shooting, dribbling, and rebounding skills. The Laker Gold team was coached by Worthy, who is a three-time NBA world champion and Hall of Famer. The Laker Purple Team was coached by Fisher, who is a five-time NBA world champion and former coach.
"Dunk it!" the kids yelled to Worthy. "You got a doughnut? My dunking days are o-ver," James responded laughing.
"Get it, get it, get it!" Fisher implored as his team chased down rebounds.
Love, Life, and Basketball Advice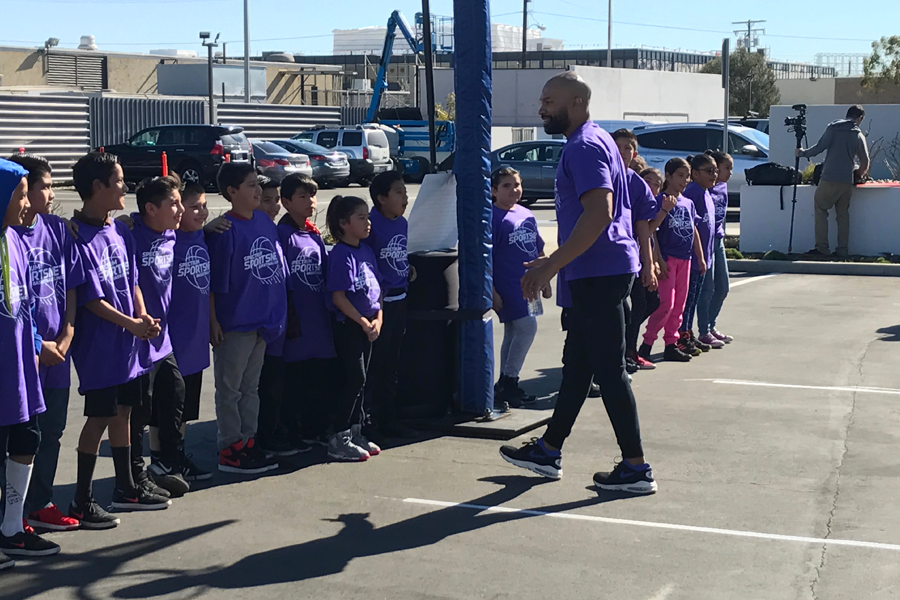 Derek Fisher puts on his coaching cap for Team Purple.
Spectrum SportsNet sponsored the event with LA's BEST After School Enrichment Program, which serves more than 25,000 LA kids in neighborhoods most vulnerable to gangs, drugs and crime.
The two former superstars also dispensed wisdom that went beyond the court.
"Love yourself," Fisher told the kids. "A lot of times teachers and coaches and everybody's telling you a lot of things about what you can't do, and this is too hard, this is too difficult. Just make sure you always have some confidence in yourself no matter what anyone else tells you."
"Listen to your parents," added Worthy. "Because they've been where you are. So they're just trying to keep you from making the same mistakes they made."
Spectrum SportsNet Opens Its Doors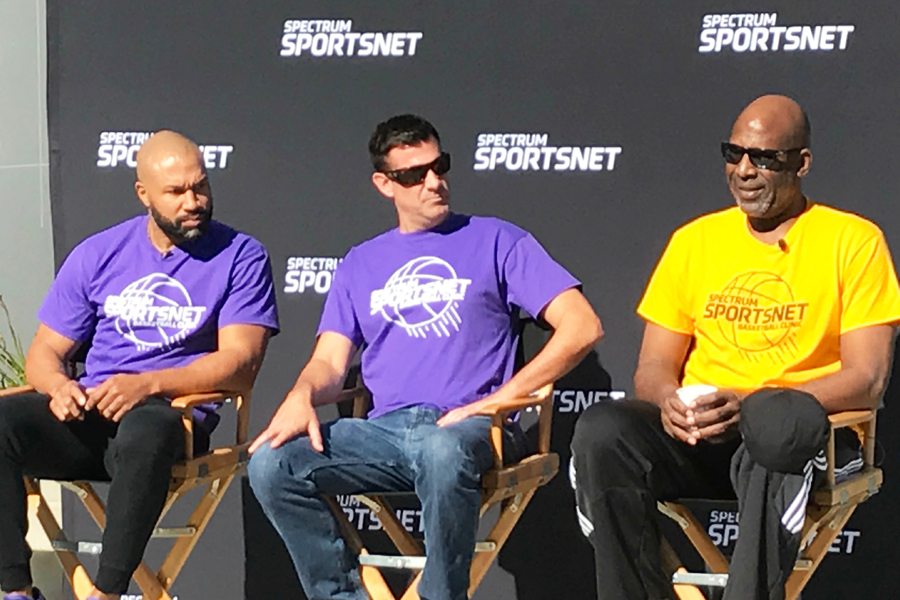 The clinic was an enriching way to spend the day for Fisher, McGee, and Worthy.
McGee, who is the studio host, led the kids on a tour of the SportsNet studios after the clinic.
"It's funny," said McGee. "They come in, they watch your show, so they know who you are. They have a bunch of questions and it's a lot of fun. ... I also saw a couple of future basketball players, so it's kind of cool."
Wrapping Its Arms Around a Community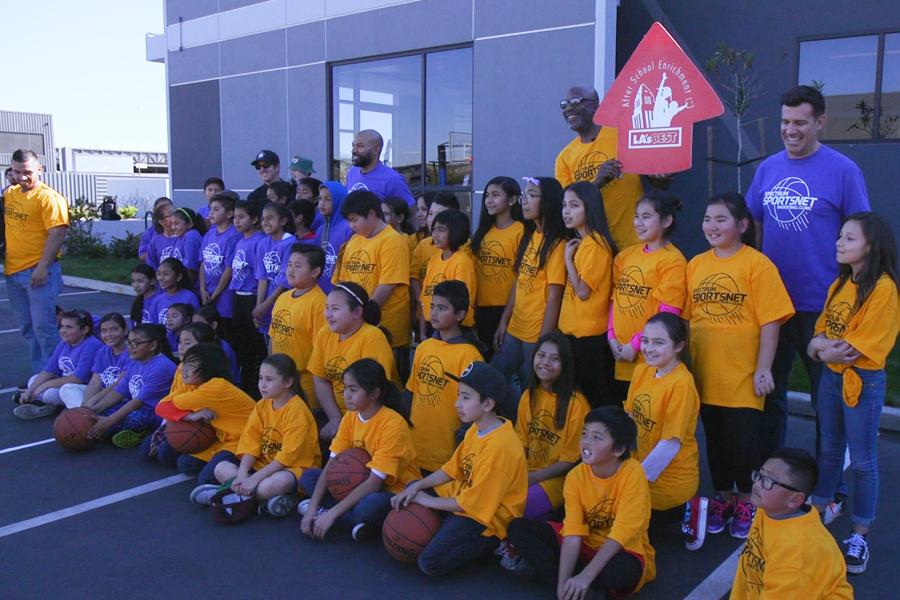 The kids on Team Purple and Team Yellow were visibly excited to soak up the experience.
Spectrum SportsNet has a history of engaging with the community, which is something the SportsNet analysts truly believe in.
"We understand that it's important for us to be involved with people who watch us, who subscribe to us. We want them to feel like they're part of the family," Worthy said. "That's why we have days like today, where we bring the community in to our parking lot, our studio, and let them see where we live."
Be sure to watch the video about the Spectrum SportsNet clinic above.