Press ReleaseJune 26, 2018
L.A.'s Finest Starring Gabrielle Union and Jessica Alba to Premier Exclusively on Spectrum
Share Article:
This marks Charter Communications' first major series order for Spectrum Original Content
13-episode order, L.A.'s Finest will premier in 2019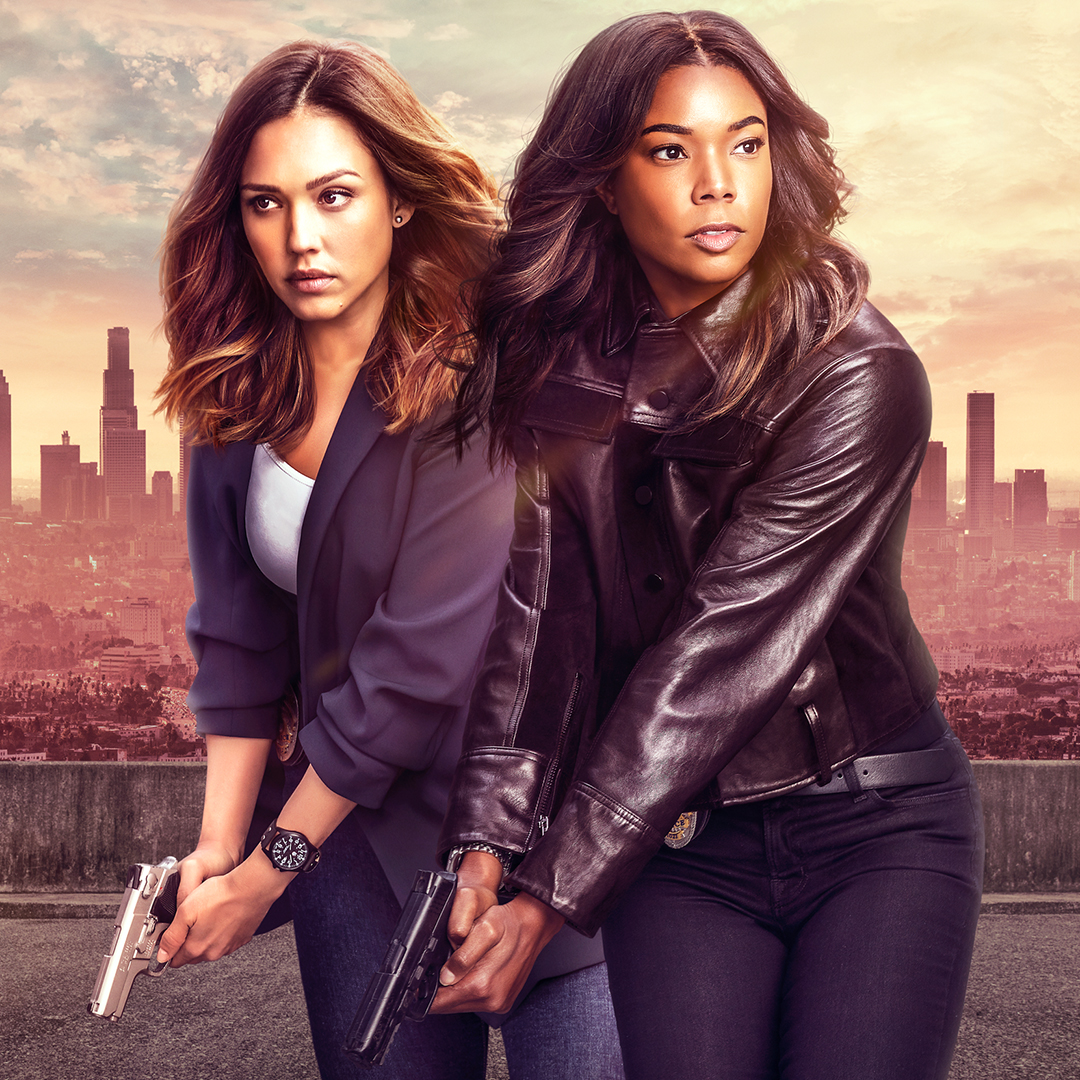 Los Angeles, CA – Charter Communications, Inc. (NASDAQ:CHTR) announced today that it has picked up L.A.'s Finest, the one-hour, female-driven, action-packed drama series starring and executive produced by Gabrielle Union and Jessica Alba. From Executive Producer Jerry Bruckheimer, the Sony Pictures Television series is executive produced and written by Brandon Margolis and Brandon Sonnier and will be joined by veteran producer and writer Pam Veasey as executive producer and co-showrunner. The series is based upon the character Syd Burnett, originally created for Bad Boys II by Marianne and Cormac Wibberley and Ron Shelton.
The series follows Syd Burnett (Gabrielle Union), last seen in Miami taking down a drug cartel, who has left her complicated past behind to become an LAPD detective. Paired with a new partner, Nancy McKenna (Jessica Alba), a working mom with an equally complex past, Syd is pushed to examine whether her unapologetic lifestyle might be masking a greater personal secret. These two women don't agree on much, but they find common ground when it comes to taking on the most dangerous criminals in Los Angeles in this character-driven drama.
"Charter has a strong passion for the project and we could not be more excited. Immediately we knew this innovative new platform was absolutely the right home for L.A.'s Finest," said Jeff Frost, President of Sony Pictures Television.
"Charter is excited to partner with top producers Sony, Bruckheimer and the rest of the incredible team behind and in front of the camera on our first Spectrum Original Content endeavor," said Katherine Pope, Senior Vice President, Head of Original Content, Charter Communications. "Our content partnerships offer us a great opportunity to provide Spectrum customers with the dynamic, authentic and unique programming that drives value for their Spectrum subscription."
Charter announced last year that it would undertake partnerships to co-finance and develop high-quality original series that would be viewed first by Spectrum customers before being available on other platforms as well. Katherine Pope was brought on board to spearhead these initiatives and secure these rights on a cost-effective basis, with the ultimate goal of further differentiating Charter's market-leading video products in ways that create value and drive subscribership. Charter already produces award-winning programming via its regional sports networks and its exclusive Spectrum News services.
L.A.'s Finest is produced by Jerry Bruckheimer Television, and 2.0 Entertainment in association with Sony Pictures Television. Gabrielle Union and Jessica Alba executive produce alongside Brandon Margolis (The Blacklist), Brandon Sonnier (The Blacklist), Pam Veasey (CSI:NY), Doug Belgrad (Peter Rabbit), Jerry Bruckheimer (Bad Boys), Jonathan Littman (CSI Franchise), KristieAnne Reed (Lucifer), Jeff Gaspin (To Tell the Truth) and Jeff Morrone (Atomic Blonde). Anton Cropper directed the pilot and is executive producer.
Additional cast include: Ernie Hudson as Joseph Burnett, Zack Gilford and Duane Martin as Ben Walker and Ben Baines, and Ryan McPartlin as Patrick McKenna.
About Charter
Charter Communications, Inc. (NASDAQ:CHTR) is a leading broadband communications company and the second largest cable operator in the United States. Charter provides a full range of advanced residential broadband services, including Spectrum TV® programming, Spectrum Internet®, and Spectrum Voice®. Under the Spectrum Business® brand, Charter provides scalable, and cost-effective broadband communications solutions to small and medium-sized business organizations, including Internet access, business telephone, and TV services. Through the Spectrum Enterprise brand, Charter is a national provider of scalable, fiber-based technology solutions serving many of America's largest businesses and communications service providers. Charter's advertising sales and production services are sold under the Spectrum Reach® brand. Charter's news and sports networks are operated under the Spectrum Networks brand. More information about Charter can be found at the Corporate Newsroom.
About Sony Pictures Television
Sony Pictures Television (SPT) is one of the television industry's leading content providers, producing and distributing programming worldwide in every genre and for every platform. In addition to managing one of the industry's largest libraries of award-winning feature films, television shows and formats, SPT is home to a thriving global production business operating 21 wholly-owned or joint venture production companies in 12 countries around the world. Sony Pictures Television is a Sony Pictures Entertainment Company.
Press Contacts
Sony Pictures Television
Jennifer Solari
phone: 310-244-6467
Charter Communications
Stacey Mitch
phone: 310-531-1570