SpectrumJune 21, 2017
Hawaii Launch Caps Nationwide Rollout of Spectrum TV, Internet and Voice
Share Article:
What do 50 million households from the Atlantic to the Pacific and the Gulf of Mexico have in common? All now have access to Spectrum – America's fastest-growing TV, Internet and Voice provider.
Last week, Charter completed the nationwide rollout of Spectrum in the legacy Charter, Time Warner Cable and Bright House Networks areas by making Spectrum available to new and current customers in Hawaii.
It's a major milestone for Charter's more than 91,000 employees, who have worked tirelessly to create a brand-new cable company geared towards high-value products - including the fastest starting internet speeds, and superior customer service.
There's a New Cable Company in Town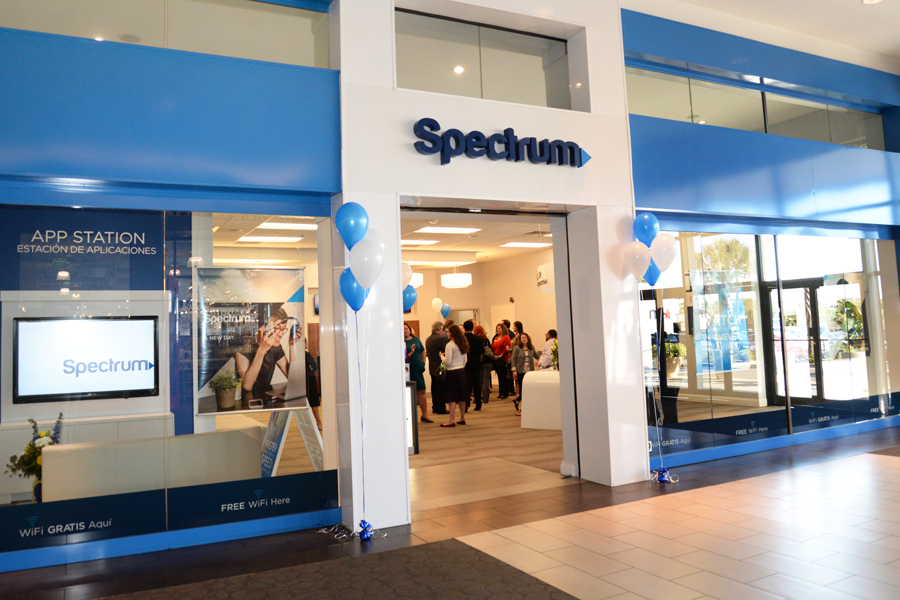 Customers visiting our stores, like this one in Florida, are now greeted with the distinctive Spectrum brand logo.
For consumers, it's an even bigger win.
"At Spectrum our goal is to provide customer-friendly products at competitive prices over our state-of-the-art network and backed by great service," said Jonathan Hargis, Executive Vice President and Charter's Chief Marketing Officer. "By completing the rollout of Spectrum in all the markets we serve, including last week's launch in Hawaii, Charter has reinvented the cable industry and set the stage for an exciting future for consumers, our employees and the communities we serve."
Spectrum By-the-Numbers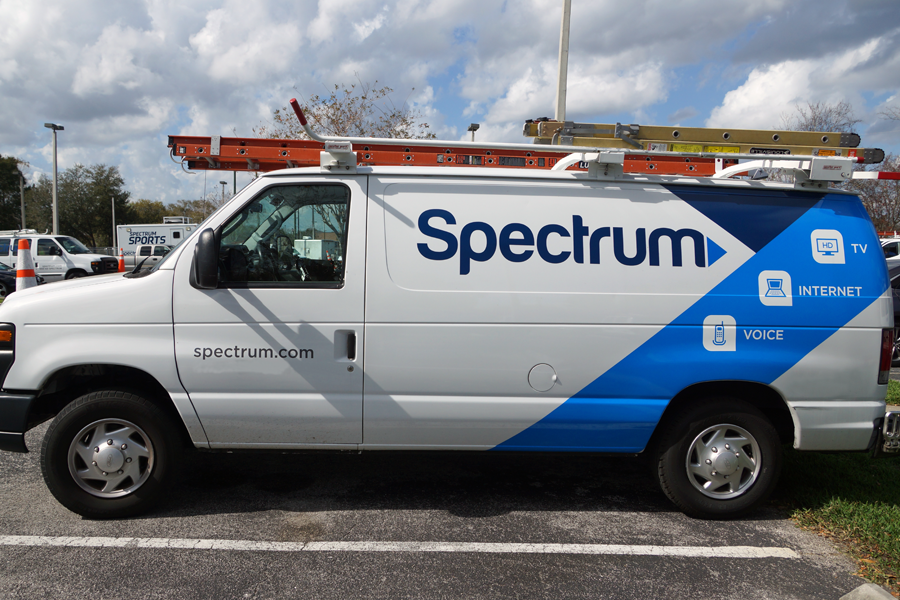 Thousands of vehicles – from Maine to Missouri to Hawaii – now feature Spectrum's forward symbol.
41: States where Spectrum services are now available. In addition to Hawaii, Spectrum's network passes 50 million households in major metro areas like New York City, Tampa, Orlando, Dallas-Ft. Worth, Southern California, New England, upstate New York, the Carolinas, Kentucky, the Midwest and the Northwest.
60: Megabits per second, Spectrum's beginning internet speed. Spectrum features the fastest starting internet speed, with no data caps or modem fees. That's more than enough speed to simultaneously stream HD videos, download music and more across multiple devices in the home.
17,000+: Trucks, vans and cars, from Maine to Hawaii rebranded with Spectrum logos.
Marking a Historic Moment

Customers visiting one of our sleek new Spectrum stores can learn more about Spectrum's high-value products and services.
20,000: New employees Spectrum plans to hire. By bringing back jobs from overseas call centers, insourcing its workforce and adding more positions, Spectrum is adding more people to serve customers better and redefine what a cable company can be.
900+: Cable stores and buildings rebranded with Spectrum's distinctive logo and forward symbol – representing Charter's forward-thinking company philosophy.
$0: No additional charges for Spectrum TV HD programming, Spectrum Internet modem and Spectrum Voice taxes and fees. Learn more about Spectrum products and packages at www.Spectrum.com.