Press ReleaseMay 5, 2021
Charter Expands Distribution of The Africa Channel to Video Subscribers Across All Markets
Expansion Furthers Charter's Commitment to Diversify Black and Multicultural Programming
Share Article: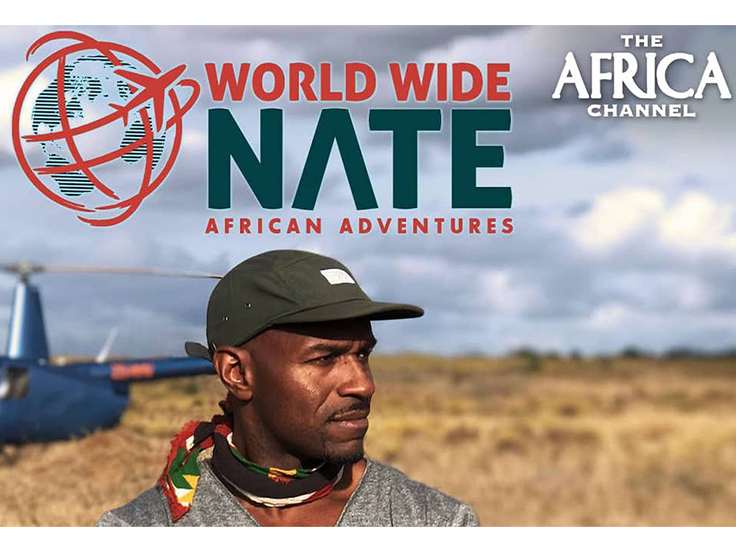 STAMFORD, Conn. – Charter Communications, Inc. today announced that it has significantly expanded the distribution of the The Africa Channel (TAC), the longest running independent, minority-owned media company focused on presenting pan-African content to global audiences, by making the channel available to Spectrum TV subscribers throughout the company's 41-state footprint. TAC has been available in several of Charter's biggest markets including New York and Los Angeles. Today's announcement expands that access to Spectrum TV customers located in all Charter markets, including Birmingham, AL, Charlotte, NC, Columbus, OH, St. Louis, MO, and Tampa FL, providing The Africa Channel even broader reach for its programming.
Launched in 2005, The Africa Channel is a showcase for outstanding English language television series, feature films, documentaries, and news about Africa and its influence on the world. Its mission is to build bridges between cultures while reinforcing positive narratives of Africa through diverse content and programming. The channel expands the scope of general Black entertainment while specifically serving Black immigrant families, who represent over 20 percent of the Black population in the U.S., with culturally relevant programming.
"We have a long-standing relationship with Charter, and we are excited to expand this relationship - enabling us to reach even more key markets and viewers across the U.S.," said Narendra Reddy, Executive Vice President and General Manager of The Africa Channel. "In our quest to connect Black Americans with their heritage, while amplifying diverse Black voices from across Africa and the Diaspora, we are honored to have in Charter a dedicated distributor who believes in and supports our mission, and we could not be prouder to continue working with them."
"We are excited to be able to bring more Spectrum customers the diverse range of programming presented by The Africa Channel," said Tom Montemagno, Executive Vice President, Programming Acquisition at Charter Communications. "We believe that this content entertains, informs and creates understanding among audiences, and we are committed to supporting The Africa Channel in this mission."
Viewers will be able to catch TAC's new and popular programming including:
World Wide Nate – This Telly Award-winning destination adventure series follows larger-than-life Chicago native Nate Fluellen, who fears nothing as he explores Africa's abundance of death-defying thrills. Nate proves to be an excellent example for other intrepid African Americans seeking adventure and a connection to the continent that created today's African American population's robust descendants. Airs weeknights at 9:00pm Eastern.
Amah Knows Best – This show is driven by platinum-selling South African rapper, iFani, who travels to China to learn how to cook from Chinese grandmothers. The adventure is also a cultural learning experience, not just for iFani but also for the Chinese people who unquestioningly embrace their unique visitor. Airs weeknights at 9:30pm Eastern.
Lockdown – Viewers experience a different kind of "lockdown" in this new prison drama. Set in a fictional high security female prison, the stories of these inmates reveal the paths which landed them behind bars. The gritty prison drama features an all-female cast with African American actress Tichina Arnold (Everybody Hates Chris) joining the line-up in Season 3. Airs Wednesdays at 10:00pm Eastern.
The Wild – The Wild revolves around three families; two with ties to indigenous Africa and one whose connection dates back several generations. These families struggle to negotiate a cohesive future, but are bound together because of their relationship to a special piece of land important to the local culture. The series showcases the contemporary lives of its characters and was shot on location against the breathtaking beauty of the African wild. Airs Mon-Sun at 12pm & 5pm Eastern.
The Africa Channel is now available at no additional charge to Spectrum TV customers who have Spectrum TV Gold or Spectrum Lifestyle TV. More information about how to subscribe and local channel locations are available at www.spectrum.com
Please visit www.theafricachannel.com for more information and follow TAC on YouTube, Facebook, Twitter, and Instagram.
About The Africa Channel
The Africa Channel and its production arm, TAC Studios, is a showcase for the African continent's most outstanding English-language television series, specials, documentaries, feature films, music, biographies and cultural and historical content. The channel's mission is to open a daily window into modern African life, and in the process, help demystify Africa for viewers globally. The Africa Channel with offices in Los Angeles and Johannesburg, South Africa is available in North America and the Caribbean on cable systems such as Comcast, Charter's Spectrum brand, Rogers Ignite and Bell Fibe (Canada), and the Caribbean Cable Cooperative.
About Charter
Charter Communications, Inc. (NASDAQ:CHTR) is a leading broadband connectivity company and cable operator serving more than 31 million customers in 41 states through its Spectrum brand. Over an advanced communications network, the company offers a full range of state-of-the-art residential and business services including Spectrum Internet®, TV, Mobile and Voice.
For small and medium-sized companies, Spectrum Business® delivers the same suite of broadband products and services coupled with special features and applications to enhance productivity, while for larger businesses and government entities, Spectrum Enterprise provides highly customized, fiber-based solutions. Spectrum Reach® delivers tailored advertising and production for the modern media landscape. The company also distributes award-winning news coverage, sports and high-quality original programming to its customers through Spectrum Networks and Spectrum Originals. More information about Charter can be found at corporate.charter.com.
Media Contacts
The Africa Channel
Claudine Moore
Charter Communications
Maureen Huff