Press ReleaseFebruary 8, 2017
Adding Jobs in Wisconsin and Around the Country
Share Article:
This week we announced Charter Communications intends to add 200 new customer service jobs in Wisconsin during the first quarter of 2017. The roles will be added across our three call centers in Appleton, Fond du Lac and Milwaukee.
Charter is currently 91,000 employees strong and we're looking to add 20,000 new jobs in the United States over the next four years. The majority of these new positions will serve customers directly, as part of our strategy to close all former Time Warner Cable call centers, and bring jobs back to the U.S.
Wisconsin State Official Commends Charter for Jobs Announcement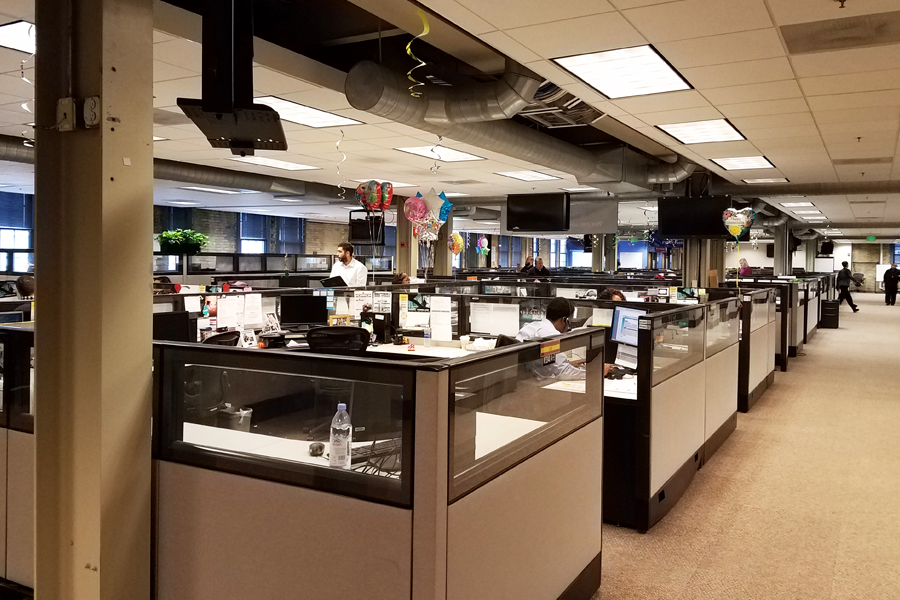 Here's a look inside our call center in Milwaukee. By the end of this year, thousands of new jobs will be filled across the country.
Wisconsin State Representative Ron Tusler commended Charter for its efforts to expand local call center operations.
"Charter's commitment to creating jobs in the Fox Valley is a testament not only to the quality of our workforce, but to Charter's continued investment in the growth of Wisconsin's economy," said Tusler.
Here's a roundup of some of the local coverage of our jobs announcement:
"In Appleton, the company says walk-in interviews are being held on Tuesdays from 8 AM to 5 PM at its office located at 3520 East Destination Drive. Applications can also be submitted online."
Source: Charter Communications adding jobs in Appleton, Fond du Lac | WLUK
"All positions offer competitive pay, paid training and an extensive benefits package."
Source: CBS 58 - Charter Communications Hiring 50 People for Call Center
Be Part of a Fun, Supportive Environment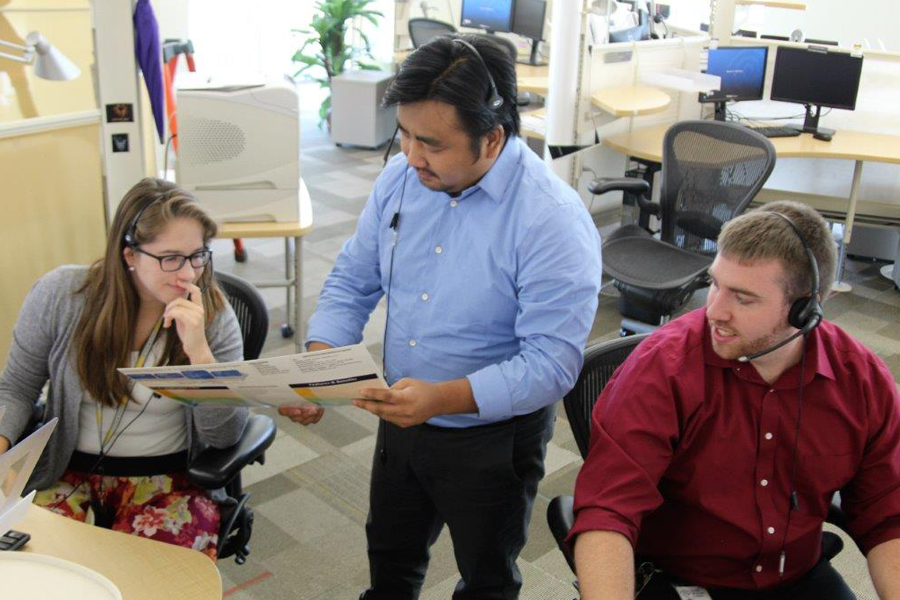 From left to right, Meg Tomasik, James Yang and Greg Ross discuss a project at our Appleton Call Center.
"We're looking for candidates with a passion for service and an interest in technology," said Lori Alt, Human Resources Director at the Appleton Call Center. "We're proud to be part of a growing company and our employees enjoy a fun, supportive environment that values and rewards performance."
Candidates may also apply online via the Spectrum Careers Site. All positions offer competitive pay, paid training and an extensive benefits package.
Charter serves more than 775 Wisconsin communities with Spectrum TV™, Internet and Voice services. The company has offices in 64 cities and employs more than 4,000 local residents.