Company
About Charter
Charter Communications, Inc. (NASDAQ:CHTR) is a leading broadband connectivity company and cable operator serving more than 32 million customers in 41 states through its Spectrum brand. Over an advanced communications network, the company offers a full range of state-of-the-art residential and business services including Spectrum Internet®, TV, Mobile and Voice.
For small and medium-sized companies, Spectrum Business® delivers the same suite of broadband products and services coupled with special features and applications to enhance productivity, while for larger businesses and government entities, Spectrum Enterprise provides highly customized, fiber-based solutions. Spectrum Reach® delivers tailored advertising and production for the modern media landscape. The company also distributes award-winning news coverage, sports and high-quality original programming to its customers through Spectrum Networks and Spectrum Originals.
Charter Facts: By the Numbers

$51.7 Billion in Annual Revenue (2021)

Nearly 500 Million
IP Devices Connected to Our Network

55 Million
Homes Passed in 41 States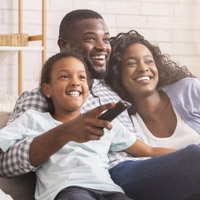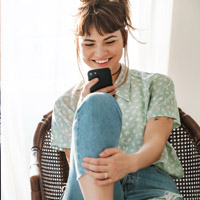 32 Million
Customer Relationships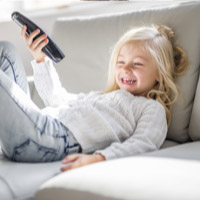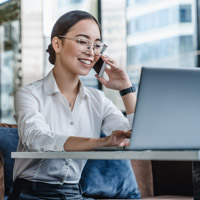 30.3 Million
Broadband Internet Customers

15 Million
Video Subscribers
9.2 Million
Voice Subscribers
Nearly 

800,000

Miles of Network Infrastructure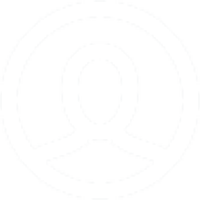 93,700
Employees
(as of 12/31/2021)
30+
Spectrum Networks Delivering
Local News and Sports
*Above data sourced from Q3 2022 unless noted
Spectrum Residential
Spectrum is a suite of advanced broadband services offered by Charter Communications, Inc. Spectrum provides a full range of services, including Spectrum TV®, Spectrum Internet®, Spectrum Voice® and Spectrum Mobile®.
Spectrum Business
Spectrum Business® provides small and medium-sized business organizations with scalable, and cost-effective broadband communications solutions, including Internet access, business telephone, and TV services. Catering to the unique broadband needs of business customers, Spectrum Business® offers competitively priced bundled products over its state-of-the-art, fiber-based network, helping businesses across a variety of industries maximize productivity while continuing to grow.


Spectrum Enterprise
Spectrum Enterprise is a national provider of scalable, fiber technology solutions serving many of America's largest businesses and communications service providers. The broad Spectrum Enterprise portfolio includes networking and managed services solutions: Internet access, Ethernet access and networks, Voice and TV solutions, Managed Application, Cloud Infrastructure and Managed Hosting Services. Our industry-leading team of experts work closely with clients to achieve greater business success by providing solutions designed to meet their evolving needs.
Spectrum Reach
Spectrum Reach®, the advertising sales and production services offered by Charter Communications, Inc., provides custom solutions for the modern media landscape. Operating in over 30 million households, nearly 100 DMAs, and 41 states, Spectrum Reach provides scalable advertising and marketing services utilizing national cable networks, internet advertising, and promotional events backed by marketing, research, and award-winning creative services. Driven by insightful research to understand consumer behavior, Spectrum Reach develops measurable, data-infused marketing solutions for businesses of all sizes.
Spectrum Networks
Spectrum Networks is a series of 24/7 news and sports networks owned and operated by Charter Communications, Inc. Spectrum Networks carry distinct, comprehensive, and exclusive local programming on more than 30 networks across 12 states.
Spectrum Originals
Charter launched Spectrum Originals in 2019, a premier destination for high-quality original series available exclusively to Spectrum TV subscribers on-demand and ad-free. This free service launched with the Sony and Bruckheimer-produced drama "L.A.'s Finest," starring Gabrielle Union and Jessica Alba.
COMPANY
Corporate Headquarters
Charter Communications Corporate Headquarters:
400 Washington Blvd.
Stamford, CT 06902

For additional information, please contact us