Press ReleaseApril 22, 2021
Spectrum Originals to Debut Golden Globe® and Emmy® Nominated Team Robert and Michelle King's Series 'THE BITE' on May 21
Share Article:
CHEW ON A SNEAK PEEK HERE
LOS ANGELES – From creators Robert and Michelle King (The Good Fight, The Good Wife, Evil) comes an unexpected and jaw-dropping six-episode series, THE BITE. The Spectrum and CBS Studios co-produced satirical drama will have viewers chomping for more when all episodes premiere exclusively to Spectrum video subscribers free On Demand (and without ads) on Friday, May 21, 2021.
THE BITE follows the lives of two neighbors Rachel (Audra McDonald, The Good Fight) and Lily (Taylor Schilling, Orange is the New Black) as they embark on unprecedented times when a deadly new strain of a virus arrives. Navigating the new normal in New York City, Rachel works from home juggling her many telemedicine clients and a shaky marriage to her husband Dr. Zach (Steven Pasquale, The Comey Rule) who has a prestigious job at the CDC miles away in Washington D.C. Meanwhile, Lily is upstairs trying to convince her Wall Street clientele that her very specific skillset is still just as valuable through a video screen as it was in person.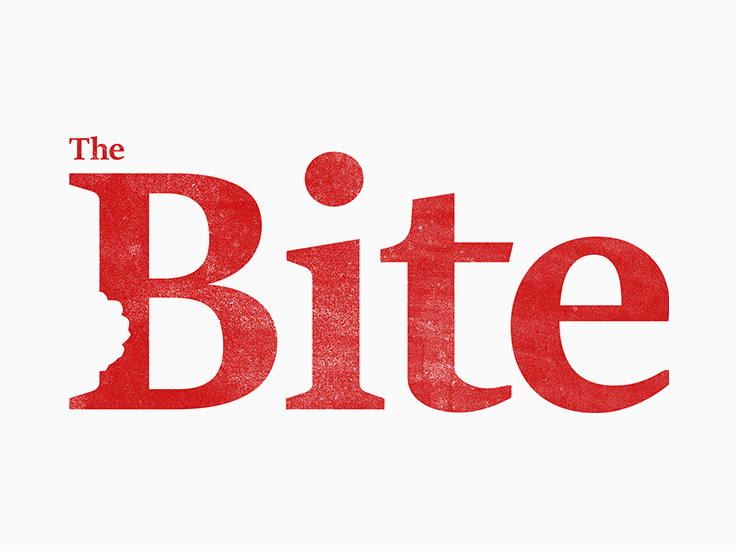 THE BITE is co-produced by Spectrum Originals and CBS Studios and the series is created and written by Robert & Michelle King. The show is also produced by their production company King Size Productions with Liz Glotzer and Brooke Kennedy also serving as executive producers.
Additional cast includes: Will Swenson as "Brian Ritter," Phillipa Soo as "Cyndi Estereo" and Leslie Uggams as "Dr. Hester Boutella."
The series is distributed internationally by ViacomCBS Global Distribution Group. For more information, artwork and episodes, please visit: https://spectrumoriginals.com/press/
About Spectrum Originals
Spectrum Originals is a premier destination for premium original series available exclusively to Spectrum video subscribers on-demand and ad-free. An initiative of Charter Communications, the service launched in 2019 with the Sony and Bruckheimer-produced drama "L.A.'s Finest," starring Gabrielle Union and Jessica Alba. Currently in production is Hitchcockian thriller, "Angela Black," created and produced by Emmy® and Golden Globe®-winning producers Harry and Jack Williams and starring Golden Globe Winner® Joanne Froggatt. Upcoming projects include a limited series co-production with Paramount Network, "George & Tammy," starring Oscar® nominee Jessica Chastain as country music legend Tammy Wynette, and "A Spy Among Friends," a period thriller created by Alexander Cary and produced in partnership with Sony and Britbox UK (the streaming service created by ITV). Currently airing on the platform are the Mark Strong-led thriller "Temple" along with popular limited series "Mad About You," "Manhunt: Deadly Games" and "Paradise Lost." More information on Spectrum Originals can be found at http://press.spectrumoriginals.com/
About Charter
Charter Communications, Inc. (NASDAQ:CHTR) is a leading broadband connectivity company and cable operator serving more than 31 million customers in 41 states through its Spectrum brand. Over an advanced communications network, the company offers a full range of state-of-the-art residential and business services including Spectrum Internet®, TV, Mobile and Voice.
For small and medium-sized companies, Spectrum Business® delivers the same suite of broadband products and services coupled with special features and applications to enhance productivity, while for larger businesses and government entities, Spectrum Enterprise provides highly customized, fiber-based solutions. Spectrum Reach® delivers tailored advertising and production for the modern media landscape. The company also distributes award-winning news coverage, sports and high-quality original programming to its customers through Spectrum Networks and Spectrum Originals. More information about Charter can be found at corporate.charter.com.
About CBS Studios
CBS Studios is one of the industry's leading suppliers of programming with more than 70 series currently in production across broadcast and cable networks, streaming services and other emerging platforms. The Studio's expansive portfolio spans a diverse slate of commercially successful and critically acclaimed scripted programming, genre-defining franchises including the ever-growing "Star Trek" universe, award-winning late night and daytime talk shows, and an extensive library of iconic intellectual property.
About King Sized Productions
King Size Productions was founded by award winning showrunners Robert and Michelle King to produce quality content for all platforms. The company started by producing The Kings' original shows including IN JUSTICE, THE GOOD WIFE, BRAINDEAD, THE GOOD FIGHT, and EVIL and has subsequently expanded to produce a diverse slate of shows from upcoming talent. Current shows include EVIL, returning for its sophomore season on the CBS Network, THE GOOD FIGHT, entering its fifth season on Paramount+, YOUR HONOR on SHOWTIME, and THE BITE, premiering on Spectrum Originals. King Size Productions is under an exclusive deal with CBS Studios.
Press Contacts
Scenario PR (on behalf of Spectrum Originals):
Jennifer Reed
Molly Kukla
CBS Studios
Elizabeth Rolnik
Charter Communications
Justin Venech