SpectrumDecember 21, 2018
Spectrum News 1 Launches in Ohio, Kentucky and Wisconsin
Share Article:
In just over a month's time, Spectrum Networks has launched three more 24/7 news networks in Kentucky, Ohio and Wisconsin. These new networks deliver an innovative approach to 24/7 statewide news and information for our viewers.
We also launched Spectrum News 1 in Southern California in November. Our approach in Kentucky, Ohio and Wisconsin is designed to tell statewide stories that unite viewers in each corner of these respective states, and to create content about issues that are prominent within their specific states and communities.
The network launches are part of a larger effort by Charter Communications to strengthen the individual communities we serve by recognizing that local journalism is vital.
Spectrum Networks has unique access to data and insights, more than 25 years of experience delivering local news, and technical infrastructure to help our journalists in these states gather engaging, important stories to curate and air 24-hours a day.
"Spectrum News 1 serves the greater needs of viewers in Kentucky, Ohio and Wisconsin through a statewide news format and the creation of original programming and content that is reliable, objective and relevant," said Alan Mason, Group Vice President-General Manager, Spectrum News South/Midwest.
With dedicated facilities and multimedia journalists (MMJs) across each state, viewers are getting dynamic and comprehensive statewide news, local weather, issues-based long-form programming, along with balanced political and public affairs programming. Additionally, our dedicated MMJs cover their respective state congressional delegation on Capitol Hill in Washington, D.C.
Spectrum News 1 Launches in Wisconsin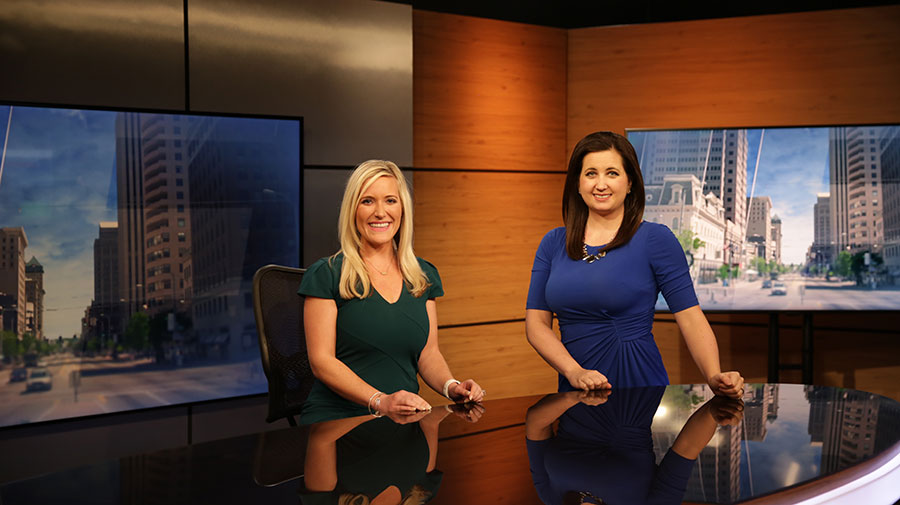 Spectrum News 1 Anchor Alyson Bruner and Meteorologist Kristin Ketchell are part of the new network that is delivering 24/7 news to viewers across Wisconsin.
Spectrum News 1 launched in Wisconsin on Nov. 28. Our news team is on the ground in Milwaukee, Madison and Green Bay - and additional reporters cover the rest of the state with In Focus profiles to ensure that the stories that matter most are delivered to Spectrum viewers. The network's sports programming features in-depth coverage of the Green Bay Packers, including live post-game highlights and analysis after each game.
Spectrum News 1 Delivers Statewide News in Ohio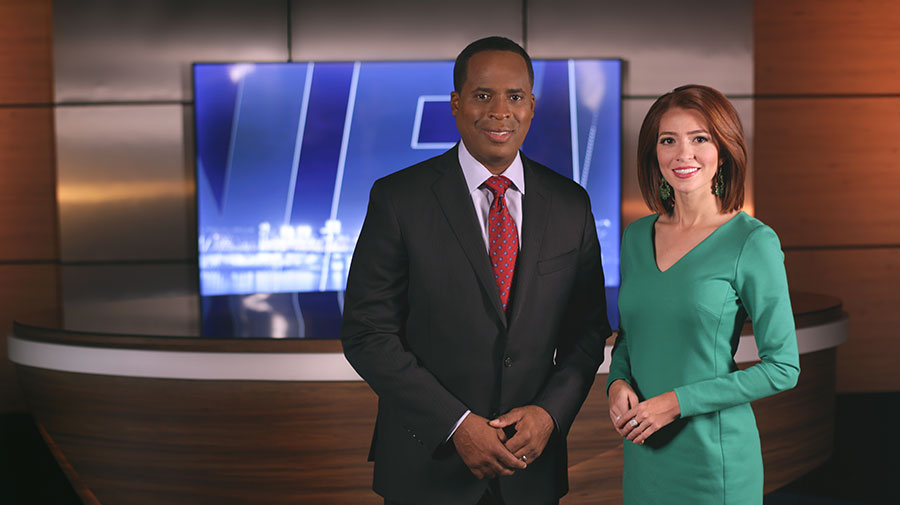 Spectrum News 1 Ohio Anchors Curtis Jackson and Sophia Constantine deliver statewide news that matters.
Spectrum News 1 launched to viewers in Ohio on Nov. 9. The network provides statewide news and information to viewers across the state and has crews in Columbus, Cleveland and Cincinnati, as well as reporters dedicated to canvasing the state to ensure that profiles and features of prominent figures and issues are delivered to Ohioans. Spectrum News 1 in Ohio also airs the 30-minute local public affairs show, "In Focus," and is the exclusive home of the Ohio High School Athletic Association (OHSAA) state football and basketball championships. Sports programming also features Ohio State football coverage.
Reaching Viewers Across Kentucky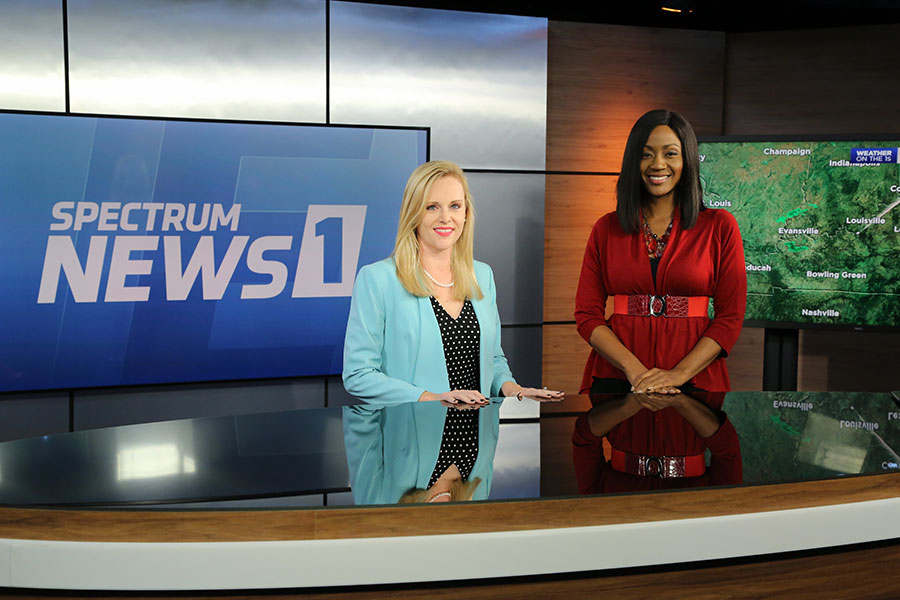 Spectrum News 1 Anchor Ashleigh Mills and Meteorologist Deitra Tate are part of our new network in Kentucky.
On Oct. 31, Spectrum introduced a new format for news in Kentucky with crews on the ground in Lexington, Louisville and Bowling Green to provide 24/7 statewide news and local information to viewers across the state. In addition to the networks' signature 24-hour updated news, Spectrum's high-quality programming also includes a nightly political program, "Pure Politics," dedicated to covering statewide political issues, and the local public affairs show, "In Focus Kentucky." For more information on Spectrum Networks, visit our website here.