SpectrumMay 22, 2018
Spectrum Networks Examines Opioid Addiction In America
Share Article:
America's opioid crisis is the subject of five powerful investigative specials by Spectrum Networks set to air this month. In gripping documentary style, these news originals walk viewers straight into the heart of addiction across our footprint – from New York to Texas, and North Carolina to Florida.
Through the use of raw character narrative, we meet the faces of the epidemic - heroin addicts, their anguished family members, dealers, counselors, clean-needle providers, and local and federal law enforcement officials. Together, they tell harrowing tales of addiction.
The story doesn't stop there. Each special will be followed by a live town hall in its respective community. The documentaries bring insight and context to issues that affect our communities, then our live forums help community leaders, political officials and citizens foster constructive solutions.
Four specials debut May 22: "The New York City Opioid Battle" on NY1; "The Cost of Heroin," on Spectrum News Capital Region, Spectrum News Buffalo, Spectrum News Rochester and Spectrum News Central NY; "Raising Heroin's Children" on Spectrum News Bay News 9 in Tampa and Spectrum News 13 in Orlando; and "Carolina In Crisis" on our North Carolina stations, Spectrum News Central NC, Spectrum News Charlotte, Spectrum News Coastal NC and Spectrum News Triad in Greensboro and Winston-Salem. "Lone Star Crisis" debuted to our Texas footprint on May 16 and was followed by a town hall.
"It's an important story. And because it's an epidemic, it was worthy of doing this, and to present the issue differently, by pairing it with a town hall," said Audrey Gruber, Spectrum News Vice President of Original Programming. "It's affecting the nation, whether you're in Ohio, Texas, North Carolina, Florida or New York City. This isn't somebody else's problem. It can start off with a back injury and a prescription."
Embedding Journalists To Find Compelling Stories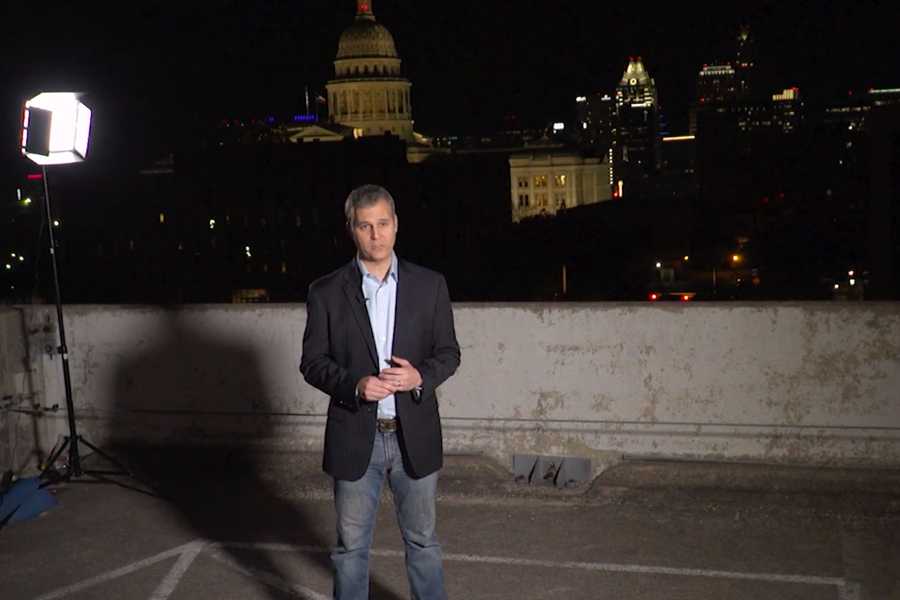 Anchor Ed Greenberger helped point the spotlight on the opioid epidemic in Texas in "Lone Star Crisis."
To tell these stories that matter, our reporters, producers and videographers embedded themselves in the communities they cover.
Through this intensive on-the-ground reporting, often missing from more nationally-focused newsrooms, we meet Noah, an addict in the Washington Heights neighborhood of New York City struggling to find a way to recover. In North Carolina, we meet Daniel, a recovering addict who says he needed six shots of the life-saving drug Naloxone to survive a near overdose. We also meet Whitney, who explains the disease has ruined her life, taking her home, cars, jobs and her self-respect. Then there's Matt and Caitlyn, two young addicts barely out of their teens, who live in a van in Austin, Texas with a pair of ferrets. They say they want to get clean.
"It's a real tribute to the reporters and producers who worked on these and the newsrooms that helped support them," said Gruber. "We work with our talented journalists in each local market to get the stories right and make them as relatable as possible to the local community. Because of the hyperlocal quality of our newsrooms, we're able to embed ourselves in the community in a different way and embed ourselves to bring these stories to light."
Moving the Conversation Forward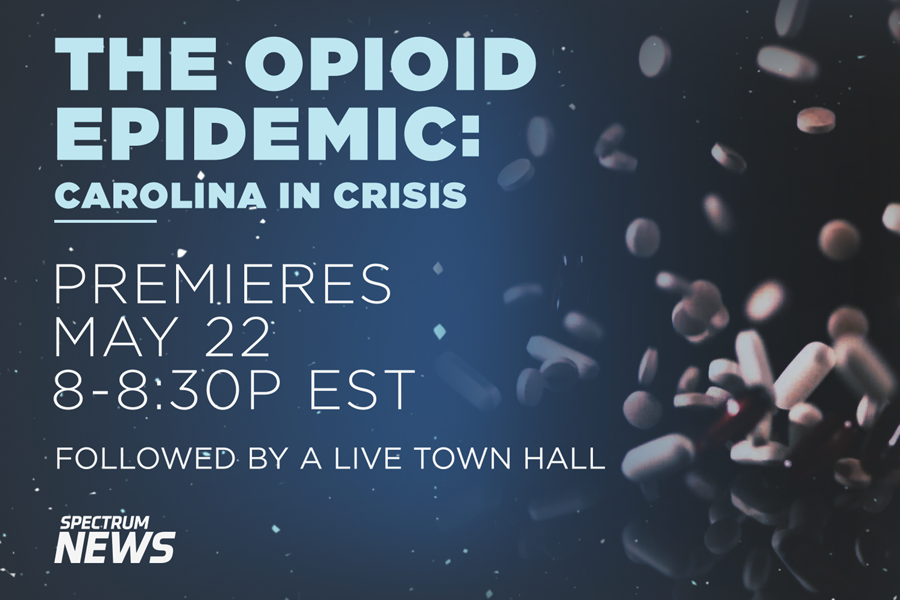 Our North Carolina viewers gain access to powerful hyperlocal reporting in "The Opioid Epidemic: Carolina in Crisis."
It was important to tell these stories, said Gruber, but to also further conversations in the communities we serve with live town halls.
"Lone Star Crisis" aired on Spectrum News Austin and Spectrum News San Antonio May 16. Anchor Meg Bonacorsi hosted the live one-hour town hall afterwards.
"One thing that falls true in all five of these, and in everything we do as we tell stories, is we have character development and take an in-depth look at everything," said Gruber. "We set up the problem, show you what's going on in your neighborhood and how it's affecting your neighbors. Then we put you in touch with people to talk about it as a community and hopefully help find solutions or move the conversation forward."
To learn more about these Spectrum Networks specials visit our website.