Press ReleaseFebruary 9, 2022
Spectrum Mobile™ to Offer New Samsung Galaxy S22, Galaxy S22+ and Galaxy S22 Ultra, With Preorders Starting February 9
Plans Offer Monthly Savings Up to 60%*, Unlimited Data Starting at $29.99/Month, 5G Access at No Extra Cost, and No Added Taxes, Fees or Contracts
Share Article:
Spectrum's Converged Connectivity Delivers Fastest Overall Speeds**, Superior Performance
STAMFORD, Conn. – Spectrum Mobile today announced it will offer Samsung's premium new Galaxy S22, Galaxy S22+ and Galaxy S22 Ultra smartphones, with preorders starting now and availability to purchase online and at Spectrum Mobile stores beginning February 24***. Featuring the most advanced cellular and WiFi technology, the new phones pair perfectly with Spectrum Mobile's converged WiFi, broadband network and 5G and 4G LTE to give customers better mobile performance and the fastest overall data speeds.
From now through February 24, Spectrum Mobile customers who preorder a new Galaxy S22 series device can get a free storage upgrade and can also take advantage of $100 trade-in on qualified devices. Starting February 24, customers who purchase a Galaxy S22, Galaxy S22+ or Galaxy S22 Ultra will get $200 off the regular retail price, plus the $100 trade-in credit for qualified devices. This is on top of Spectrum Mobile's simple data plans and pricing – including By the Gig for $14/Gig and Unlimited data starting at $29.99/month for customers with two or more lines (for a potential monthly savings of up to 60% off customers' existing mobile bills); access to nationwide 5G at no extra cost; unlimited talk and texting; and no added taxes, fees or contracts.
"With Samsung's newest smartphones customers can take full advantage of Spectrum Mobile's fastest overall speeds and seamless, secure and reliable Internet connectivity at home and on the go," said Danny Bowman, Chief Mobile Officer for Charter Communications, Inc. "By combining the superior performance of our converged mobile broadband network with simple data plans, the best devices, and high-value single and multiline pricing, Spectrum Mobile is revolutionizing the wireless experience while saving consumers hundreds or even thousands of dollars annually."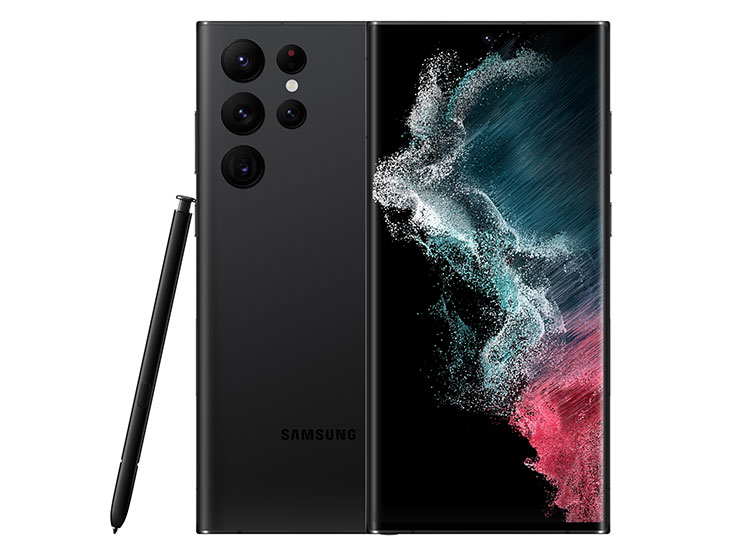 New Samsung Galaxy Phones Available with Spectrum Mobile
Galaxy S22 and S22+ are powered by Samsung's best mobile performance to date, with a first-ever 4nm processor on a Galaxy smartphone. The devices are designed to deliver next-level camera experiences, including Nightography features with a 23% larger Adaptive Pixel sensor¹ and enhanced AI technology. Both Galaxy S22 and S22+ are built with a powerful 50MP main camera, 10MP tele-lens and 12MP ultra-wide lens, with advanced VDIS technology to minimize vibrations. For streaming video and the best in gaming, both devices come equipped with a Dynamic AMOLED 2X adaptive 120Hz display that automatically adjusts to lighting and enhances color contrast.
Galaxy S22 and S22+ also are the first S series models made from Armor Aluminum, Samsung's strongest aluminum frame, for increased customer peace of mind. Each is secured by Samsung's Knox Vault security platform, which includes a secure processor and memory that isolates sensitive data like passwords, biometrics, or Blockchain keys from the phone's main operating system.
Galaxy S22 Ultra joins the new Galaxy S series of devices — Galaxy S22 and S22+ — offering every feature of those devices plus new added features for the best of the S and Note series. Galaxy S22 Ultra features a built in S-Pen with 70% lower latency² so users can write and draw more naturally. The device is equipped with advanced Nightography and video capabilities, battery life that lasts over a day, and is the most powerful Ultra device Samsung has ever created. Galaxy S22 Ultra also features WiFi 6E, enabling users to enjoy an even better gaming, streaming or working³ experience.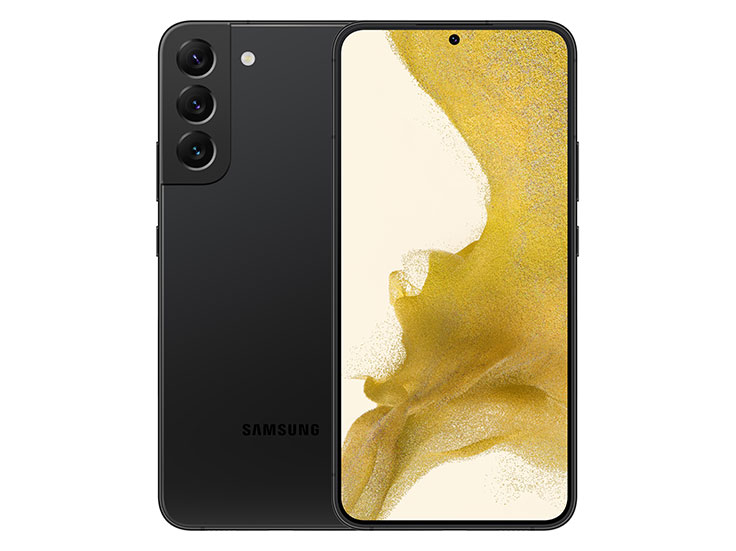 Spectrum Mobile Offers Superior Performance and Security
By bundling Spectrum Mobile with Spectrum Internet® and WiFi, customers experience even greater savings and data security while staying connected to the Internet with their devices inside and outside the home with the company's mobile broadband service. Spectrum Mobile has delivered faster overall data speeds than any other mobile provider in its footprint for 10 straight quarters, according to speed test results compiled by Global Wireless Solutions. That means customers can stream movies and shows and play video games with less buffering, download apps quicker and shop and search online, whether they are at home, on the go or at their favorite establishment.
In addition to nationwide 5G access, unlimited talk and texting and no contracts, Spectrum Mobile offers customers the flexibility to change rate plans as needed for no additional cost; interest-free monthly installment plans for the best devices in the industry, including phones, wearable watches and iPads; and a robust bring-your-own-device program. Spectrum Mobile also has an online calculator to make it easy for customers to estimate their monthly savings, and offers the best purchase experience in the nation as ranked by J.D. Power.
More information about Spectrum Mobile is available at www.SpectrumMobile.com or by calling 1-833-657-0388.
*Savings based on 2-line comparison of unlimited plans among major national carriers as of 09/2021; prepaid excluded; data usage limits vary by carrier. Spectrum Internet required. Services not available in all areas. Restrictions apply. ©2021 Charter Communications
**Fastest Overall Speeds claim based on Global Wireless Solutions' combined cellular and WiFi speed test results in Spectrum service area where WiFi is available. Cellular speeds vary by location.
***Spectrum Internet required. Auto-pay required. For Unlimited, speeds are reduced after 20 GB of usage per line. Restrictions apply. For details, refer to Spectrum.com/policies/mobile-terms.
[1]Estimated against the usage profile of an average/typical user. Independently assessed by Strategy Analytics between 2021.12.08–12.20 in USA and UK with pre-release versions of SM-S901, SM-S906, SM-S908 under default setting using 5G Sub6 networks (NOT tested under 5G mmWave network). Actual battery life varies by network environment, features and apps used, frequency of calls and messages, number of times charged, and many other factors.
[2]Compared with Galaxy S21 Ultra.
[3]Wi-Fi 6E network availability may vary by market, network provider and user environment. Requires optimal connection. Will require a Wi-Fi 6E router.
About Charter
Charter Communications, Inc. (NASDAQ:CHTR) is a leading broadband connectivity company and cable operator serving more than 32 million customers in 41 states through its Spectrum brand. Over an advanced communications network, the company offers a full range of state-of-the-art residential and business services including Spectrum Internet®, TV, Mobile and Voice.
For small and medium-sized companies, Spectrum Business® delivers the same suite of broadband products and services coupled with special features and applications to enhance productivity, while for larger businesses and government entities, Spectrum Enterprise provides highly customized, fiber-based solutions. Spectrum Reach® delivers tailored advertising and production for the modern media landscape. The company also distributes award-winning news coverage, sports and high-quality original programming to its customers through Spectrum Networks and Spectrum Originals. More information about Charter can be found at corporate.charter.com.
Media Contact
Andrew Russell
207-253-2203