SpectrumOctober 18, 2018
Reporter's Notebook: From Tip to Stakeout, to Groundbreaking News
Share Article:
On the afternoon of June 19, 2018, Spectrum News NY1 political reporter Josh Robin got a confidential tip that may have changed history.
In this latest installment of our Reporter's Notebook series, learn about the tip, the late-night stakeout, and an exclusive report by NY1 on immigrant children who were transferred from the Southwest U.S. to East Harlem this summer at the height of the family separation debate.
In less than 24 hours, a subject that had served as a distant political tale, became a very real, very local New York story.
"Our story lit the spark to what was a largely secret, combustible situation — the federal government was literally transporting small children, at least 1,900 miles away, in the middle of the night, after tearing them away from their parents," Josh said. "In nearly 20 years of reporting, no other story of mine had such an immediate, international effect. It happened in our city. But the world soon learned about it. And amid the outrage, the president backed down."
In the following weeks, Josh humanized the "zero tolerance" policy with a four-part series following a mother's search for her sons after her release from an Arizona detention facility to New York.
A Stakeout Pays Dividends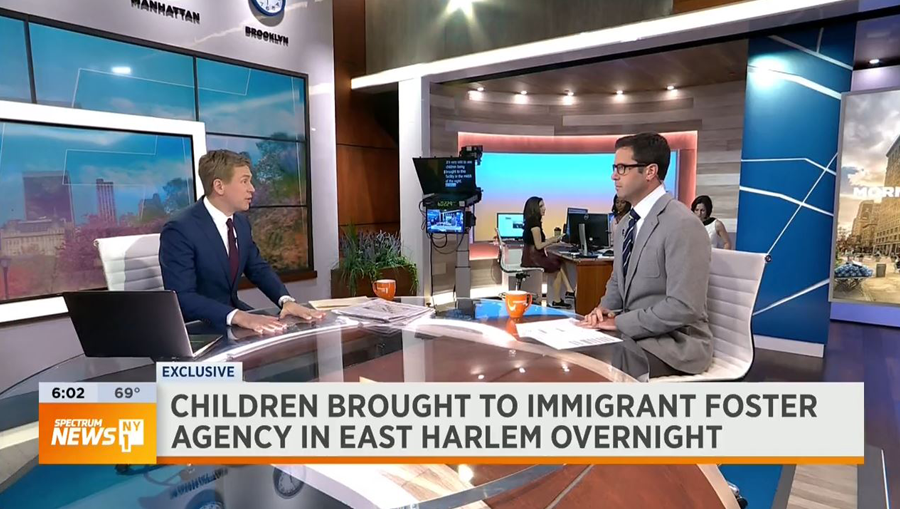 NY1 Political Reporter Josh Robin broke the story of the five immigrant children who were transported to East Harlem in the middle of the night on the Morning Show.
The tip was vague. It came in via email first, then phone. A group of immigrant children had been separated from their parents and were being transported to a children's center in New York. But where?
Josh and video journalist Zoe Slemmons set out to canvas multiple locations in upper Manhattan and the Bronx. Hours went by. They split up, but stayed in constant contact; each had a camera at the ready.
The clock struck midnight, then 12:15, 12:30. The pair honed in on the Cayuga Center in East Harlem, but wondered if they had been sent on a wild goose chase.
"Sure enough, around 12:45 or so, right when I thought it was going to be a bust, these young girls were led from the car to the center," said Josh. The footage does not show their faces.
After hours of working sources and double-checking facts, the report aired in the 6 AM hour on NY1. Footage of the five girls quickly spidered through social media where it was viewed more than a million times on Twitter alone. It also aired on numerous national television broadcasts, and amid protests and condemnation, was seen as a key part in a broader chain of events. By day's end, President Donald Trump signed an executive order to discontinue the practice of separating detained families at the border.
"The separation initiative was certainly controversial, but it was abstract outside of the Southwest border until these girls came to New York and were seen on camera," said Josh.
'A Mother's Journey' Series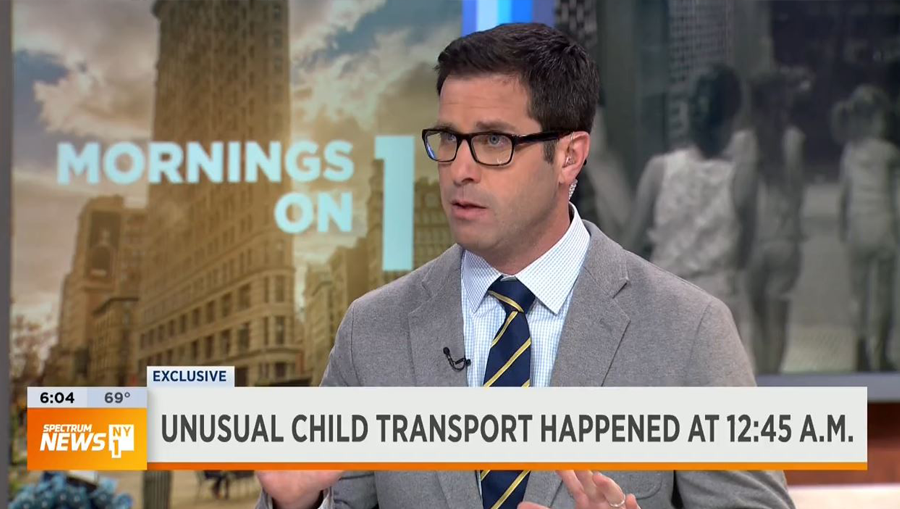 Josh Robin, video journalist Zoe Slemmons, and the NY1 news team worked through the night to break the important story.
Josh's work on the subject of immigration didn't stop there. In July, he launched the four-part series that followed a Guatemalan mother's journey from a detention center in Arizona back to New York to reunite with her two sons, 15 and just 5. The series took viewers on the emotional, harrowing journey along with the mother, Rosayra Pablo-Cruz.
They are together now, and hoping for the best.
"The story is not over. I got into reporting to uncover interesting things and, I think, as time goes on, to encourage people to have difficult conversations," said Josh. "Immigration is not an easy subject ... It's a constant conversation that this country has had. If I can forward - in any way - those conversations, sometimes contentious conversations, about issues that are important, then I've done my job."
Watch NY1's coverage of the subject of immigration here.