SpectrumJanuary 19, 2017
Reporter's Notebook: Covering a Presidential Inauguration
Share Article:
The pomp, pageantry, and pure news value of a Presidential Inauguration is a major event for Spectrum News NY1, which sent a team of journalists to Washington D.C. this week to cover the historic swearing-in of President-elect Donald Trump.
NY1's Grace Rauh, a seasoned political reporter, will cover the New York State Society Inaugural Gala at the Fairmont Hotel on Jan. 19 then pivot to report on the Women's March on Washington two days later. Two very different events. Two very different tones.
As part of our ongoing Reporter's Notebook series, Grace takes us behind-the-scenes of the assignment.
Preparing to Cover Vastly Different Historic Events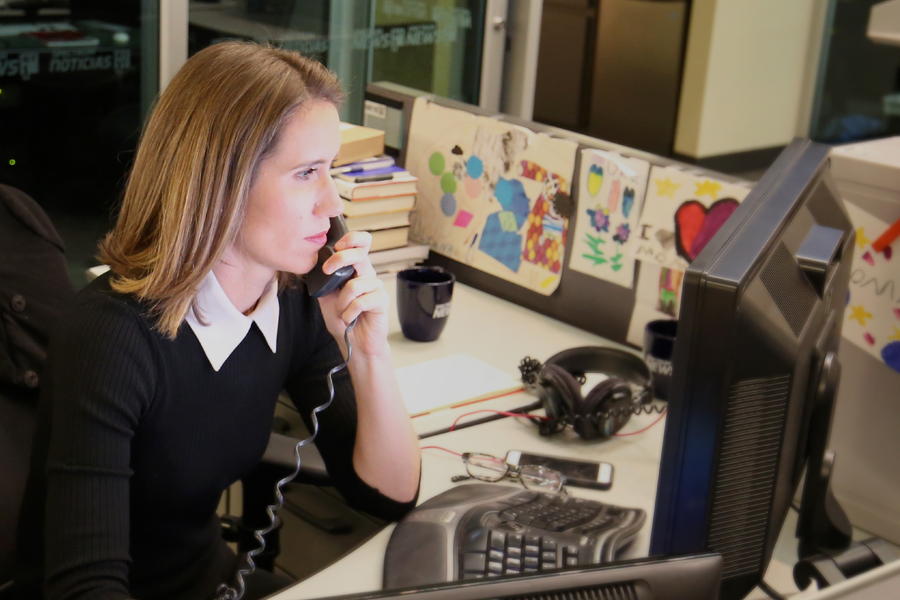 Grace Rauh joined NY1 as a politics reporter in 2008, after a career in print journalism.
Charter Newsroom: How do you prepare for two drastically different events like these?
Grace: I've been talking to people attending the women's march to get a sense of their goals and the energy around that event. I'm talking to people who are going to the inauguration as well. I'm trying to go into this inauguration weekend with a sense of what people on both sides of the Trump debate are thinking or feeling as they head into the inauguration.
That's also what's particularly interesting to me about this assignment. I get to cover people who are there to celebrate and also people who are in Washington to protest. We'll be able to cover the full story, not just one side of it, which I think is going to be great.
At the Ball: Working the Room for the Best Interviews
Charter Newsroom: Do you have particular topics to hit in your live stand-ups?
Grace: I often find at a party like that your best bet is to sort of work the room ... keep an eye on people who are there. I go over and tap somebody on the shoulder and say "I'm going to be live in 15 minutes, can you come over and talk to me?" Or if I have a producer, they can help me wrangle guests. That was definitely our approach at Trump's election night party in New York where we would spot people that we wanted to talk to, go over to them and say "Could you swing by our camera? Here's where it is, in about 10 minutes, and we'll do a live talk-back on the air."
The beauty of live television is ... that there's a lot of room for spontaneity and flexibility.
Wardrobe Decisions Are Not Made Lightly
Charter Newsroom: We have a lot of respect for the work you do, but have to ask what you will wear to the ball?
Grace: I'll probably be in traditional reporting attire. I don't actually own a gown. And I also think that at an event like that as a political reporter it doesn't seem appropriate to me to dress the way a guest would dress. Because I'm not a guest at the party, I'm there to do a job and report on what's happening.
When Security Becomes Part of the Story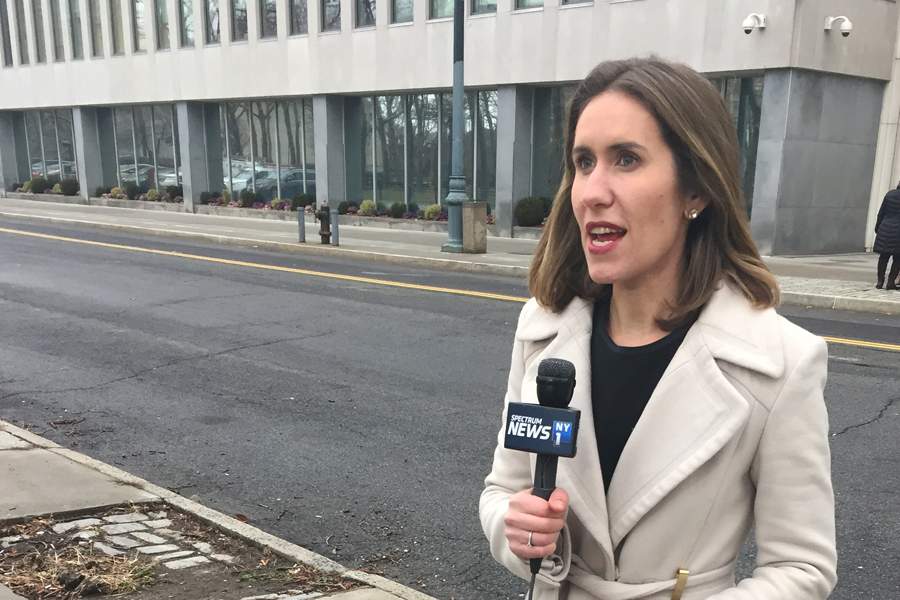 This will be the first time Grace Rauh has been assigned to a Presidential Inauguration. "It's definitely one of the most exciting (assignments) of my career," Grace said.
Charter Newsroom: Have you been prepped on what the security is going to be like?
Grace: I think there will be a lot of security throughout Washington D.C., which also may become part of the story that we're telling ... As you know there are all these people coming to celebrate Trump's win, to attend the actual inauguration itself, people who are Trump supporters. And then there are thousands of people who are coming to protest, participate in the women's march.
I've been reading that hotels in Washington D.C. have actually gone out and hired private security because they're concerned that there may be friction between Trump supporters and Trump opponents that are staying in the same hotel. Everyone is going to be on top of each other in the city, over the course of a couple of days.
The Perks of Covering a New York President
We're in! Watch @NY1 all night for more from Trump's party. #nyvotes pic.twitter.com/gjt2wMh6Lw

— Grace Rauh (@gracerauh) November 8, 2016
Grace: As reporters, we all work hard to secure interviews and for us at NY1 one of the great things about covering Trump's campaign, and now soon to be pivoting into covering the Trump White House - he's from New York. He has a lot of New Yorkers who are surrounding him, who are top advisers ... Should the next president of the United States be from California or Texas we wouldn't have those same types of relationships.
His campaign manager Kellyanne Conway, going into the White House as a senior adviser, was a regular on NY1 as a consultant, appearing on "Inside City Hall" many Monday nights to give her take on the political news.
Boris Epshteyn, who was in charge of the inauguration for the Trump transition is another Republican consultant based in New York who is a regular on our show.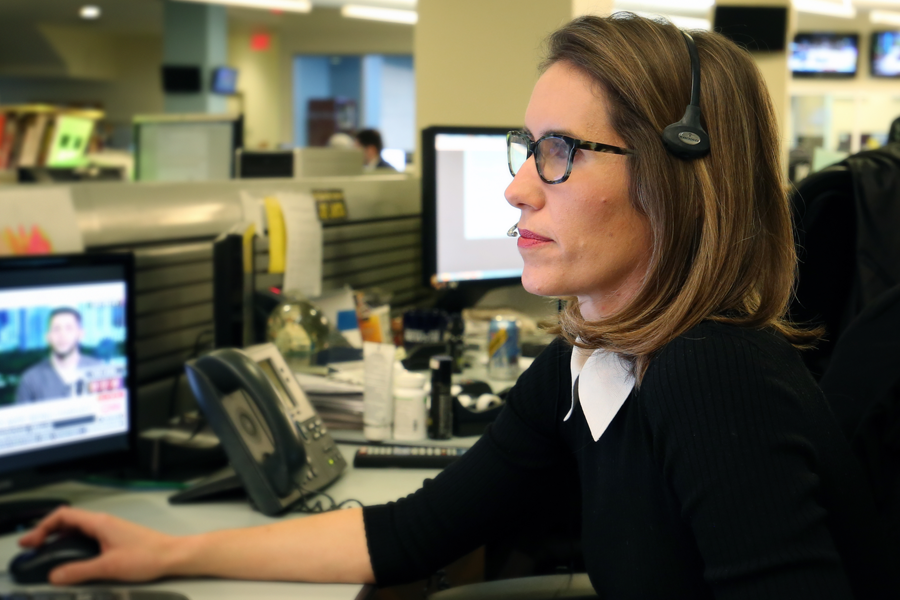 " ... This past year, 2016, covering Trump has been incredible. I'd never covered a presidential campaign in terms of going on the road with a candidate," Grace said.
For full coverage of the Presidential Inauguration, tune into NY1 all day this Friday Jan. 20 or click here.