SpectrumJuly 21, 2016
Reporter's Notebook: Behind the Scenes at the RNC
Share Article:
Tonight marks the last evening of the 2016 Republican National Convention (RNC) in Cleveland, Ohio. TWC News will have full coverage of the Republican presidential nominee, Donald Trump's, convention speech. Errol Louis, our Political Anchor and Host of NY1's Inside City Hall, is on the ground at the RNC. In this first installment of our special Reporter's Notebook series, Errol offers his behind the scenes look at the convention.
Security
This is the sixth national convention that I've covered as a journalist (all of them were after 9/11). There is far more security at this one than even the 2004 RNC in New York City, the site of the attack.
One of the most effective tactics being used by law enforcement is having officers patrol in long unbroken lines, which give the impression that a mini-army is on hand.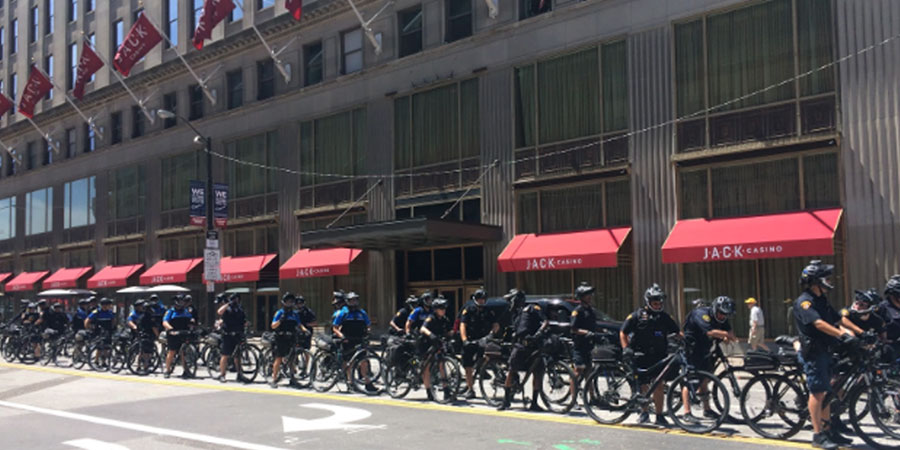 This shot of Cleveland police officers on bicycles is at Public Square, one of the main areas designated for protesters to gather.
To get anywhere near the Quicken Loans Arena requires credentials that get switched on every one of the four days of the convention. You can't enter the perimeter without that day's pass, and I was stopped inside the arena when I tried to walk around without the pass on display.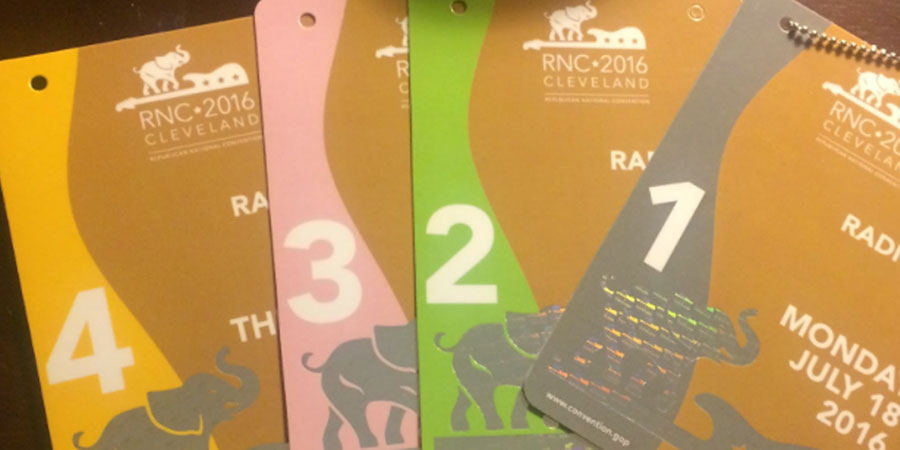 These are the 2016 RNC credentials.
Long Days and Nights
A typical day of convention coverage includes morning events and updates throughout the afternoon, before the speeches and votes begin in the later afternoon-early evening.
At 7 pm, I co-anchor our convention coverage and then listen to speeches, until another live hour of our coverage at 10 pm and a statewide wrap-up of the day's events at 11:15 pm.
So it's back-to-back 12-hour days, which can be exhausting.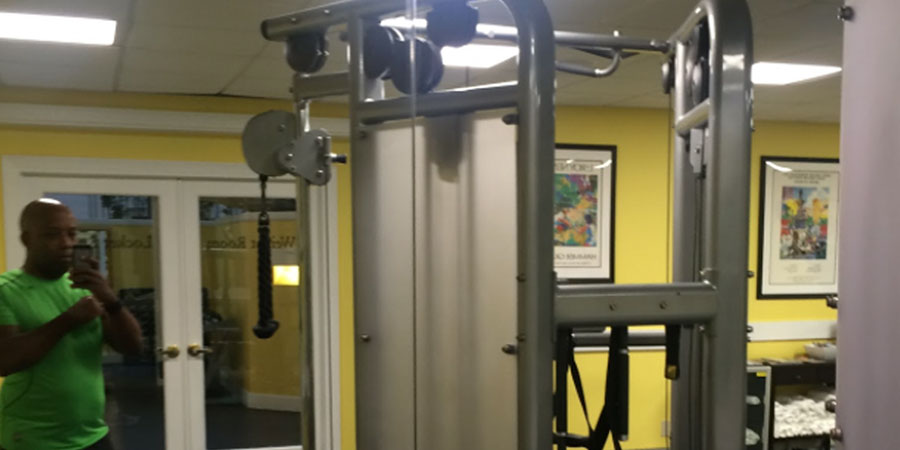 One important way to stay healthy is to carve out time for a workout in the hotel gym.
The Local Angle
As a NY station, we're especially interested in getting the local angle on this national convention. The former Speaker of the City Council, Christine Quinn, is on hand as part of the Democratic Party's effort to answer/fact check things the Republicans say. So we took the opportunity to interview her.
For more on NY1's full coverage of the RNC, click here. You can also check out the Time Warner Cable News page and find the network's political coverage on the TWC News app. Beginning Monday, TWC News will have full coverage of the Democratic National Convention (DNC), and next week we will bring you Errol's Reporter's Notebook from the DNC.