Press ReleaseNovember 11, 2016
Homeless Veteran Finds Hope At Charter
Share Article:
Charter is proud of its military veterans. On this Veterans Day, and every day, we celebrate the contributions these employees make to our country and company. In fact, military veterans make up more than 12 percent of Charter's workforce.
Following his service in the U.S. Navy, veteran Ivory Alexander spent nearly 10 years living on the streets. According to the Department of Housing and Urban Development, Alexander was one of an estimated 40,000 U.S. military veterans who are homeless.
Finding Hope and a Home at Charter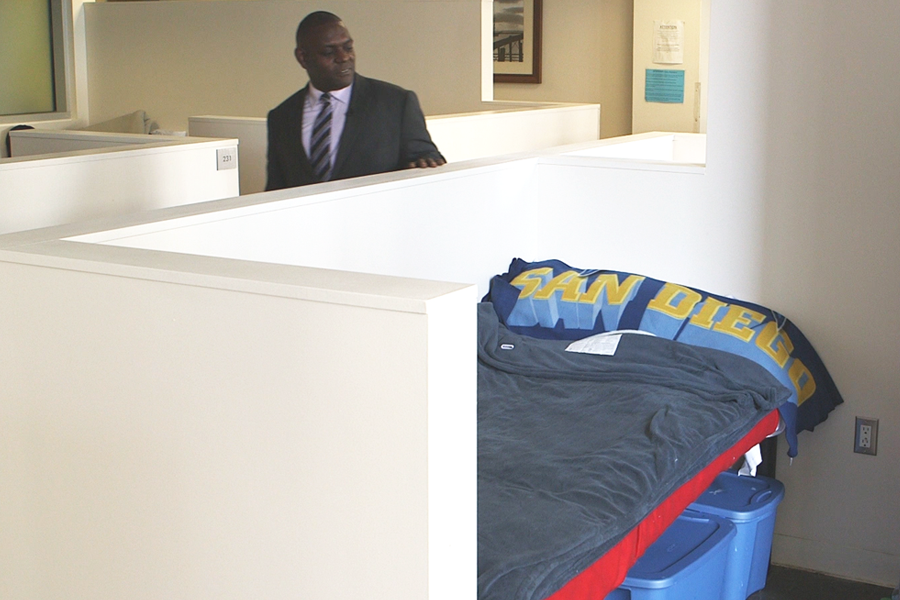 U.S. Navy Veteran Ivory Alexander visits his former bed in the PATH homeless shelter in San Diego, California.
Eventually, Alexander found shelter at PATH (People Assisting the Homeless), "a family of agencies working together to end homelessness for individuals, families, and communities." Through PATH's career center, he was able to borrow suits, receive haircuts and print out resumes for job interviews.
With his confidence restored, Alexander used his prior Navy experience as an aviation electronics technician and found a home at Charter in 2016. He now works as a high-speed data repair agent and as is instrumental in helping Spectrum customers with internet issues and WiFI support.
Charter Wants Veterans to Succeed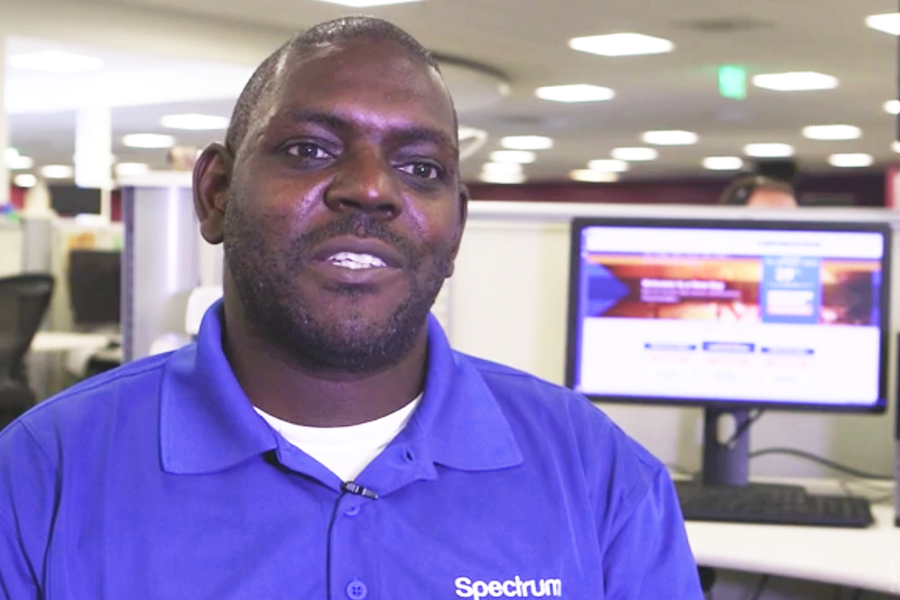 Ivory Alexander works at the Spectrum Customer Care Call Center in San Diego.
"There's a great support system here. There are people that have always [had] my back. They've enabled me to open my mind to many different things," said Alexander.
To Ivory Alexander and all of Charter's employee veterans - thank you for your service.
You can learn more about Ivory Alexanders's emotional and uplifting journey in the video above.