SpectrumSeptember 4, 2018
Coming Soon to LA: Spectrum Networks
Share Article:
Spectrum Networks will raise the curtain on a bold new 24-hour news channel in Los Angeles later this fall, built on the premise that viewers deserve in-depth, unbiased local news from reporters they trust.
"We are just thrilled to announce the launch of a brand new news channel in Los Angeles," said Mike Bair, Executive Vice President, Spectrum Networks. "Our storytelling approach combined with the technical infrastructure of Charter Communications will allow us to deliver news that matters to the right audience."
Forget every car chase or fire. There will be an emphasis on in-depth reporting and long-form storytelling, said Bair. In addition to covering relevant local news around the clock, segments will be created around politics, business, entertainment, music and more, as part of the station's mission to inform the community about issues that touch their daily lives.
The station will launch in November to Spectrum subscribers in the LA market.
Bringing Local Stories that Matter to Viewers
Cater Lee, the station's new Vice President of News and Content, seeks to bring innovative programming to a market she knows well.
Five-time Emmy Award-winning producer, reporter and anchor Cater Lee, was recently named Vice President of News and Content to lead the station. She has spent some 17 years in journalism, and a decade in the LA market.
This labor of love will fill a void in the market, she said.
"I came to Los Angeles as a young journalist and I've raised my own family here," said Lee. "So often when you watch the news in Southern California, it's negative. It reflects a dangerous and scary place to live. I think that most of us who are raising our families here and are part of the community don't experience that at all. So I think we have an opportunity to reflect the life that most people here embrace and want to be part of."
Sourcing a New Team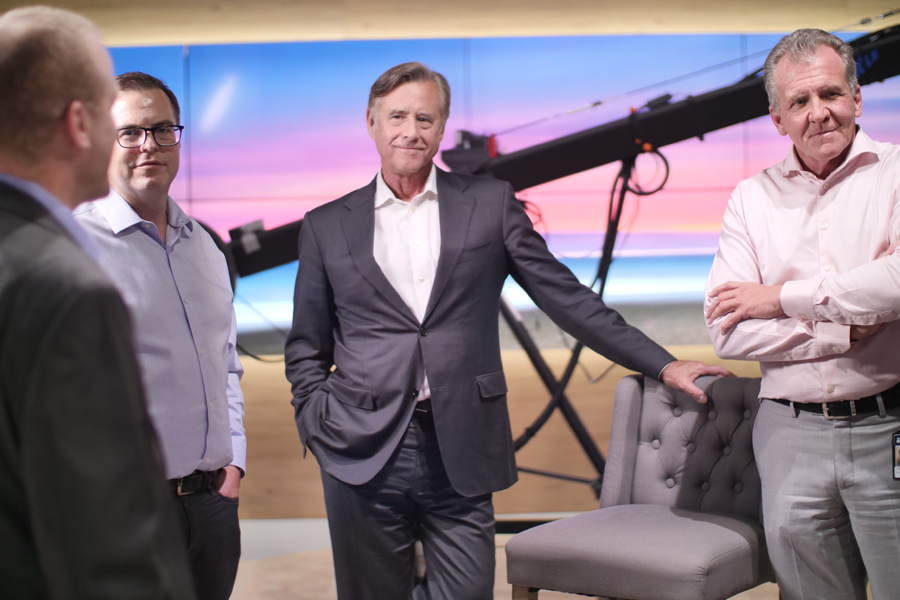 Mike Bair, Executive Vice President, Spectrum Networks, behind the scenes on the new set in LA. Spectrum Networks will also expand to Kentucky, Ohio and Wisconsin this fall.
Bair and Lee have plans to hire more than 125 employees at the station, including 30 multimedia reporters who will be embedded in their communities around Southern California. Many will rarely step foot in the office, because they will live and work in the areas they cover.
"Not only do we look to hire people who are from here, but people who live here and really, really understand the area," said Lee. "In fact, many of the MMJ's or multimedia journalists that we're hiring will not even come into the office. They will be in the field in their local communities every day reporting stories back. And that's a really different approach from any news network in the country."
What's the name of this new station? Stay tuned.
For more information on Spectrum Networks, visit our website.