Community ImpactJuly 20, 2018
After the Hurricanes
Share Article:
At Spectrum, our customers welcome us into their homes every day to deliver cable, internet and voice services. Our news division informs them from the glow of the television screen. Our broadband connection puts them in touch with the world. Then our employee volunteers return to the homes on the streets in the neighborhoods that need us most. And we help rebuild.
Spectrum Housing Assist returned to Texas and Florida this spring to help make critical repairs to 10 homes that were devastated by hurricanes Harvey and Irma. This work was done in part, thanks to grant commitments made by Spectrum last fall to help long-term hurricane recovery.
We returned to Rockport, Texas. And to Melbourne, Tampa and Orlando, Florida.
We came readied with employee volunteers. Their skills. Their work ethic. Their kindness. And we helped rebuild. Keep reading below, to see the moments of joy we collected from these very special rebuilds.
The generous spirit of our employee volunteers make our rebuilds possible. More than 200 employees helped on rebuilds aimed at long-term recovery efforts in Texas and Florida. Our goal was to help homeowners find some peace of mind after a devastating year.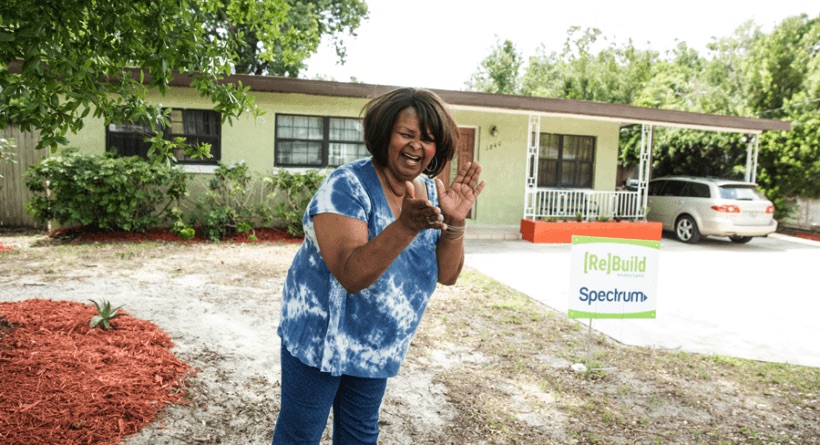 Brenda was full of love for our volunteers, who spent the day helping her recover from Hurricane Irma damage. We painted, landscaped, installed a fire extinguisher and arranged for contractors to repair cracks in her home's foundation. At day's end, she hugged almost every volunteer.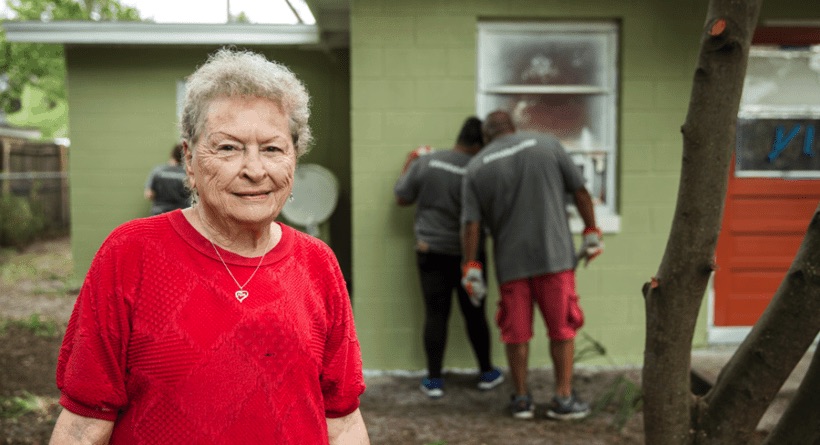 After Hurricane Irma, Mary scattered cups around her home to collect leaks. Our volunteers spent the day making sure she doesn't have to do that anymore.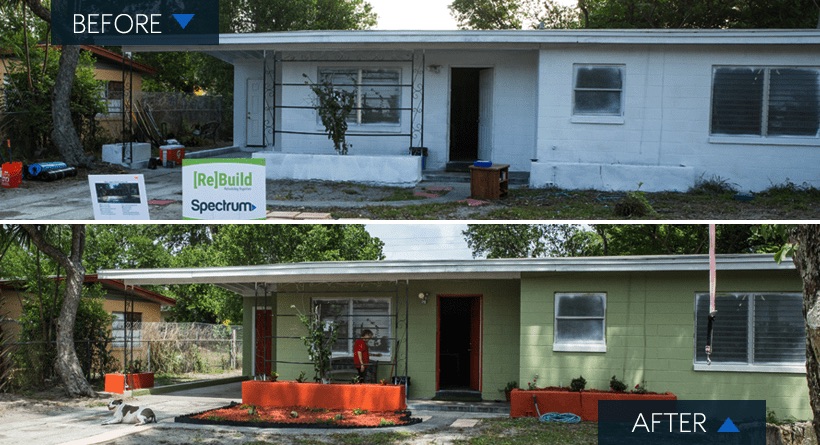 These "Before" and "After" photos of Mary's home illustrate some of the hard work our volunteers put in to help her rebuild.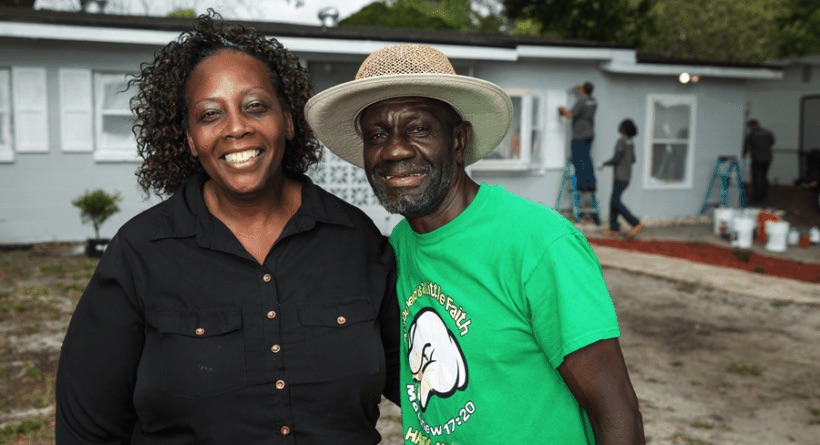 Sarah and John smile in front of the place they have called home since the 1980s. Hurricane Irma damaged the roof of their home and exposed it to the elements. One room flooded. Sarah and John were able to replace the roof, but needed help with some finishing touches. Our volunteers painted, landscaped and installed fire safety equipment.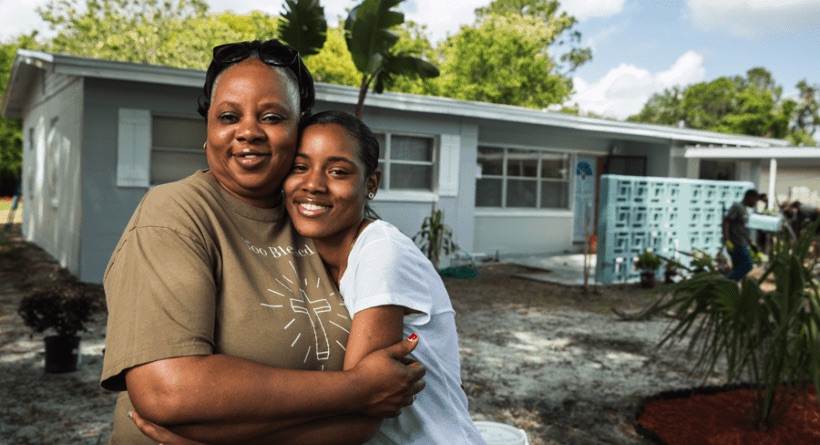 "My heart is overwhelmed," said Barbara, as she stood in front of the first home she ever owned. A single parent working two jobs, she was overjoyed for the help on a sunny Saturday this spring.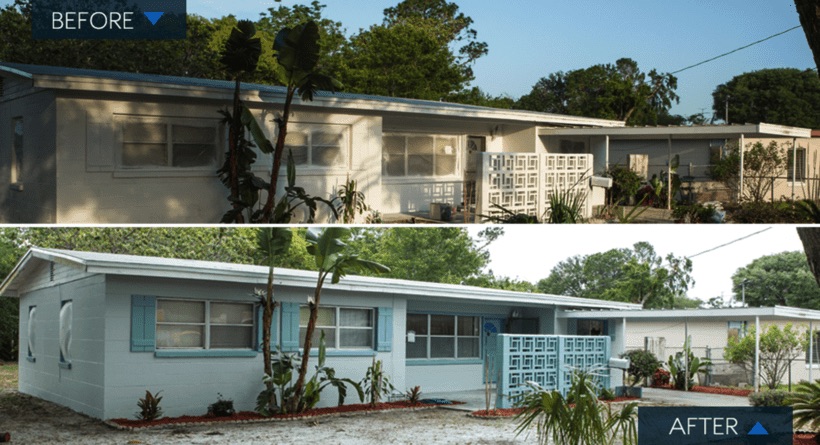 Barbara's Orlando ranch leaked profusely after Hurricane Irma hit, but is now warm and dry as seen in these "Before" and "After" photos.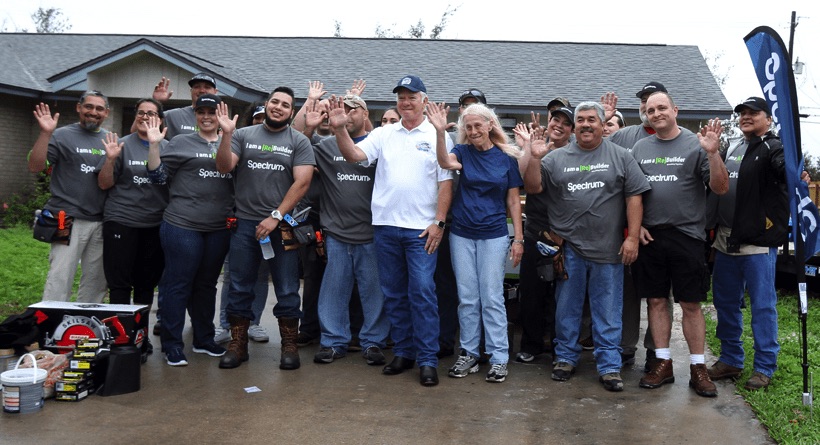 Paulette's cozy brick ranch in Rockport, Texas was hit hard by the winds and rain of Harvey when the storm slammed her small city in the overnight hours of August 25, 2017. Spectrum arranged to repair her roof and windows. Then our volunteers rebuilt her fence, painted her home and replaced appliances and furniture.