SpectrumDecember 22, 2017
Spectrum Internet Gig Now Available to Millions of Homes in Eight Markets
Share Article:
Spectrum Internet Gig is now available to millions of homes, Charter Communications announced this week by adding seven new markets featuring DOCSIS 3.1 internet services delivering a 1 Gbps connection.
These new markets - Austin, Texas; Charlotte, North Carolina; Cincinnati; Kansas City, Missouri; New York City; Raleigh-Durham, North Carolina; and San Antonio - join Oahu, Hawaii, our first Spectrum Internet Gig market, which launched in late November. Spectrum Internet Gig will launch in additional cities across our 41-state footprint in 2018.
Additionally, Spectrum is doubling minimum internet speeds in these markets to 200 Mbps at no additional cost to new and existing Spectrum Internet customers.
How Spectrum Does Internet Gig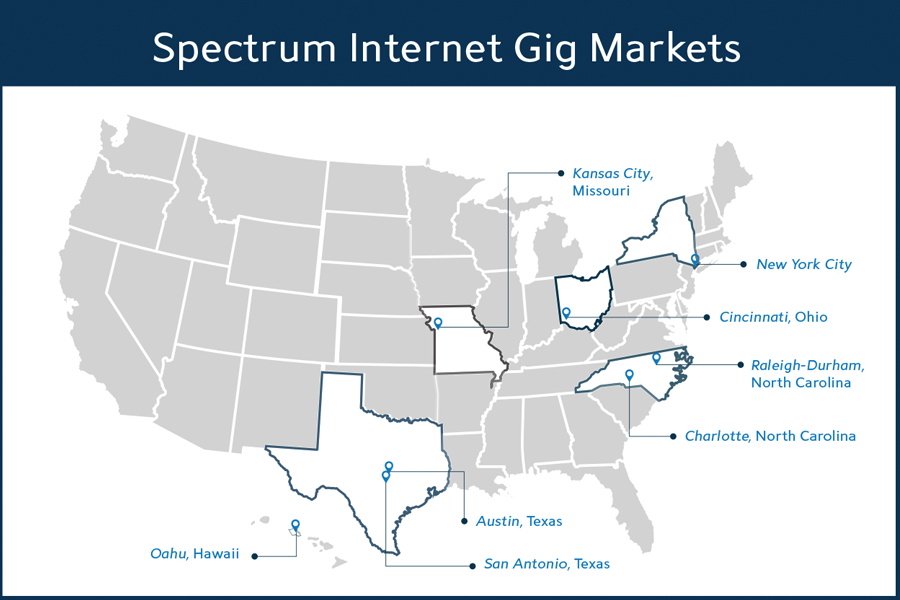 Gigabit internet connections are now available to Spectrum customers in eight markets across our 41-state footprint, with more additions coming in 2018.
This massive, marketwide launch is instantly available to consumers in the markets named above. WiFi is included at no extra charge with Spectrum Internet Gig. There are still no modem fees, data caps or contracts.
Thanks to Spectrum's broadly deployed, fiber-rich network, we can launch gigabit connections across a market without tearing up streets and public rights of way with new construction. Plus, faster speeds for most current Spectrum Internet customers are automatic, with no change in price.
With Spectrum Internet Gig, customers get faster and more powerful internet speeds to stream video, play online games, download music and more across multiple devices without sacrificing performance.
Faster Broadband on Our Fiber-Rich Network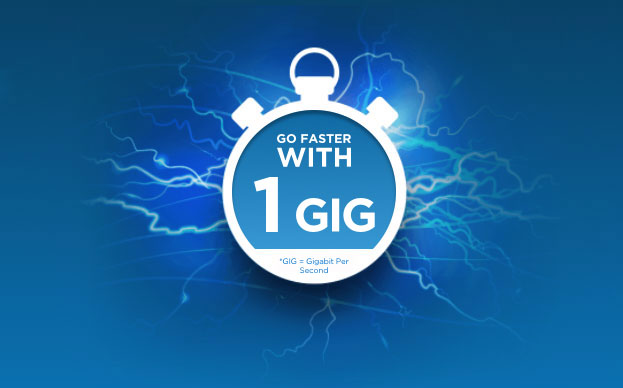 Gigabit internet connections allow customers to stream video, play online games, download music and more across multiple devices without sacrificing performance.
As technology drives the need for faster broadband connections, Charter's network is best-positioned to deliver the bandwidth and capacity needed to meet demand, our Chairman and CEO Tom Rutledge recently said when we launched on Oahu.
We're also bringing more of that bandwidth to current Spectrum Internet customers across America.
We've automatically doubled our starting speed to 200 Mbps in Spectrum Internet Gig markets, and virtually everywhere else we've boosted our starting speed to 100 Mbps from 60 Mbps with no change in price.
For more information on Spectrum Internet, read our press release or click here.