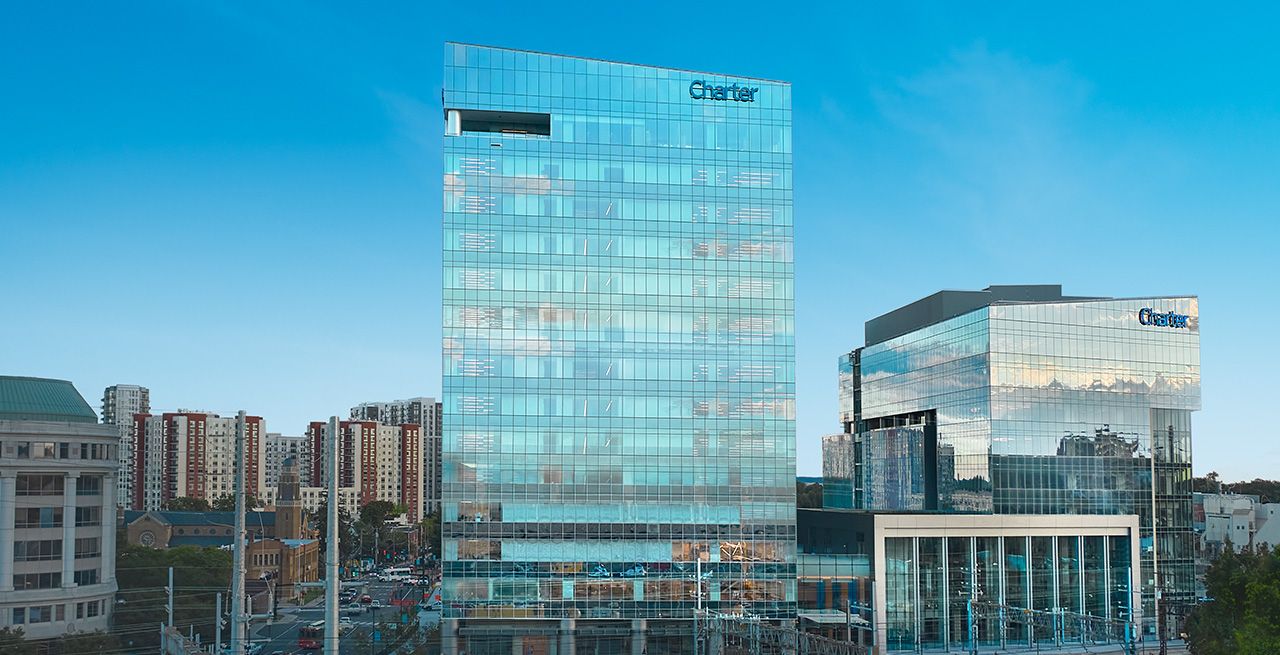 Environmental, Social and Governance (ESG) at Charter
Letter From CEO Chris Winfrey
We are a broadband connectivity company, serving more than 32 million customers, supported by more than 101,000 employees, across our 41-state footprint; and we are active members of those communities in which our customers and employees live and work. At Charter, our fundamental operating strategy remains unchanged: to grow our business by delivering superior value to our customers. Our consumer-friendly product, pricing, and service strategy creates value for our customers, benefits our local communities, and supports long-term careers for our employees, which benefits Charter and leads to continually improving service in the long term.
We are well positioned for the future. We have valuable assets, a highly skilled U.S. based workforce, and significant scale. Our network already passes an estimated 56 million homes and businesses, and we have nearly 500 million devices connect to our network every single day. We offer gigabit broadband connectivity everywhere we operate. We offer consistent products, retail pricing, and packaging across our entire footprint – not just where it's financially more attractive. We have the fastest overall wireless speeds1 across our footprint. We're also the fastest growing mobile provider2 in our footprint. We do all that while saving customers significant amounts of money. In addition to great products and pricing, we provide high-quality service to our customers. Our sales and service functions are fully in-sourced, and we've invested in the digitization of service, so that we can best serve our customers.
Going forward, our success will be driven by the evolution of our network, expansion of our footprint, and the execution of high- quality operations, including customer service. We have initiated our network evolution to enable gig symmetrical speeds and multi-gig downstream speeds across our footprint, which we expect to be essentially complete by the end of 2025. Our rural construction initiative will bring gigabit broadband to more than a million currently unserved and underserved locations. We will continue to invest in our employees, providing compensation, benefits, and training that foster the building of a long-term career with the Company, which also leads to better customer service. The combination of our pricing and packaging structure and quality of service capabilities will continue to create growth opportunities. We are creating a new class of seamless connectivity called "Gig-powered Wireless" and are making it available across our entire footprint.
While this is the first Environmental, Social, and Governance ("ESG") report issued since I became Charter CEO in December, I have been involved in our ESG strategy and framework, and our commitment to the goals we have established will not change. Our ESG efforts continue to be structured in a comprehensive three-pillar framework to reflect how our business drives sustained value in a virtuous cycle.
---
Charter's ESG Framework
As a leading broadband connectivity company and cable operator, we create long-term value for our stakeholders through the efficient delivery of our services. We recognize that by investing in a highly skilled workforce, we are able to deliver superior products and services over an advanced network to bring sustainable connectivity to our customers and their communities. A Highly Skilled Workforce, a Superior Network, and Connected Communities constitute our ESG framework underpinned by strong governance. These pillars define our ESG priorities and reflect important aspects of our overall business strategy.
1 Fastest Overall Speeds claim based on Global Wireless Solutions' combined cellular and WiFi speed test results in Spectrum service area where WiFi is available. Cellular speeds vary by location.
2 Based on year end 2022 subscriber data among top 3 carriers.